CUP: Will Talladega Be Good To Danica?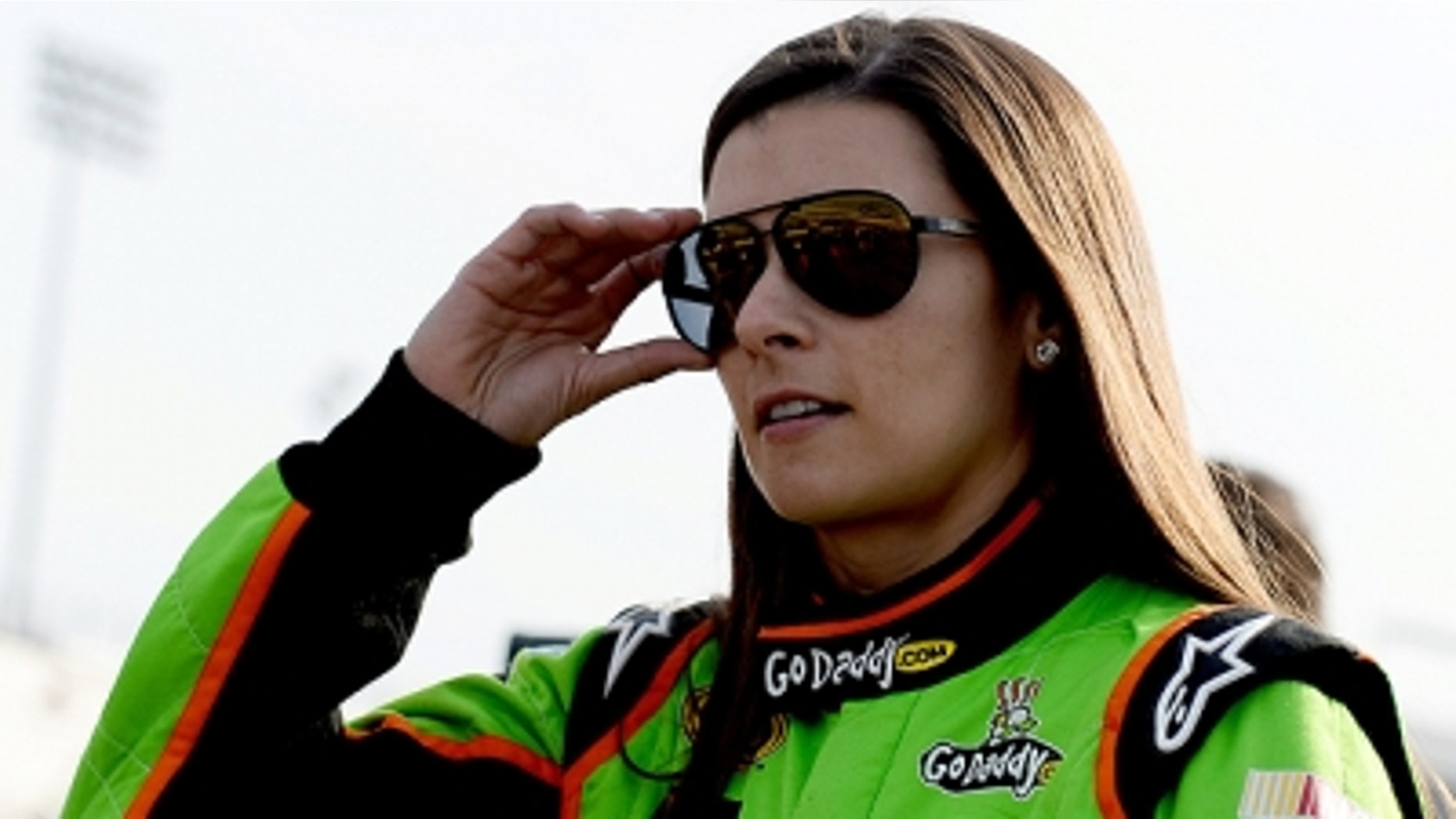 If there's been a silver lining to Danica Patrick's otherwise challenging rookie season in the NASCAR Sprint Cup Series, it surely was the season-opening Daytona 500, where she qualified on the pole, was third heading into the final lap and ultimately finished eighth.
In the eight races since Daytona, Patrick finished better than 25th only once, a 12th-place run at Martinsville Speedway. That was also the only race other than Daytona where she finished on the lead lap.
This week, though, the Sprint Cup Series heads to Talladega Superspeedway, which like Daytona is a restrictor-plate track. And that should give Patrick much better odds of a good finish than the she's had in recent weeks at the intermediate and short tracks.
Of course, it also means she could be a helpless victim in a 25-car pileup like the one that occurred on the last lap at the last Talladega race. That's the nature of restrictor-plate racing. It's a crapshoot.
The Daytona 500 exposed Patrick's inexperience in end-of-the-race drafting, but she should be better prepared this time.
"I feel like I've learned some lessons from Daytona about the draft and how that unfolds at the end if you are in the right place at the right time," Patrick said. "I think that, when we talk superspeedway racing, there's a lot of luck involved. Like I said, right place at the right time … there are a lot of people who have a good chance of winning Talladega, I think. Hopefully, we are one of them at the end of the race. But, we won't know that until end of the race."
Patrick's crew chief, Tony Gibson, thinks the Daytona experience will be helpful to Patrick this time out.
"We kind of got snookered there at the end a little bit, but I think she logged that in the memory bank and learned some moves that she needs to keep in mind coming down to the last lap if we're in a position to win at Talladega," said Gibson.
In addition to the Sprint Cup race, Patrick will compete in Saturday's NASCAR Nationwide Series race, when she'll drive a fourth Turner Scott Motorsports Chevrolet. Gibson thinks that will benefit her as well.
"She's really excited to run the Nationwide Series race, also," said Gibson. "It helps because you can learn a lot about drafting and things like that. Air is air and, the way it moves around, is the same for a Cup car or a Nationwide Series car. Learning to position yourself in certain situations so you have an advantage from Saturday and Sunday is a plus. So, she's pretty excited to do both races."
Gibson thinks this can be a big weekend for Patrick.
"Obviously she's a really good restrictor-plate racer," he said. "After running Daytona and starting on the pole and running in the top-three all day and finishing eighth, we're excited."
Still, Patrick knows there are no guarantees.
"Talladega is one of those tracks where anything can happen," she said. "Our superspeedway races are really exciting. There are a lot of leaders, a lot of lead changes and just a lot of action. If you're a fan, this is a race you need to tune into because you just don't know what's going to happen."
Tom Jensen is the Editor in Chief of SPEED.com, Senior NASCAR Editor at RACER and a contributing Editor for TruckSeries.com. You can follow him online at twitter.com/tomjensen100.