CUP: What's Next For RCR After Harvick?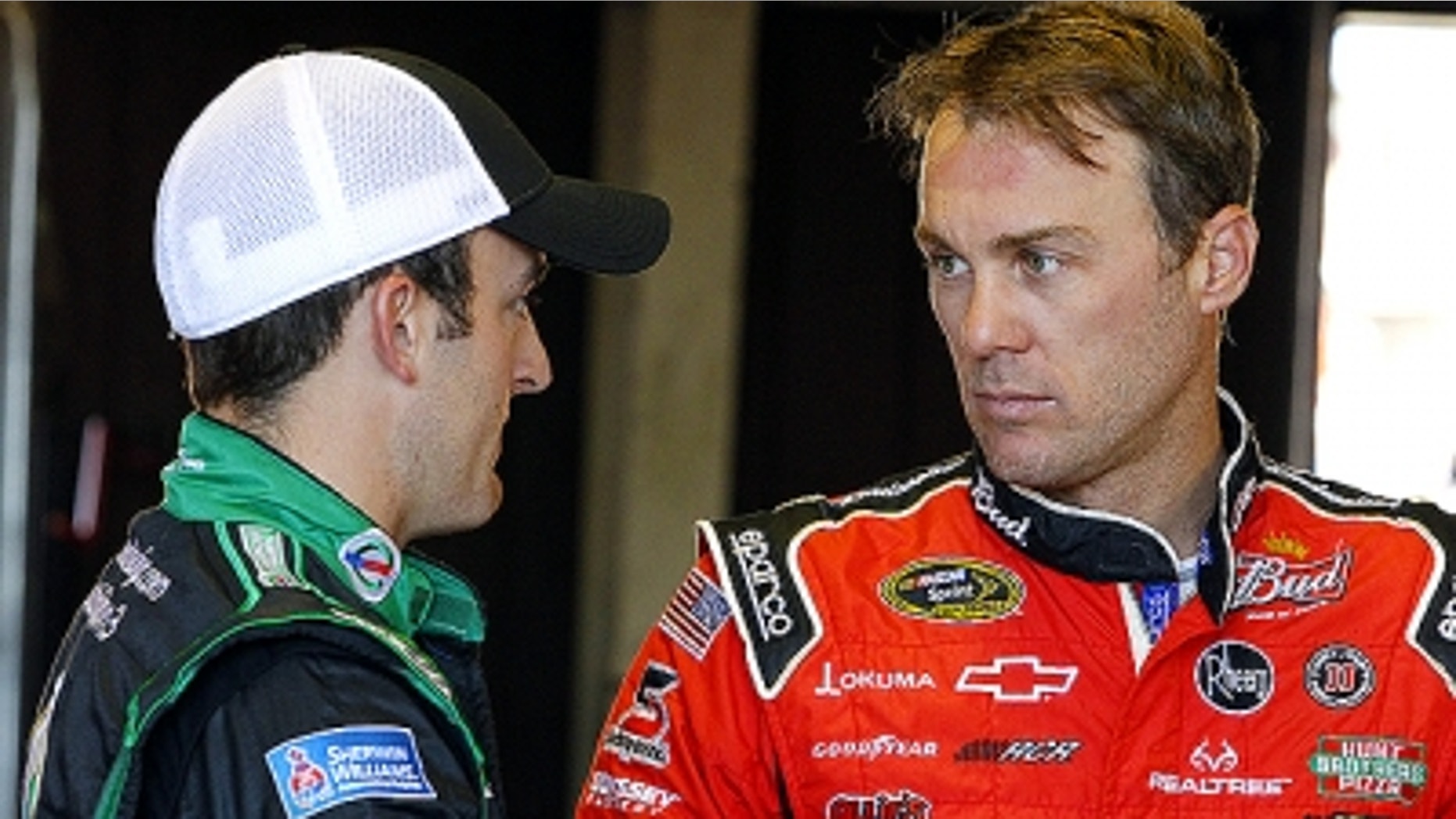 After months of speculation, ESPN reported on Friday that Kevin Harvick will drive for Stewart-Haas Racing in 2014 once his current contract expires with Richard Childress Racing.
If so, Harvick could be the third mutineer in as many years.
Clint Bowyer jumped ship to Michael Waltrip Racing after last season when RCR failed to sign sponsorship for the driver. Elliott Sadler is expected to join Joe Gibbs Racing's Nationwide Series program after leading the points in the same division for most of this year for Childress.
And now, after 12 seasons in RCR's flagship No. 29, Harvick will reportedly align himself with SHR, which won the Sprint Cup championship last year with Tony Stewart. Harvick, who is currently 11th in the point standings, has not won a race since last September. He was an early contender for the title the last two seasons before finishing third both years. The last time RCR won the Cup title was 1994.
"The dynasty is crumbling," said one former employee.
Certainly, the loss of former director of competition Scott Miller took its toll on the leadership at RCR. The company didn't hire Miller's replacement until last month when Dr. Eric Warren took over. However, it will take some time for Warren to initiate his systems and any sign of improvement to show.
Team owner Richard Childress reiterated that Harvick had one year remaining on his contract and to come and talk to him about the driver next year.
However, Gil Martin, Harvick's crew chief on and off since 2002, did not appear surprised by the news.
"Obviously, we've had a lot of success," Martin said. "We've also had a lot of ups and downs but he's been part of the foundation of the place for 12 years. If it's true, it will be a big loss for us."
RCR veteran and teammate Jeff Burton was not aware of Harvick's plans. However, with Harvick's status as one of the top free agents next season, Burton believes it makes sense to test the market.
"Kevin is a guy who wants to win races and wants to win championships," Burton said. "He's a huge part of what we do here. Obviously, he's an exceptional race car driver and he helps drives the company in a lot of different directions. When he feels like we need to work on something, he's very forceful in making things happen and that's something we benefit from.
"When you've been in the sport as long as he has and you haven't won a championship yet, I think it's human nature to look around and say 'can I win a championship here? Do I need to look somewhere else?' I think that's OK. I think that's part of the business of motorsports trying to put yourself in the best position.
"If Kevin feels like things are going in the direction that they need to be going in and they're going in that direction he won't go anywhere. If he feels it's too inconsistent and they can't find a way to consistently give him what he needs, then he would have an opportunity because he would be a highly regarded free agent."
Burton hopes that RCR would do everything in its means to retain Harvick and prove to both drivers that all the necessary steps were being taken to restore the company to its earlier success. Both Burton and Caterpillar have two years remaining on their contract. While there's still the possibility for the organization to rally during Burton's tenure, it appears to be too late for Harvick.
This season there has been rampant speculation that the distribution of wealth and resources were awarded heavily in the favor of Childress' grandsons — Nationwide Series driver Austin Dillon and Camping World Truck Series driver Ty Dillon. Even on Friday, Sadler intimated that leaving was not his choice. But Burton insists that's simply not the case.
"I think a lot of the emphasis has been put on the grandsons but ask Elliott Sadler if he thinks that's a bad thing," Burton said. "I think if the company has done everything in their power to make sure the grandsons have run well, than (Sadler's) No. 2 car has benefitted from that. Then Joey Coulter has benefitted from that. I think the No. 2 car would have a difficult time saying that the No. 3 (of Austin Dillon) car has received anything that they haven't, to my knowledge. I know (crew chief) Luke (Lambert) pretty well and he's never mentioned it to me. They've done everything in their power to put the best truck and Nationwide teams on the track. They owe that to their sponsors.
"They've done the best job of putting the best Cup teams out there, too. It just hasn't worked. It's not like it was a conscientious decision to say 'we don't want good Cup teams.' So, we haven't succeeded. We haven't been as successful as we need to be. There's no denying that. It's because we haven't done what we need to do. It's not because (Childress) has grandsons that race, it's been mistakes. It's not been intentional.
"I know they would never put me in a position where I couldn't be successful. That doesn't help anybody. That doesn't help the grandchildren. That doesn't help the sponsors. Have we failed at putting championship Cup teams on the racetrack? Yes. That's not because he has grandsons that are racing. It's because we haven't had a plan."
Burton remains optimistic. While Burton doesn't believe that things will turn around overnight, he feels bringing Warren aboard will benefit the company in the long run.
"We've been behind, but we will be better," Burton said. "I believe in my heart we will be better.
"Eric Warren is here now. There's a completely new way of doing things that's coming. It won't happen this year. But I feel really good about where things are headed."