CUP: What's Next For Bad Brad?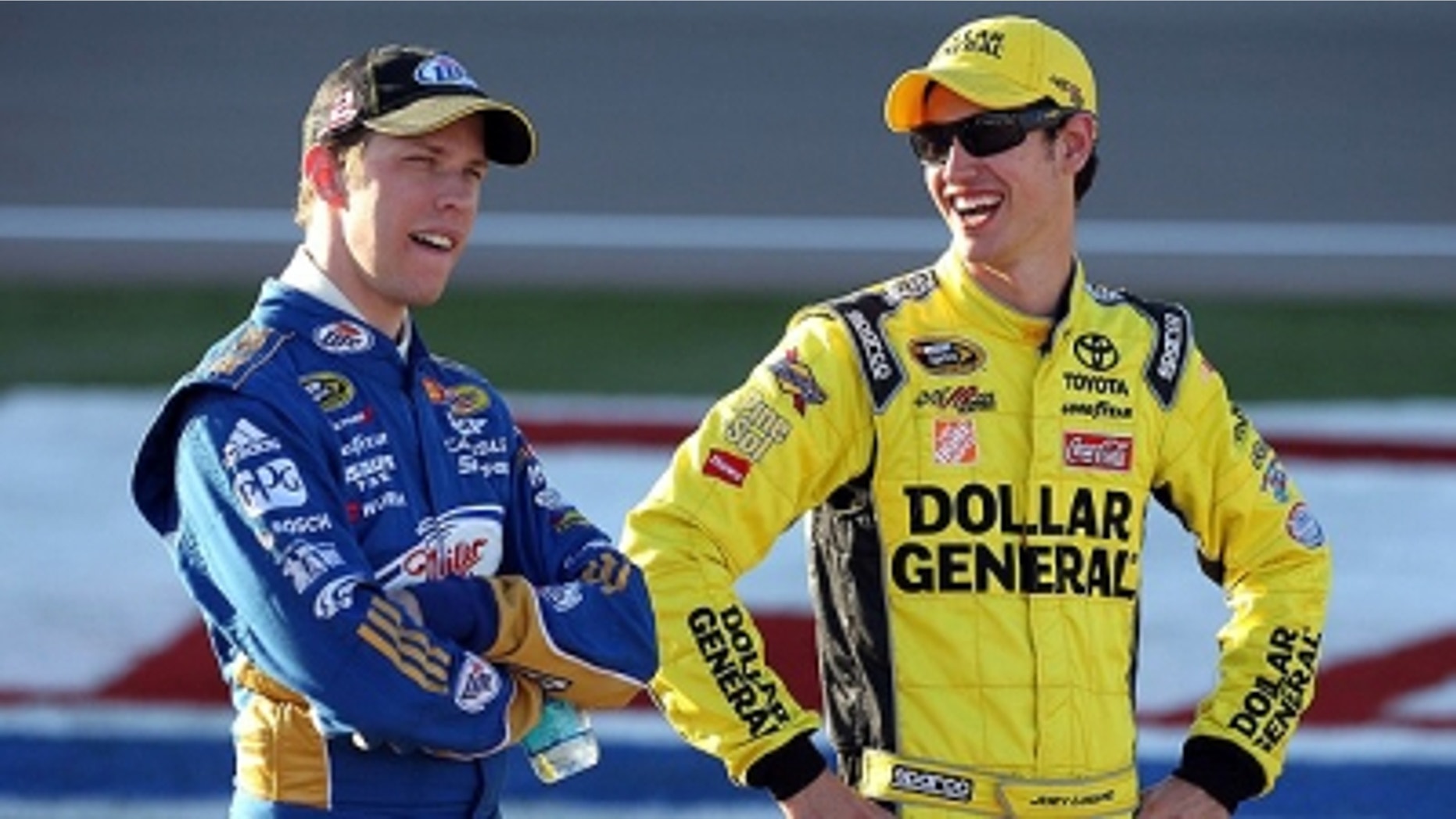 About two minutes after new champion Brad Keselowski delivers what it expected to be a memorable acceptance speech at the Sprint Cup Series Awards banquet Friday night, speculation will begin on the next questions: Can he win it again, and again? And will Penske Racing become a year-to-year force, competing with Hendrick Motorsports, Roush Fenway Racing and the sport's other giants, near the top of the standings?
Keselowski is only 28. He scored his first Sprint Cup championship in only his third full season in the series, and he did it by staring down five-time champion Jimmie Johnson in the tempest of a 10-race competition for all the marbles. Although Keselowski relinquished the Chase lead to Johnson during the playoff run, he never blinked. And he didn't wilt under the pressure of a last-race-weekend mind-game assault by Johnson.
There is every reason to believe Keselowski will be a major presence in the championship race next season – and for many seasons to come.
"Brad is young, certainly, but every race he gets better," said team owner Roger Penske, who will share the spotlight with Keselowski Friday night in accepting his first Sprint Cup championship owner's trophy. "I watch him from the spotters' stand. I know when we're good. I know when we're bad.
"I think he's emerged. He's learned like a lot of the great drivers who have gone through that rough patch. He's smooth, he understands the car, and, ultimately, he's a winner. He's done it in just 36 months with us. When you put those stats on the ground and see what he's done, he's got a great future ahead of him. We expect him to deliver for us over a long time."
Penske has worked with drivers like Rick Mears, Mark Donohue, Rusty Wallace and Helio Castroneves. Despite scoring the championship, Keselowski says he has ground to cover to land in the same category as the Penske superstars.
"I think I've got a long way to go to keep up with those guys, and there's a lot of work to be done," he said. "And I feel like we're still at the beginning. You can't judge something off the beginning. You know, if you were building a house and you just looked at the foundation, it doesn't look like much of anything.
"I feel like we're very early. We've got the cement poured, and I want to keep building."
The foundation shifts quite a bit next season with the Penske team's switch from Dodge to Ford and with the arrival of new driver Joey Logano, who will be moving over from Joe Gibbs Racing.
The challenge will be fitting in the new pieces while keeping the momentum going. But, with a first championship finally in hand, the road is significantly easier.
Mike Hembree is NASCAR Editor for SPEED.com and has been covering motorsports for 30 years. He is a six-time winner of the National Motorsports Press Association Writer of the Year Award.