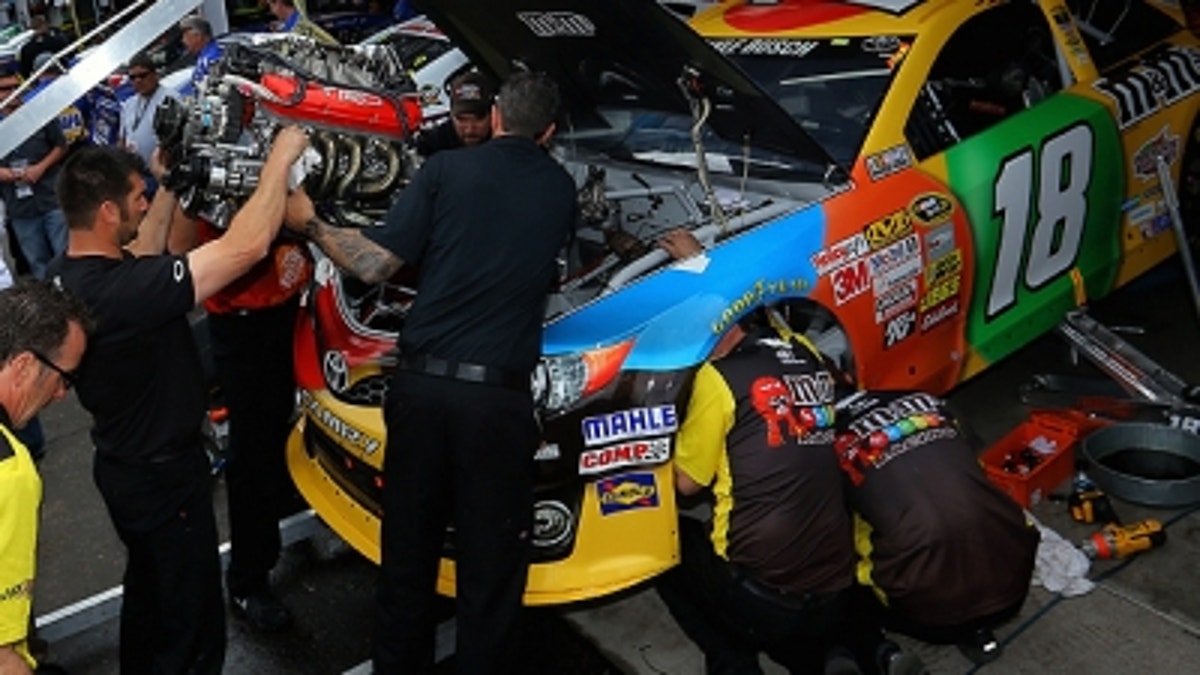 Toyota starts a second week of Sprint Cup points competition today at Phoenix International Raceway with engine problems casting a shadow across the start of its season.
A top Toyota racing official described the car builder's problems as a "very emotionally charged situation" after what he called human error resulted in damage to Kyle Busch's engine at the track Sunday morning. After an engine change, Busch, who qualified fourth, will start today's Subway Fresh Fit 500 at the rear of the field.
Joe Gibbs Racing Toyotas have had engine problems at both Daytona and Phoenix. Toyota Racing Development builds engines for both JGR and Michael Waltrip Racing, Toyota's other leading Sprint Cup operation.
"This is a very emotionally charged situation we find ourselves in," said TRD senior vice president David Wilson Sunday morning. "We spent all morning with Joe and J.D. (Gibbs, JGR president) and Michael (Waltrip) and Rob (Kauffman, co-owners of MWR) walking them through this. We spent the better part of Friday and Saturday working with the crew chiefs and showing them what happened at Daytona and what issues we're dealing with.
"The part that is difficult is the timing of this. Ultimately, it becomes a psychological challenge to keep everybody focused and confident. The bottom line is that we need to get some success under our belts and go out there and win today, and that will start the healing process."
Wilson said it is coincidental – and not an indication of a systemic problem – that JGR teams have had engine issues for two straight weeks.
"All four failures have been different," he said. "From a perception standpoint, I know it's difficult not to lump all these together. You have to take Daytona and put if off on its own island. We have no cause to believe that there's a connection or thread there. It's the timing, unfortunately, that leads you to lump them all and say Toyota's in big trouble."
Wilson said a valve spring broke in Denny Hamlin's car Saturday. Saturday night, as new valve springs were being put into Busch's engine as part of a routine change, an assembly mistake was made, Wilson said.
"When the engine was refired this morning, it caused something to snap within the valve train," Wilson said. "There wasn't anything wrong with the motor. In the course of putting it back together, human error was made, and that caused the failure once the engine was started."
Mike Hembree is NASCAR Editor for SPEED.com and has been covering motorsports for 31 years. He is a six-time winner of the National Motorsports Press Association Writer of the Year Award.