CUP: Time For The Long Haul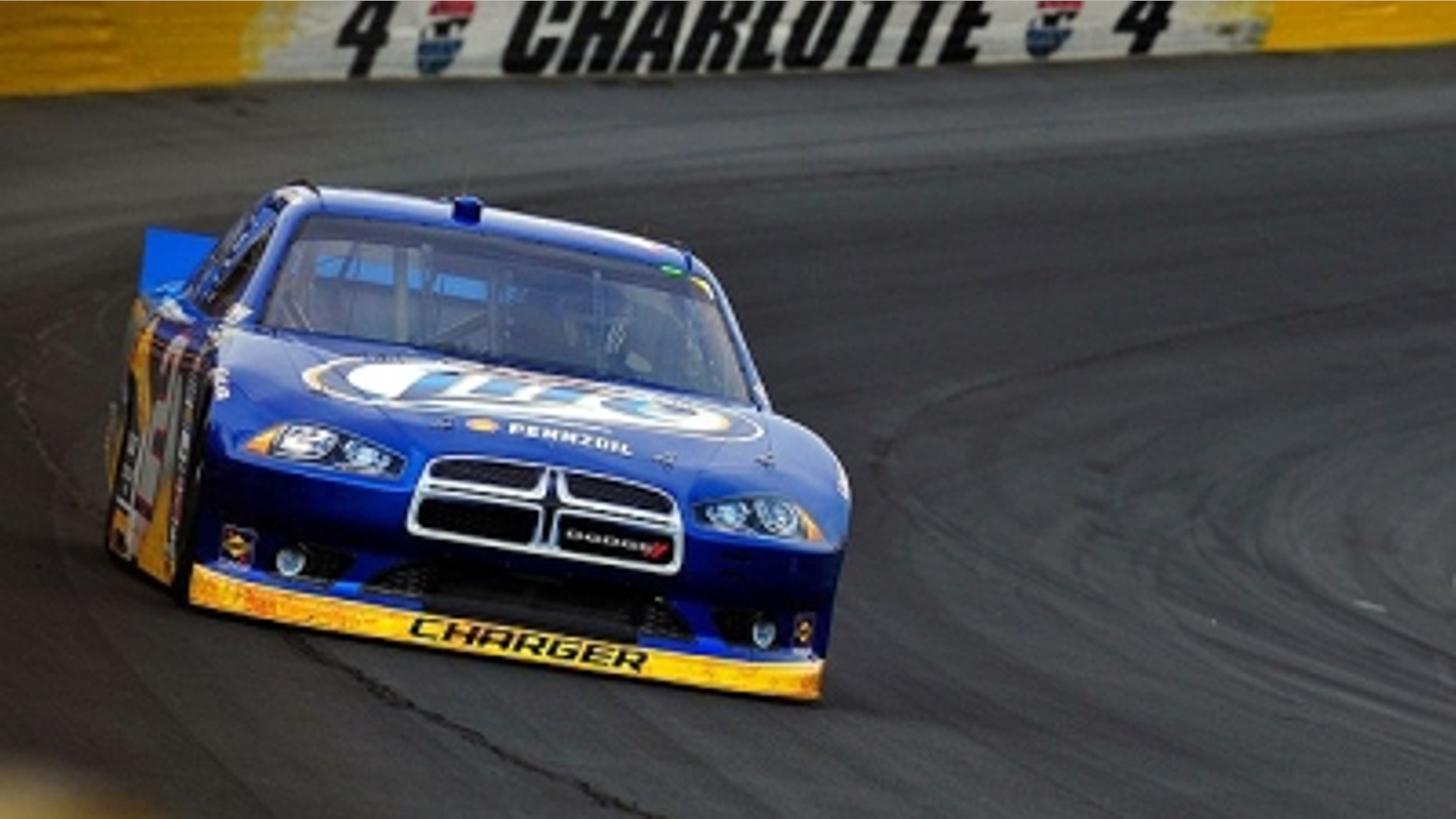 The NASCAR Sprint All-Star Race and the Coca-Cola 600 are run on the same track on consecutive weekends, yet the two races could not be more different.
And so the drivers, crew chiefs and pits crews in the NASCAR Sprint Cup Series need to reorient their individual and collective mindsets from dash to marathon. Instead of 23 cars lining up to run 90 laps in the All-Star event with no points last Saturday, 43 cars will attempt to go 400 laps in Sunday night's Coke 600. And points count this time out. It's a whole new ballgame.
So expect to see some changes Sunday night under the lights at Charlotte Motor Speedway.
Teams like Roush Fenway Racing, which had engine failures in two of its three cars in the All-Star race, will dial back the horsepower in favor of reliability. Drivers will be more patient. Green-flag runs, in all likelihood, will be much, much longer.
Brad Keselowski, driver of the No. 2 Penske Racing Dodge and one of the favorites headed into NASCAR's longest race, thinks the onus of adjusting falls more on the crew chief — in Keselowski's case, Paul Wolfe — than it does on the driver.
"At the end of the day, it's still our job to drive the cars very, very hard and make 'em go fast," Keselowski said. "I think it's more of a transition for the crew chiefs to make sure that the cars have maybe a more appropriate balance of speed and reliability, and speed being long versus a short run, and reliability obviously being parts and components that don't fail in such a long race. ... It certainly requires a different approach, and I think that's great. It showcases teams that are strong in multiple directions, and I kind of think it's pretty cool."
All-Star winner Jimmie Johnson said last week's race was important in that served as a test session under real-world conditions for the 600. And so his Hendrick Motorsports team is prepared to start off Sunday night where they left off last Saturday.
"From our standpoint, the way we finished the (All-Star) race was pretty fast," said Johnson. "We would be foolish to start any different. For us it is kind of predictable why and what we would do. ... Last weekend is very important. It's not often that we get to go test, and the All-Star in a sense is a test bed for a lot of reasons for a lot of teams."
Johnson, who qualified third for the 600 behind the Richard Petty Motorsports Fords of Aric Almirola and Marcos Ambrose, said he is not using the same car in the Coke 600 that he won the All-Star race with.
In fact, Johnson said his Coke 600 car is superior to the one we won with last week.
"When we selected our cars we felt like the car for the 600 was better, and it's more important being a points race," Johnson said. "It's not like we have bad cars but the way we measure things in the wind tunnel and other variables was to have the best car for the 600, and took the other car to the All-Star race."
As for Roush Fenway Racing teammates Carl Edwards and Greg Biffle, both of whom saw their All-Star efforts end with spectacular engine failures, neither man seemed concerned about what happened, especially as it relates to this race.
"They told us before that race that, 'Hey, we're doing something different. It might work, and if it does, it'll be great. But if it doesn't, sorry,'" Edwards said of his team. "And it obviously didn't. I think they had just been wanting to try whatever they were doing for a long time, and they just have few opportunities to do it in a race situation, where you could live with an engine failure. We don't have that many opportunities anymore to do that."
"I kind of applaud the engine shop for the effort they put in and to take advantage of a non-points race to implement what you would obviously call experimental parts or something to that effect," added Biffle, the series points leader. "They had the guts to bring a piece to the race track that was on the edge and made a lot of power, and they found out that it didn't have the durability, so I think that's what the All-Star is about, is going 100 percent. ... It's all about winning and that's what they went for, and that has no impact on our regular engines for the season. That was experimental stuff, things they were trying, and obviously it's back to the drawing board. They don't get a lot of opportunity to do that."
Tom Jensen is the Editor in Chief of SPEED.com, Senior NASCAR Editor at RACER and a contributing Editor for TruckSeries.com. You can follow him online at twitter.com/tomjensen100.