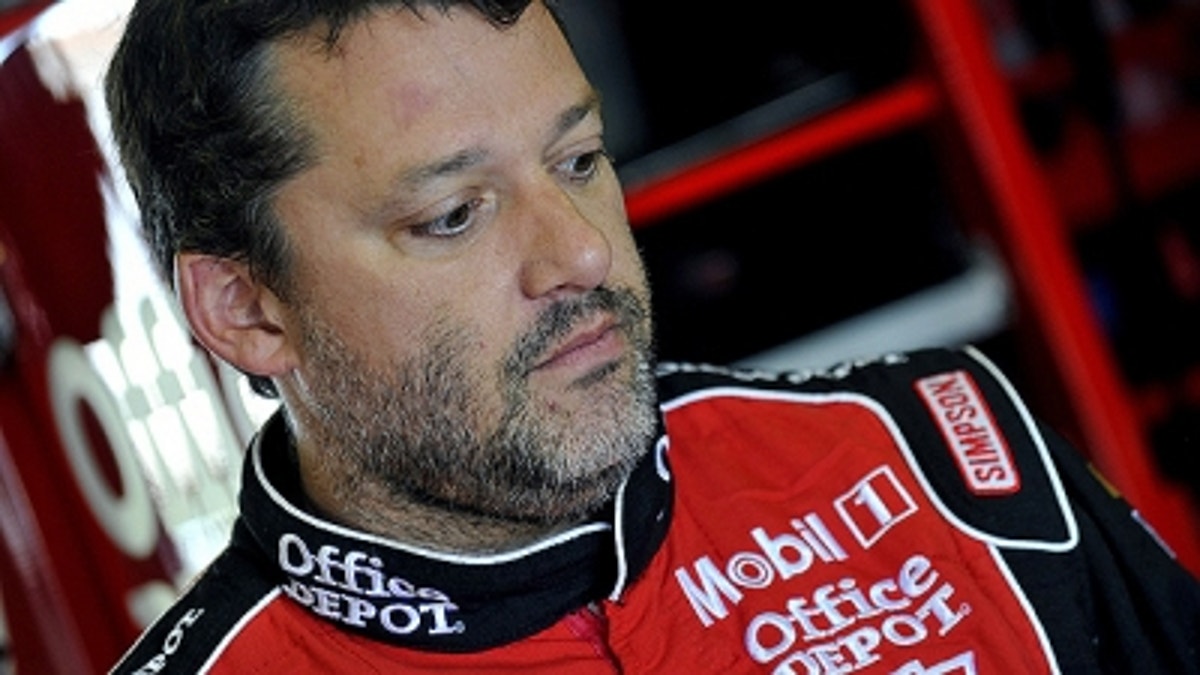 After being caught with similar violations last weekend at Daytona International Speedway, the teams of drivers Tony Stewart and Austin Dillon were penalized Tuesday.
Inspections revealed that the teams had used cooling hoses inside their cars' cockpits incorrectly, possibly for aerodynamic advantages.
Stewart was penalized with the loss of six driver and team owner points. Steve Addington, his crew chief, was fined $25,000 and placed on probation until Aug. 22. Car chief Jeff Meendering also was placed on probation until Aug. 22.
Stewart-Haas Racing competition director Greg Zipadelli said there was no intent to circumvent rules.
"While we respect and accept NASCAR's decision, we want to be clear that there was no malicious intent," he said in a statement released by the team. "In a rush to replace a cracked rear windshield that happened during tech inspection prior to qualifying, we jostled a cooling hose that was behind the seat. We understand NASCAR's position and will abide by its decision."
Stewart's qualifying time was disallowed, and he started Saturday's Coke Zero 400 from the rear of the field as a penalty. He climbed through the field and won the race.
Dillon's Richard Childress Racing Nationwide Series team was hit with a heavier penalty, largely because crew chief Danny Stockman already was on probation. He was suspended from NASCAR competition until July 25 and fined $10,000. Car chief Robert Strmiski also was suspended. Stockman and Strmiski were on probation for recent rules violations at Richmond International Raceway.
The team lost six driver and six team owner points in the series standings.
Additionally, the No. 18 team in the Nationwide Series was penalized after its car failed to meet minimum front end heights at Daytona. Crew chief Adam Stevens was fined $10,000 and placed on probation until Aug. 22, and car chief Christopher Landis was placed on probation until Aug. 22. Car owner Joe Gibbs was penalized six owner points.
Mike Hembree is NASCAR Editor for SPEED.com and has been covering motorsports for 30 years. He is a six-time winner of the National Motorsports Press Association Writer of the Year Award.