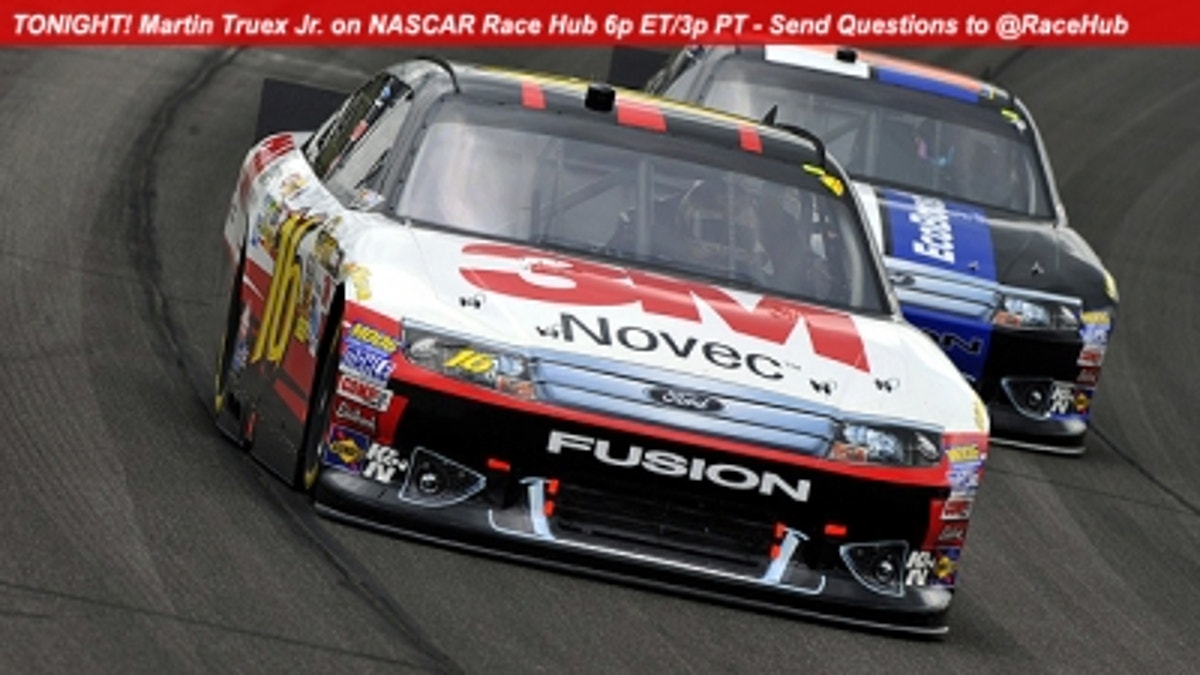 With the Sprint Cup season two months old, Roush Fenway Racing can afford to be a little cocky about its performance through the schedule's opening weeks.
While Hendrick Motorsports struggles to score its first win since last October, RFR has victories in two of the season's eight races, and all three of its drivers are in the standings top 10 – Greg Biffle the leader, Matt Kenseth third and Carl Edwards ninth.
In the critical consistency column, Biffle and Kenseth are the only drivers in the series with five top-five finishes in the first eight events. Only one other driver, Hendrick's Jimmie Johnson, has four.
Biffle has been atop the point standings for six straight races.
Clearly, an impressive start for Roush Fenway as the long-time NASCAR organization pursues its first Sprint Cup championship since Kurt Busch won the title in 2004.
"I start thinking about points when we go to Daytona for the Daytona 500 and thinking about the Chase and how I'm going to win the championship this year, next year or last year," Biffle said. "It's never too early, and what I think about going into each race is exactly that – one, how am I going to perform in this race, but, more importantly, when it comes down to the last 10 of the season how does this compare to one of those 10 race tracks and how are we going to compete with one of those last 10, and how are we going to be better now looking forward to the last 10?
"Obviously, you've got to make the Chase, and we're off to a good start on that, but I'm always thinking about that because the last 10 races are really what counts. All these races in between now and then, there are two things – one is to win because that gets you bonus points, and, truthfully, other than that, it doesn't really matter unless you're learning something, learning about your cars and learning about your setups for those last 10."
RFR kept its early-season momentum rolling Sunday at Kansas Speedway by placing all three drivers in the top 10. Although winner Denny Hamlin and second-place Martin Truex Jr. were the day's top dogs, Kenseth finished fourth, Biffle fifth and Edwards ninth.
"It feels good to be disappointed with a fifth-place finish," Biffle said.
As long as that sort of "disappointment" can continue, RFR looks to play a significant role as the tour moves into the heart of the regular-season schedule.
Mike Hembree is NASCAR Editor for SPEED.com and has been covering motorsports for 30 years. He is a six-time winner of the National Motorsports Press Association Writer of the Year Award.