CUP: Patrick Refuses To Be Danica Downer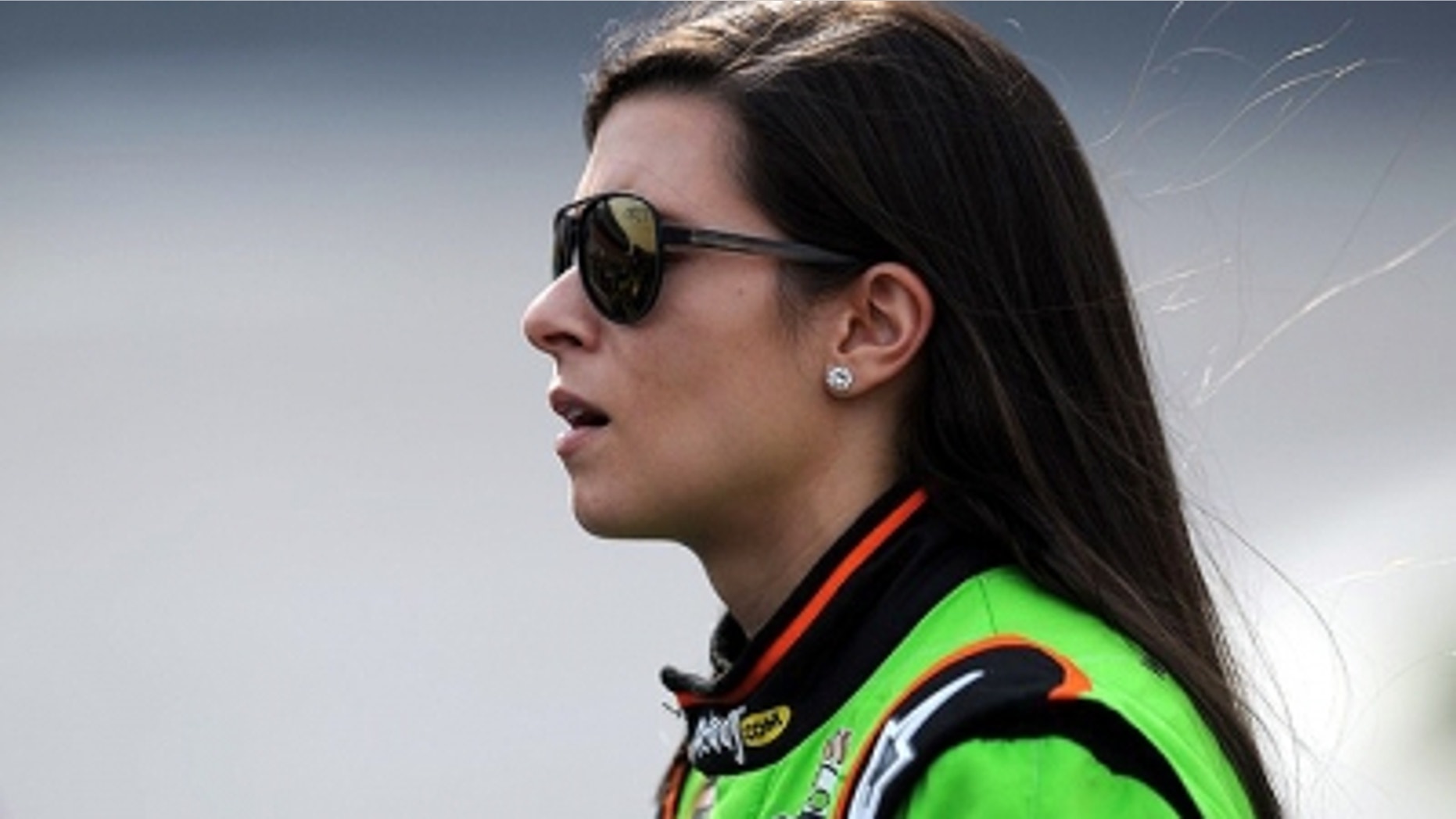 Danica Patrick refuses to get down on herself even though her first full season on the Sprint Cup series has been a struggle.
She is 28th in the Sprint Cup point standings after 11 races and has just one top-10 finish -- that came in the season-opening Daytona 500.
"At the end of the day it's about keeping your head up and not getting discouraged to the point where it takes away from potential," Patrick told The Associated Press while at a promotional event Wednesday in Concord, N.C. "When you're in a bad mood and you're defeated, I don't think that's going to get you the results you want."
Unlike a year ago, Patrick and her Stewart-Haas Racing team have struggled this season on 1.5-mile tracks.
That leaves her concerned about her chances at Sunday's racing marathon -- the Coca-Cola 600 at Charlotte Motor Speedway.
She knows that the 600-mile race means she stands a chance of falling a few laps down if there aren't a lot of cautions.
"Yeah, it definitely makes you a little worried that if things don't go well they're going to be really bad because you have an extra 100 to 200 miles on the race track," Patrick said.
Then she flashes a positive smile and says, "but then again, it also gives us a chance of turning things around."
Aside from her eighth place finish at Daytona, Patrick has only cracked the top 15 once -- a 12th place finish at Martinsville that she said exceeded even her own expectations.
She's finished no better than 25th in the other nine races.
Patrick, 31, knows she needs to get better but also realizes that will take time.
Regardless of this year's results, she remains one of the most popular drivers in the sport. Last Saturday night, she won the fan vote to get into the Sprint All-Star race. She wasn't competitive in the race, but she was there representing her team.
Patrick said the focus has been on finding a good baseline setup for her car, something that's caused the No. 10 Chevy some problems this year.
"We went testing a few weeks ago and started a process that we hope will work for us over the next couple of weeks," Patrick said. "If it doesn't work, we'll start over and find a new one."
She hasn't set any goals for her first full season on the Sprint Cup Series other than to improve every week she's on the track. Patrick said she's enjoying racing stock cars and the more she's away from open wheel racing the less likely she's ever going back.
"I'm definitely comfortable now" in stock cars, Patrick said. "It probably took until last year when it was full time. I would get in a car for the first time in six weeks and it was like you have one hour to practice before you go qualify and race. That's tough."
Patrick ran on the Nationwide Series full-time last year and participated in 10 Sprint Cup races as a warm-up to this season.
She said she's committed to racing NASCAR, although she knows there have been some speed bumps in the past and likely more ahead in the future.
"It's about settling in and figuring things out and finding the areas I need to work on," Patrick said. "But part of this season is having good races and having bad races. It's the first full year."
If there's a big positive for Patrick it's that she's been strong and competitive on the short tracks, much more so than last season.
"We're much stronger there this year," Patrick said. "Now it's time to figure out how you're going to improve in the other areas. And at the same time not forget what your strengths have been."