CUP: NASCAR Drops Hammer On RCR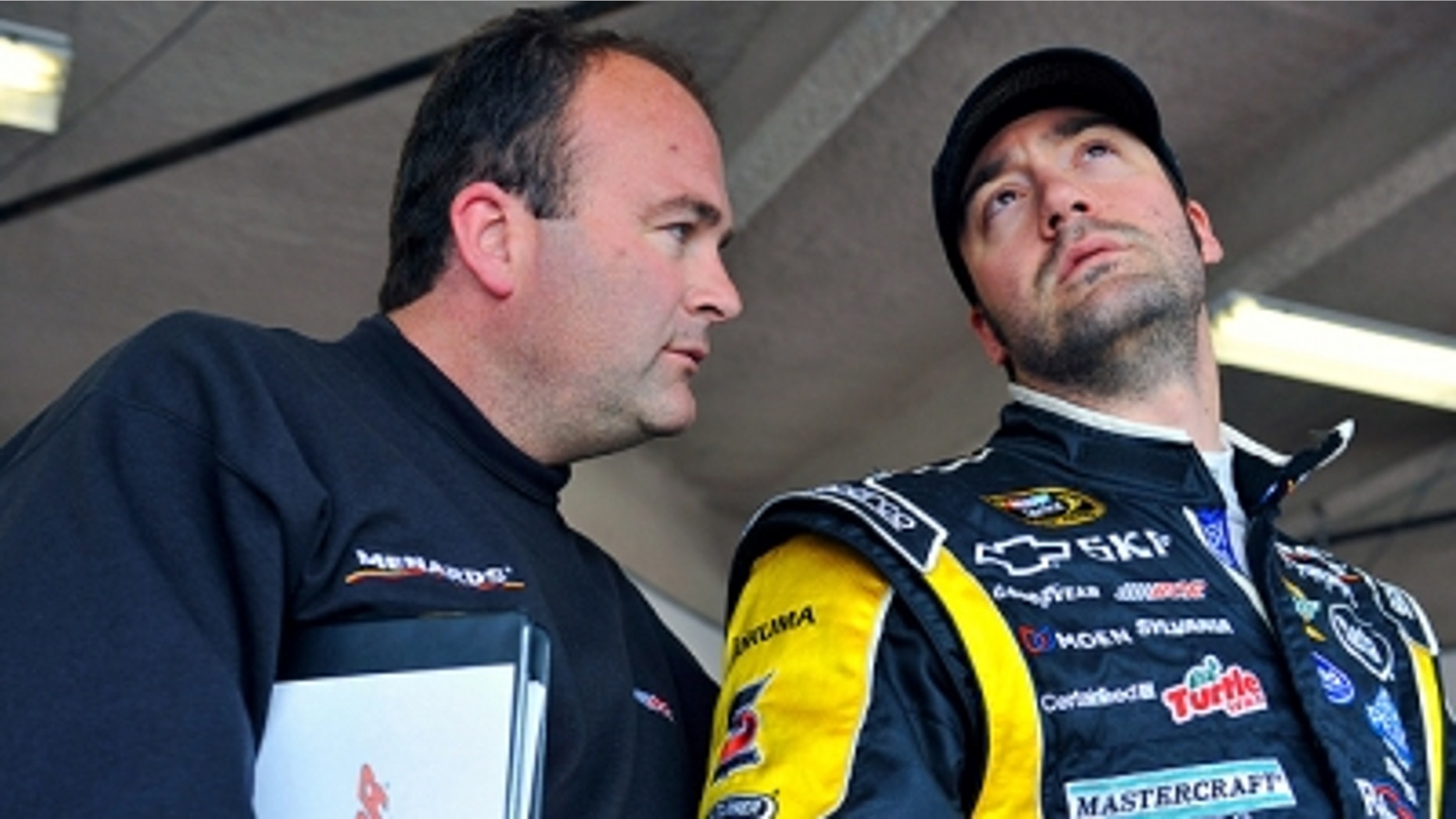 NASCAR has suspended three members of the No. 27 Richard Childress Racing team for intentionally modifying the frame rails of the car Paul Menard drove to a ninth-place finish on Sunday at Michigan International Speedway.
Crew chief Slugger Labbe, car chief Craig Smokstad and crew member Grant Hutchens were each suspended from NASCAR until Oct. 3 and placed on probation until Dec. 31. Labbe was also fined $100,000.
The penalties mean the three will miss the next six NASCAR Sprint Cup races at Bristol, Atlanta, Richmond, Chicago, New Hampshire and Dover.
Menard and owner Richard Childress have been penalized with the loss of 25 championship driver and owner points, respectively.
NASCAR discovered the rules infractions this week during post-race inspection at the NASCAR Research and Development Center following last Sunday's race at Michigan International Speedway.
The No. 27 team was found to be in violation of Sections 12-1 (actions detrimental to stock car racing); 12-4K (race equipment that has been previously certified or previously approved by NASCAR for use in an event, pursuant to sub-section 8-12, has been altered, modified, repaired or changed in any manner. Intentionally modifying frame rails for the purpose of deceiving NASCAR's inspection gauges) of the 2012 NASCAR Rule Book.
NASCAR uses a series of 10 low-frequency radio microchips known as RFID tags to make sure that each race-car chassis is dimensionally correct and not altered. Teams must bring chassis to the NASCAR R&D Center for certification prior to being raced. The RFID tags are also checked out at each race.
In Sept. 2010, RCR was docked 150 points — the equivalent of 38 points in the current system — and crew chief Shane Wilson was ultimately fined $100,000 and suspended four races after then-RCR driver Clint Bowyer's car flunked post-race inspection at New Hampshire.
Given that NASCAR determined that this time intentionally modified the "frame rails for the purpose of deceiving NASCAR's inspection gauges," it's perhaps surprising that the penalties issued this time were less than those in 2010.
"We're going to appeal it," team owner Richard Childress told FOXSports.com "That's all I'm going to say right now."
Tom Jensen is the Editor in Chief of SPEED.com, Senior NASCAR Editor at RACER and a contributing Editor for TruckSeries.com. You can follow him online at twitter.com/tomjensen100.