CUP: Larry Mac's Inside Look At The Nominees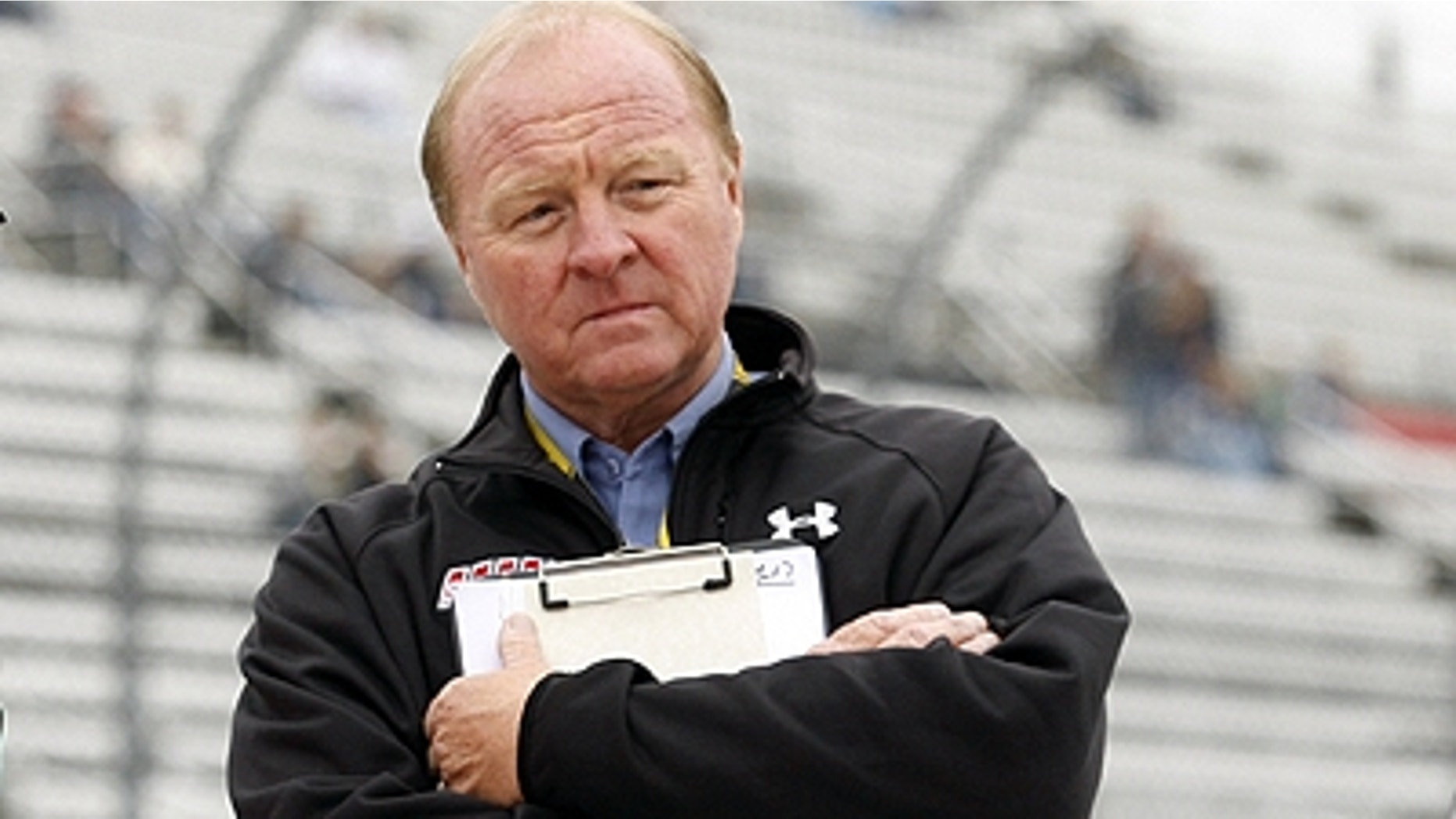 In an exclusive announcement only heard on SPEED's NASCAR Race Hub tonight, the names Ray Fox, Anne B. France, Wendell Scott, Ralph Seagraves and Rusty Wallace were added to the overall group of potential inductees in the NASCAR Hall of Fame Class of 2013.
Former crew chief Larry McReynolds, a NASCAR analyst for FOX & SPEED, offered his take on the additions to the 25-person nominating pool for the NASCAR Hall of Fame.
Here are the comments from Larry McReynolds:
SPEED: Talk about the five newest additions to the nominating pool.
McReynolds: What I see here is a very diverse group, probably, one of the most diverse groups that have been added to our nominees since we've been doing this. You have the recently retired Rusty Wallace, and no question when I look at these guys and ladies, I think Rusty should have probably already been on the list. When you start talking about 50+ wins, add-in a Sprint Cup Championship, there's no question. I'm a little shocked he's just now being added.
Then you have Anne B. France. Things were so different today than they were back then. I think when men were as successful at building a company like NASCAR that Bill France Sr., was, there's no question that his wife had to work as hard behind the scenes as he did.
Then, to have an engine and owner builder in Ray Fox; then to have someone who impacted our sport more than we'll probably ever know, promote or realize, Ralph Seagraves, with what he did with RJ Reynolds and Winston. Of course, Wendell Scott, almost all of the races he competed in he was a one-man band. He drove the truck, he drove the car, worked on the engine, changed his tires. It's a very diverse group. It's a very interesting group.
Whether they get into this 2013 class or not, I don't know, but I think just like the other 20 that's already in there, no question, they are future Hall of Famers.
SPEED: Take a look at the overall group of 25.
McReynolds: When I look at the 20 that were already in place, the one's that I highlighted, the first and foremost is Leonard Wood. With Glen Wood going in last year, how do you not put in Leonard Wood? His numbers pretty much mirror his brother's numbers with almost 100 wins and the poles, and everything they have accomplished.
I like what they did last year in reaching outside the Sprint Cup (Series) because it says that it's the (overall) NASCAR Hall of Fame. I think the precedent was set when they put Richie Evans in there, and very deserving. In my book, the "Iron Man" Jack Ingram should definitely be put in there with all of those late model sportsmen – what it was called then – victories and championships, and all the Busch Series championships and victories. I'll be honest with you, a lot like Wendell Scott, I raced against Jack Ingram and he wasn't called the "Iron Man" for nothing. He was a lot of times, a lot like a one-man band. He'd have a couple of people to help him out, but Jack pretty much drove the truck, drove the race car, tuned the engines, fixed the wrecks. Did it, and did it with a lot of success.
The others that I do like; I look at Buck Baker. He was our first driver to win consecutive Sprint Cup Series championships in 1956 and 1957. In a four-year span, from '55 and '58, he finished at the top of the championship. He had 46 wins and 45 poles. I think Buck is definitely one of our guys that should go in there.
I like Joe Weatherly. You look at the two Cup championships, 25 wins, and then also what I think people forget is in the early 50s, 1952 and 1953, he won a 101 races in the NASCAR modified division and also won that championship in '53. Joe was a very diverse driver.
All 25 of these men and women will be in the NASCAR Hall of Fame. I think this is the toughest year yet. When I look back at those first three years, we could sit pretty easily before the five were announced, we knew, in our minds absolutely, which two or three of them were. I don't know if we can say that this year.
SPEED: What's your best guess on who gets in?
McReynolds: I really believe Buck Baker is one, I definitely see him going in there. And I think Rusty Wallace. I know this is his first year to make the list, but I look at Rusty's numbers. We have all of our three-time champions and seven-time champions that are not current drivers. We have all of our drivers that have 80+ wins, so when you look at a driver that has a championship that won 55 races. The thing that always impressed me about Rusty, he really made a difference. A driver makes a difference everywhere, but he made even more of a difference at the road courses, Bristol (Tenn.), Martinsville (Va.), Darlington (S.C.), Rockingham (N.C.), that's where Rusty shined the brightest. I know he's new to the nominee list, but I truly like him and I think Rusty may truly get inducted this year.
To follow the NASCAR Hall of Fame discussion on Twitter, use the hashtag #NASCARHOF.