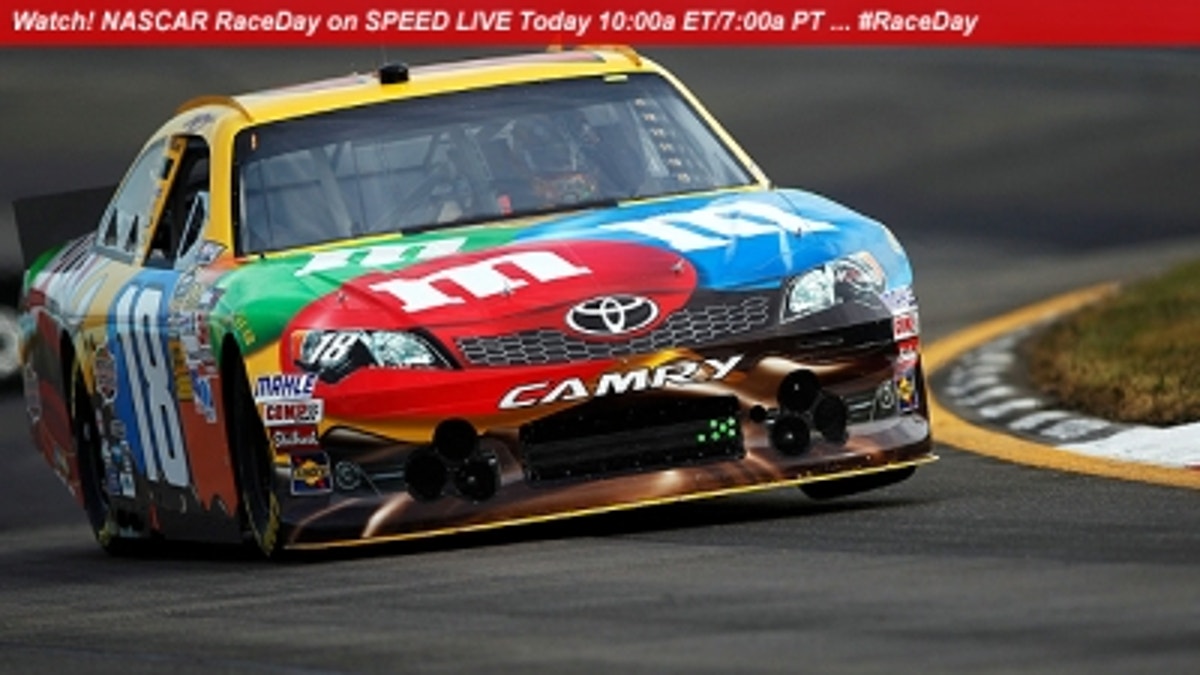 For Kyle Busch, Sunday's mission is simple.
Win the race.
Nothing else is acceptable.
Busch is 15th in Sprint Cup points and trails Kasey Kahne, Jeff Gordon and Ryan Newman in the race for the two Chase for the Sprint Cup wild-card spots. Busch probably needs a win – maybe two – over the next five races to make the Chase field.
His next chance arrives Sunday in the Finger Lakes 355 at Watkins Glen International. The green flag for the second and final road-course race of the Sprint Cup season is scheduled at 1:15 p.m. (ET).
Busch qualified second to Juan Pablo Montoya Saturday.
"For the next five (races) or whatever it is, it's 'win or bust,' basically," Busch said. "Finishing second or third or fourth isn't going to get us anywhere."
Busch said three wins would lock in a Chase spot "but you can have two and just try to keep yourselves in front of the guys that do have one win in case they do get a win," he said. "Like right now, us having one win, Jeff Gordon having one win – that's who I feel like we're really racing, the 24 car. If we pass him back in points, obviously that will get us back in the Chase.
"He runs really, really well at Atlanta, and he also runs good at Bristol. There's an opportunity there for him to get another win, which would make it two. If he gets two, and we're in front of him in points with only one win, then he's in and we're out. If you have two, I think we'll be okay."
Busch figures he has a decent shot to get Win 2 Sunday. He won at the Glen in 2008.
"This is the next one on the list, and this is one I like to run well at," he said. "I've won here before. I put it on my list every year to come here and try to compete and run up front and win this thing. That's our goal tomorrow, and that's what we are set out to do."
Montoya won the pole Saturday with a track-record speed of 127.020 miles per hour. Joining Montoya and Busch in the starting top five will be Jimmie Johnson, Brad Keselowski and Marcos Ambrose.
Mike Hembree is NASCAR Editor for SPEED.com and has been covering motorsports for 30 years. He is a six-time winner of the National Motorsports Press Association Writer of the Year Award.