CUP: Knaus 'Saddened' By Daytona Penalties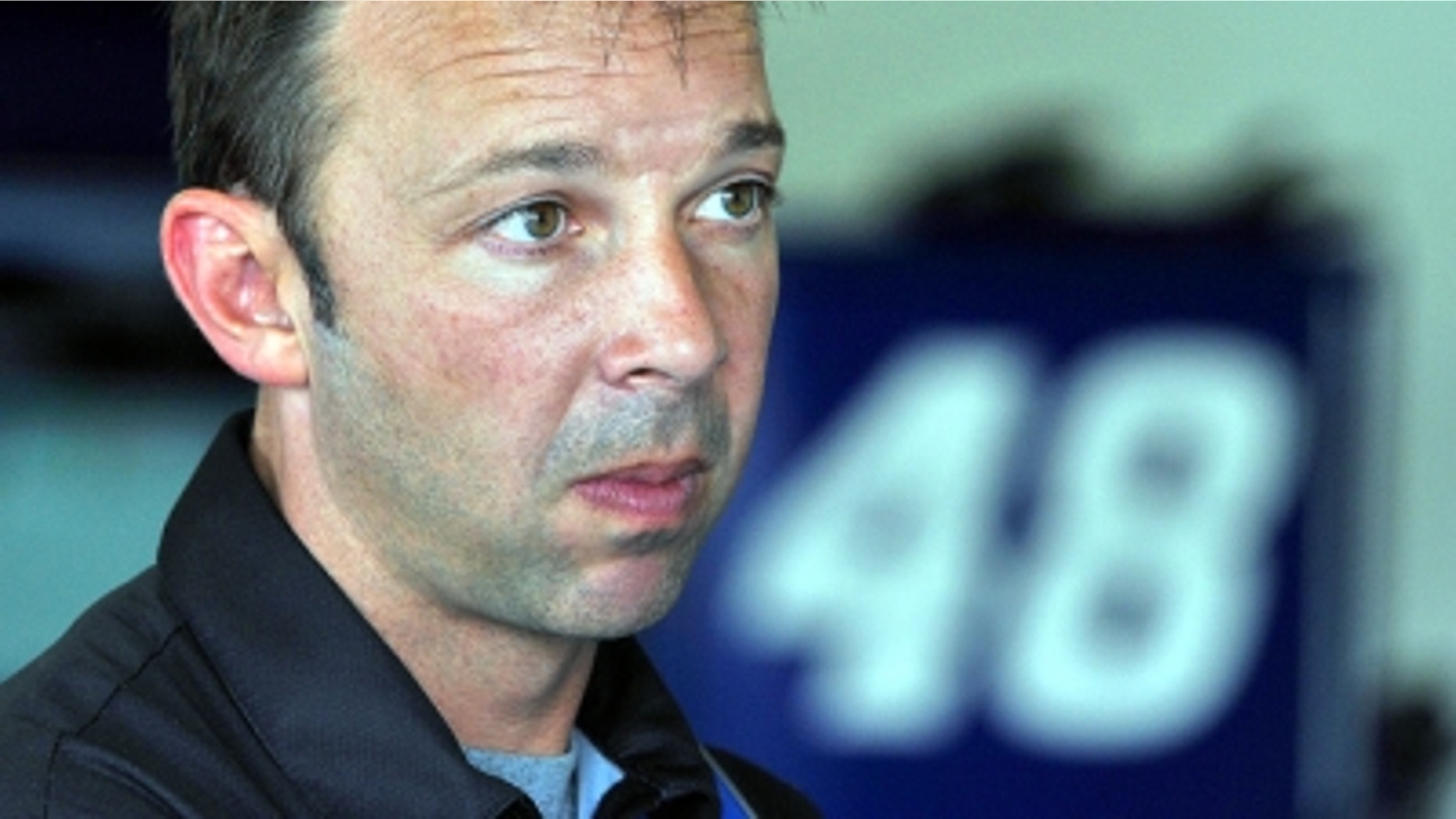 Chad Knaus, crew chief for the Jimmie Johnson/Hendrick Motorsports team that was hammered by a major penalty for an infraction prior to the Daytona 500, said Friday he is "deeply saddened" by the situation and that the team is aggressively pursuing an appeal.
After NASCAR inspectors discovered an issue with the No. 48 car's C posts prior to on-track activity at Daytona, team members were allowed to correct the problem. But Knaus and car chief Ron Malec later were suspended from NASCAR competition for six weeks, Knaus was fined $100,000 and Johnson was hit with a 25-point penalty in the driver standings.
Team owner Rick Hendrick immediately appealed the penalties, keeping Knaus and Malec on the job until the appeals process runs its course.
The appeals hearing has not been scheduled but is expected to be held soon.
"We didn't expect this," Knaus said Friday morning at Phoenix International Raceway. "It's not the way we definitely want to start off the season, but it's good to have the support of everybody at Hendrick Motorsports. Hopefully, we get it resolved and get back to business.
"We do everything we can to build the best race cars we can to bring to the race track. That's what we do, and, unfortunately, they didn't like something and we have to address that."
Knaus said the team raced the same C post configuration in all four restrictor-plate events last season and that it had passed inspection numerous times.
Typically, NASCAR appeals panels have not been impressed with the argument that a particular part in question has been raced previously.
Knaus said NASCAR rejected the car based on a visual inspection prior to templates being placed on the car.
"There's a bit of subjectiveness to it," he said. "That's why we're going through the appeal. NASCAR does a good job. They have a good set of standards that are there in black and white and some that are not."
Knaus has been penalized by NASCAR several times. He said Friday he's not worried about his reputation.
"Honestly, I'm here to do the best I can for the 48 team," he said. "That's all that really matters to me. As far as my reputation goes, I'm not too concerned about that."
Knaus said he has confidence the team will perform well despite the points hole it's in and even if the appeal is denied.
"It's going to make it exciting," he said. "Somehow or other, we seem to get through adversity pretty well. I'm not saying we like a challenge like this, but I'm pretty sure we'll rise to the occasion.
"We're very fortunate at HMS. We have a lot of depth at our organization. We've got great people. We've got a lot of very intelligent people, people who probably could do this job a lot better than me."
Mike Hembree is NASCAR Editor for SPEED.com and has been covering motorsports for 30 years. He is a six-time winner of the National Motorsports Press Association Writer of the Year Award.