CUP: Kenseth – A Sharp Start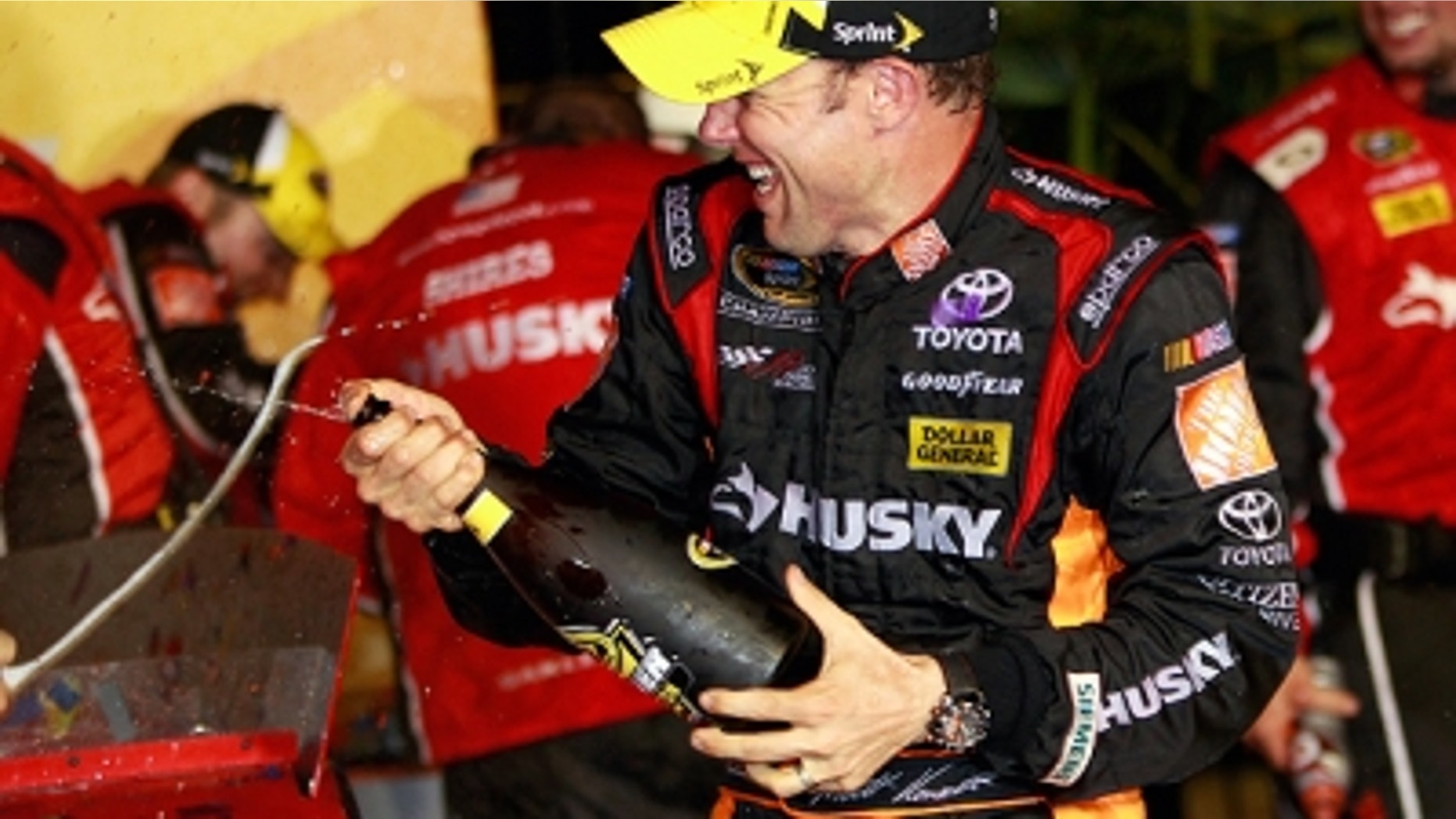 The two pole wins should have provided big clues.
Matt Kenseth, otherwise one of the most dependable, consistent Sprint Cup drivers of the past decade, doesn't win poles. Entering the 2013 season, with 13 full-time seasons and 472 races on his resume, Kenseth had won only eight poles. In his first 11 seasons, he won a total of only four.
Then, suddenly, this year he wins back-to-back poles at Kansas and Richmond? What up with that?
Clearly, it's among the signs that this could be Kenseth's big year. Eleven races into the season, and fresh off a solid victory in Saturday night's Bojangles' Southern 500 at Darlington – one Kenseth described as a dream come true, Kenseth has three race wins, more than anyone else. He has led laps in every race except two (Phoenix and Texas), and he ran as high as third in those events.
Unchained from the biggest hits of a recent NASCAR penalty, Kenseth now is third in Sprint Cup points and looking like a serious championship contender in his first season at Joe Gibbs Racing.
The trick, Kenseth said, is to keep the roll going.
"I think the goal of a race team and an organization is to never peak," he said. "I think it's to continue to keep getting better. That's one thing I've seen over there pretty much from day one. They're not standing still.
"They're always trying to build a better car. TRD is trying to build a better engine. We're always trying to do that, working on the future. I think that's how racing is."
Kenseth won Saturday night despite the absence of crew chief Jason Ratcliff, who was sitting a one-race suspension. Wally Brown filled in.
"I really feel like with this team, driving this car, I feel like the sky's the limit," Kenseth said. "This stuff has been incredibly fast. Jason and I have a special bond right away, with the whole team. Gosh, I couldn't feel much better about our year so far."
Kenseth has blended seamlessly into his new situation at JGR after spending most of his career at Roush Fenway Racing.
"When he came on the team, he's a good leader," said team president J.D. Gibbs. "I think Denny (Hamlin) and Kyle (Busch) really like having him there, hearing what he has to say. On the race track, he just has a gift.
"So, I think it's really been a blessing for Joe Gibbs Racing to have him join our team. We look forward to a great future."
And, apparently, a great future soon.
Mike Hembree is NASCAR Editor for SPEED.com and has been covering motorsports for 31 years. He is a six-time winner of the National Motorsports Press Association Writer of the Year Award.