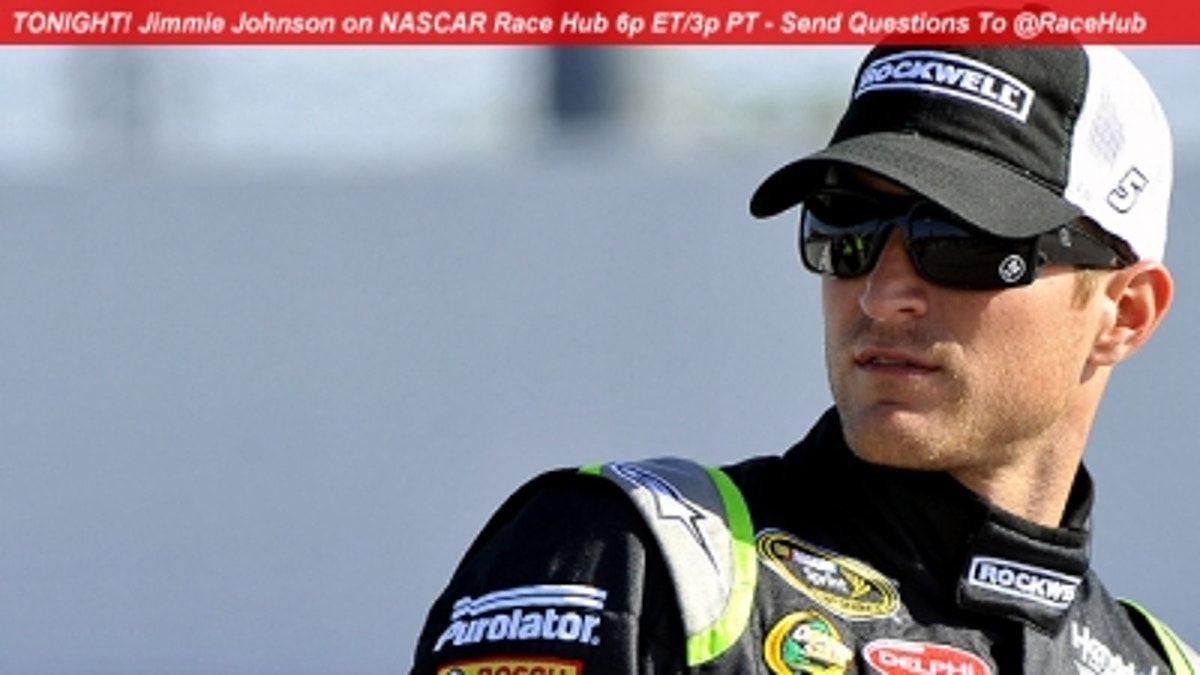 More or less lost Saturday night at Darlington Raceway in the hoopla surrounding Rick Hendrick's 200th Sprint Cup victory and the pit-road shenanigans between the Kurt Busch and Ryan Newman teams was another sneaky-good performance by Kasey Kahne.
Kahne opened his first season driving for Hendrick Motorsports with a parade of problems and pain, as if his cars came equipped with burrs in the saddle.
In the first five races, he had a best finish of 14th. Then, in race six at Martinsville, an engine failure halfway through the event left him with a 38th-place run, his worst of the year.
Kahne limped home from Martinsville in 31st place in points, with what was to be a breakthrough season for him looking very much in tatters.
But have you looked lately?
Kahne finished eighth in the fire and fury of the final laps at Darlington, continuing a recent string that has reinvigorated his season.
He has finished in the top eight in the past five races and during that stretch has climbed from the abyss to 16th in the point standings, now within range of trying to push himself into the top 10.
An analysis of Kahne's season at the All-Star Race break would indicate that it hasn't gone as badly as the statistics would indicate, although it is true that his No. 5 Chevrolets had not led a lap until he was in front for 11 laps at Talladega (and then 33 Saturday at Darlington).
But the past five races show Kahne to be one of the sport's hottest drivers, with some of his best tracks (Charlotte, Pocono, Michigan) on the horizon.
Kahne has won three Sprint Cup point races at Charlotte Motor Speedway, where the circuit will be planted over the next two weekends for Saturday night's Sprint All-Star Race and the May 27 Coca-Cola 600.
Kahne won the All-Star Race in 2008.
Kahne's recent rebound has been such that an eighth-place run at Darlington left him disappointed.
"It was really good at times and not so good at times," he said of the Darlington performance. "We need to get our pit stops better. It's definitely been a part of our struggles this year of getting further. We have been around the top 10, but we need better pit stops if we want to make it into that top-five more often.
"That's a big thing, then just working on the adjustments on the car, my feedback and trying to figure out how to make that better. There were times when we were really good, and there were times when we just weren't that good. It was too big of a change."
Overall, however, "change" is good for Kahne, especially after the drudgery of his first six races at a new address.
Mike Hembree is NASCAR Editor for SPEED.com and has been covering motorsports for 30 years. He is a six-time winner of the National Motorsports Press Association Writer of the Year Award.