CUP: Junior Lagging At Bristol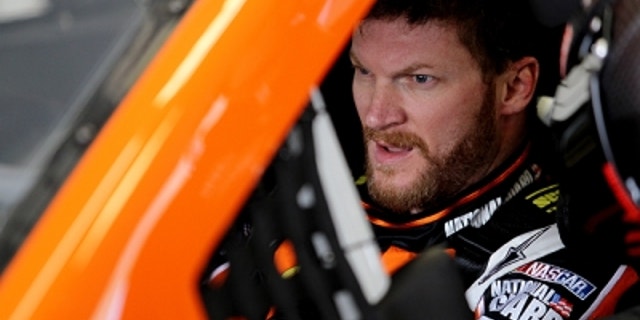 NEWYou can now listen to Fox News articles!
It's been a while since Dale Earnhardt Jr. has been in a starring role at Bristol Motor Speedway.
Junior's lone win at the half-mile track came in 2004. But, in the seasons following that victory, he did OK – a third, a fourth, and two fifths over the next four years.
Recent runs, however, haven't been as kind to Junior. He has failed to crack the top 10 in the past five races at BMS.
"I was accustomed to coming here and running in the top 10 on a regular basis," Earnhardt Jr. said Friday. "We've fallen off about five positions. I had a little trouble speeding on pit road that cost us a top 10.
"We've run all right here, but still you sort of have to really find that magic when you're trying to get around the corner here. I had a pretty good car the last trip (finished 12th last August). I feel like we're on an upswing."
As this season goes, that's definitely the case. Junior finished second at Daytona, fifth at Phoenix and seventh at Las Vegas and enters Sunday's Food City 500 third in points.
"The cars have been driving really good," Earnhardt Jr. said. "The guys did a lot of great work over the off-season. Steve (Letarte, crew chief) and Chad (Knaus, Jimmie Johnson's crew chief) and everybody in the shop have a good hold on the car out of the gate. We're still learning a lot, and there are still a lot of things to uncover as far as what makes this car run well.
"We've got a good start to the year. I wish we had run a little bit better last week. I felt like we had a little better car than seventh, but we didn't have the opportunity to really prove it."
Earnhardt Jr. said he expects "the same old Bristol" from the weekend.
"Every weekend is important, especially with the new car," he said. "We need to be patient. Each race there's a variable that controls whether it's a good race or not. Phoenix – the newness of the surface really handicaps us a little bit. That was to be expected.
"When we went to Vegas, I knew we'd be all over the place. I had a blast there. We were moving all over the track.
"The best racing is yet to come. This is going to be a solid weekend. Bristol always provides something, some kind of spark."
Mike Hembree is NASCAR Editor for SPEED.com and has been covering motorsports for 31 years. He is a six-time winner of the National Motorsports Press Association Writer of the Year Award.