CUP: Johnson Plus Dover Equals Power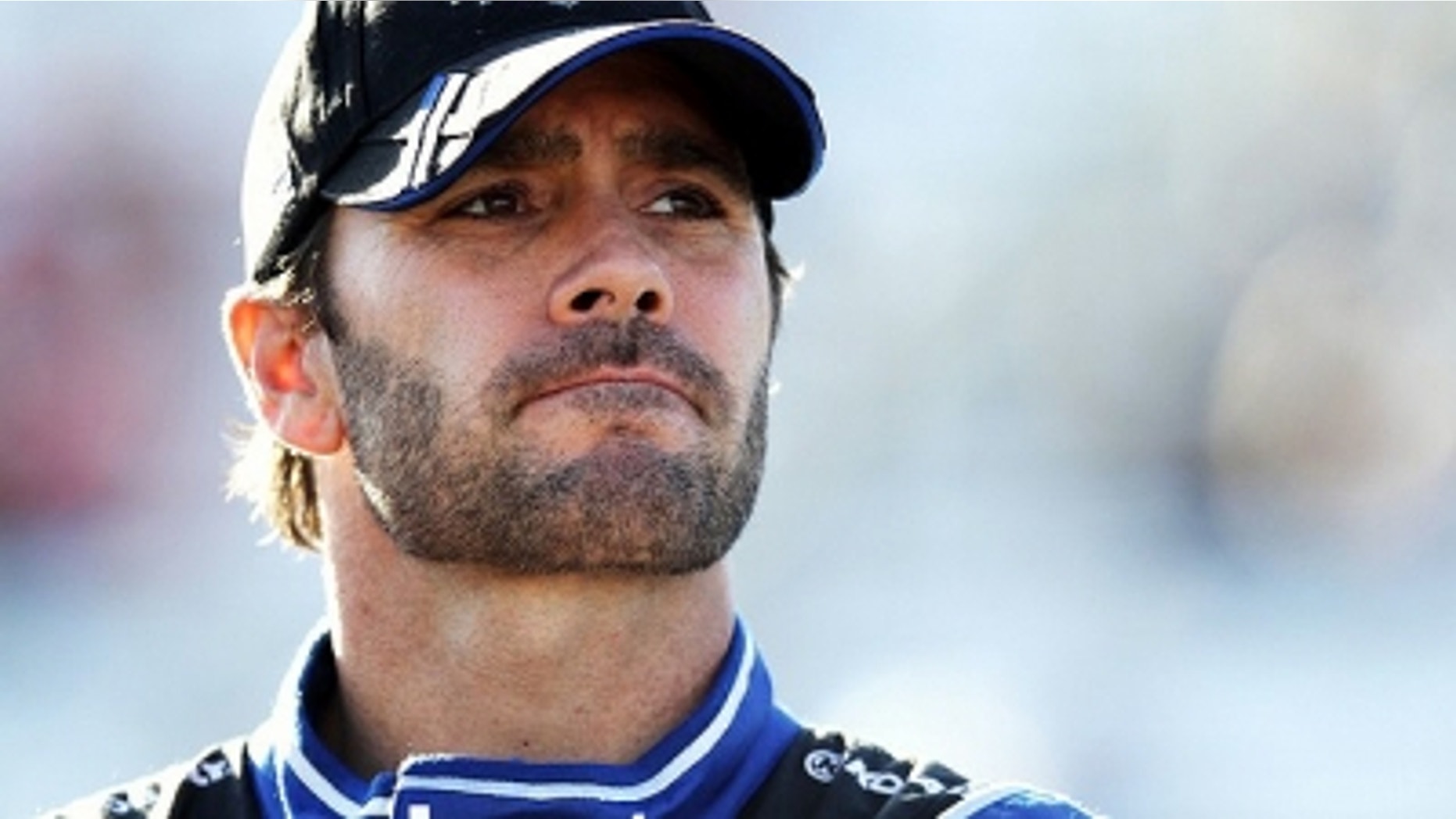 Jimmie Johnson's numbers at Dover International Speedway are approaching obnoxious levels. And that could mean big trouble for the other 11 drivers participating in the Chase for the Sprint Cup.
When Johnson won the June 3 race at the Monster Mile, he recorded his seventh victory there. That tied the Hendrick Motorsports driver for the most Sprint Cup wins at the track, and he shares the record with two true Dover aces – Richard Petty and Bobby Allison.
Johnson led 289 of 400 laps in that race.
There is no reason to doubt that Johnson will have one of the best cars in Sunday's AAA 400 and will be a favorite to score a record eighth win on the high-banked one-mile.
He enters the race in the Chase point lead.
Why is Johnson so good at Dover?
"Our of all the oval tracks we race on, this one is most similar to my off-road background," he said. "With the drop-offs into the corner and the way the rubber lays down and how you have to select a different line, it reminds me of dirt racing.
"It's a track that I have enjoyed racing at from the very first lap in an ASA car."
Johnson always is Target One at Dover.
"I think we all look at other drivers and where they excel," he said. "You know you're going to have to deal with that team and driver. Last week, we all knew, based on the spring race, Denny (Hamlin) was going to be the driver at New Hampshire."
It's not as simple as it looks to dominate a track, however, Johnson said.
"It does take a lot of work," he said. "This track does change quite a bit with the tire we've had for the last couple of years. It lays a lot of rubber down. The way the car handles on a clean track in practice is very different that what you have a in a race."
Johnson has the best performance two races into the Chase, with second-place finishes at Chicagoland and New Hampshire. That translates into a one-point lead over Brad Keselowski and a seven-point edge over Denny Hamlin entering Sunday's race.
"Things are working well, but there are eight more races to go, and we'll keep working hard," Johnson said. "It's a long season, and a lot can happen. You want every point you can get. Leading now is a great position to be in."
Mike Hembree is NASCAR Editor for SPEED.com and has been covering motorsports for 30 years. He is a six-time winner of the National Motorsports Press Association Writer of the Year Award.