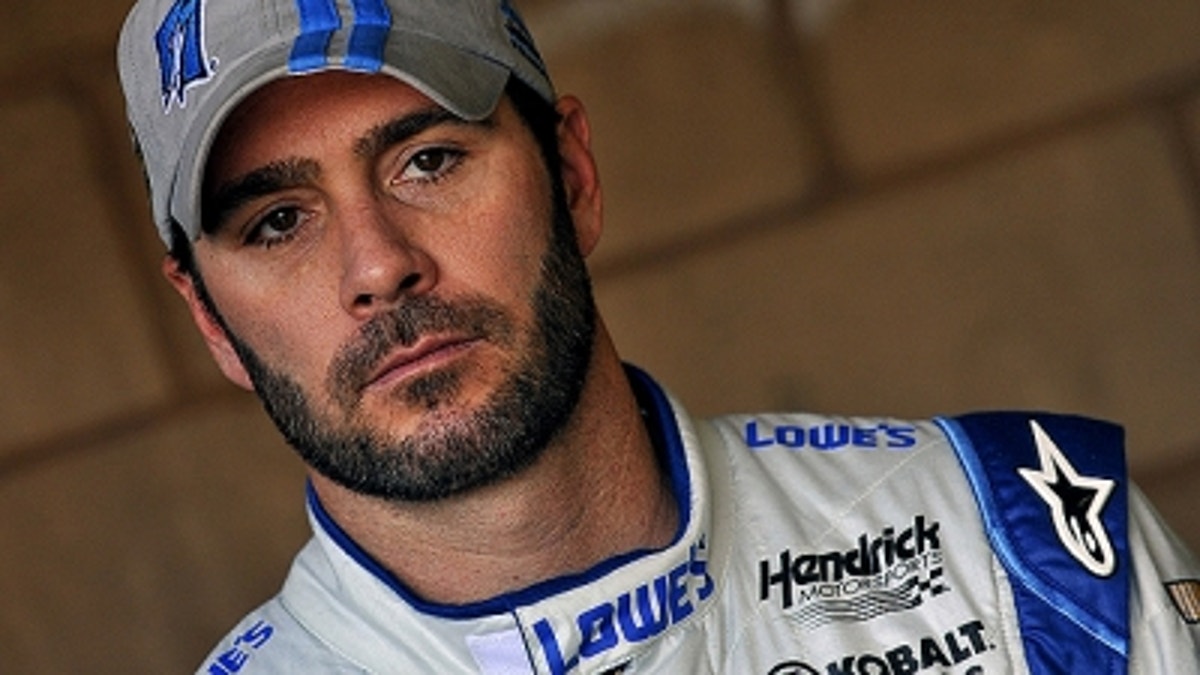 NASCAR driver Jimmie Johnson, for the second straight year, is ranked by Forbes as America's Most Influential Athlete.
"It is just a huge honor," he said. "And not only is it very good for me and my career and what I do in the racecar and my brand, I think it's very good for NASCAR as well."
This year, six of the 10 featured on the list are NFL quarterbacks, including Peyton and Eli Manning, as well as Tim Tebow, who debuted last year at No. 10, but is now ranked second.
The rankings, released Tuesday, are done by public opinion polling.
Forbes used Nielsen and E-Poll, which surveyed more than 1,100 adults about dozens of well-known athletes to measure their likeability and whether they are considered influential to marketers.
The term "influential" was among 40 those polled could choose from to describe the athletes. From the answers, 25 percent said "influential" described Johnson, and 40 percent stated they liked the five-time NASCAR champion.
Johnson was joined on the list by his Hendrick Motorsports teammate Dale Earnhardt Jr. But Earnhardt slipped from third to seventh, while teammate Jeff Gordon dropped off the list completely.
Also falling off the list was Michael Phelps, Troy Polamalu, LeBron James and Shaquille O'Neal, who was no longer eligible because he's retired.
Making the list this year was Jeremy Lin, Many Pacquiao, Eli Manning, Drew Brees and Aaron Rodgers.