CUP: Johnson Heating Up Again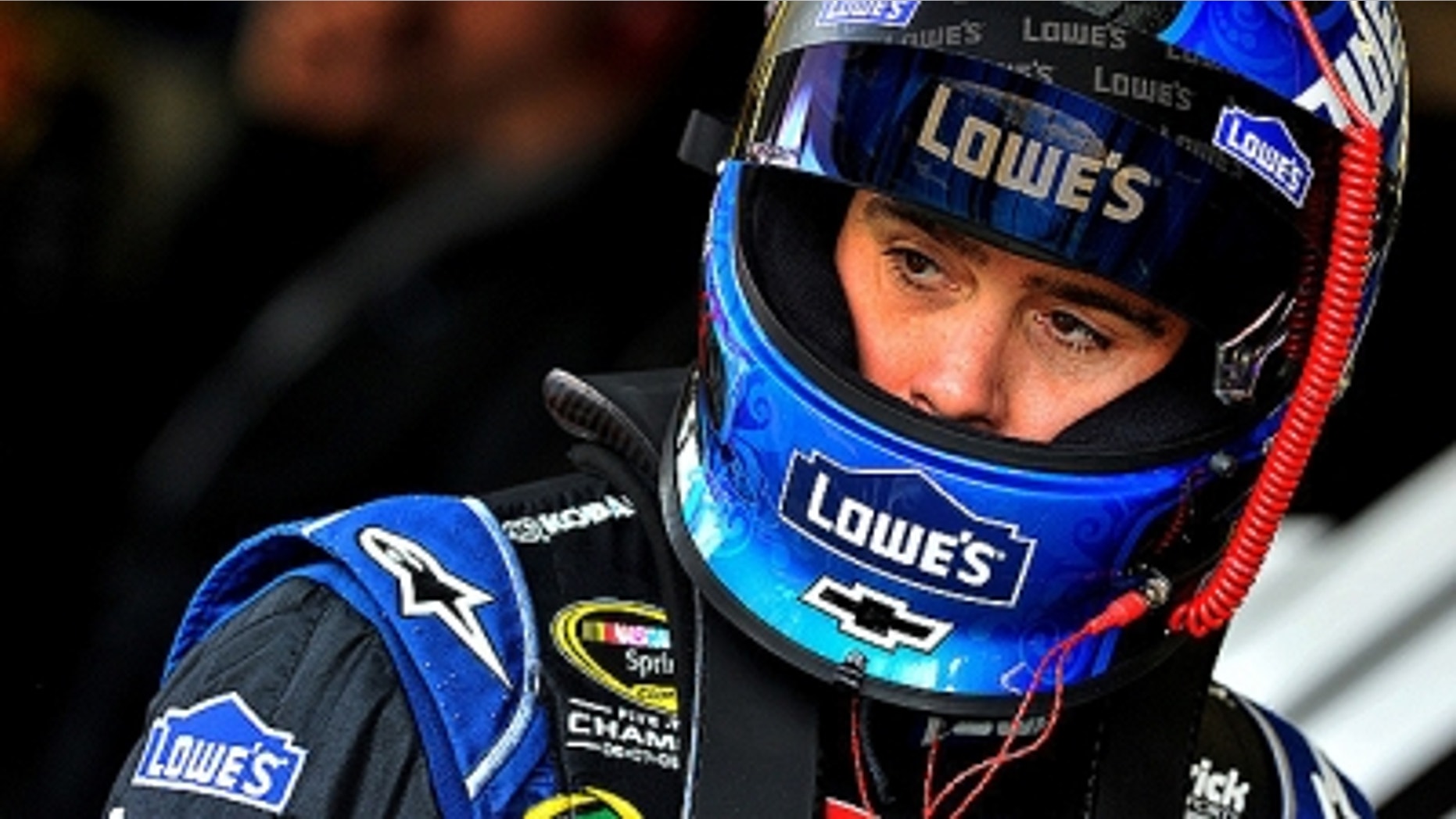 Jimmie Johnson is heading into Richmond International Raceway on something of a roll, both on and off the track. Not that he's making much of a big deal about it.
Although still winless on the season — as is his entire Hendrick Motorsports team — Johnson has scored top-three finishes in each of the last two races, and has not finished worse than 12th since getting wrecked on Lap 2 of the season-opening Daytona 500.
Off the track, on Tuesday Johnson was named "Most Influential Athlete" by Forbes magazine for the second year in a row, and next Monday he will appear in an episode of BBC America's cult television show, "Top Gun." All in all, not a bad week, even for a five-time NASCAR Sprint Cup champion.
On NASCAR's weekly teleconference, Johnson said he only learned of the Forbes award through texts and calls from friends.
"I haven't read the article itself," Johnson said. "I'm not sure of the criteria. But I'm happy with the outcome, bottom line. I'm happy to be the most influential athlete out there. I think it does speak to the reach of our sport. And for an outside group to analyze all sports in general and look at all the factors necessary to put myself, a NASCAR driver, in that spot says a lot for all of us involved."
Later, Johnson told the Associated Press, "It is just a huge honor. And not only is it very good for me and my career and what I do in the race car and my brand, I think it's very good for NASCAR as well."
Six of the top 10 on the Forbes list were National Football League quarterbacks, with Johnson edging out Tim Tebow for top honors. Dale Earnhardt Jr. was the only other NASCAR driver to make the list, which also included NBA player Jeremy Lin and boxer Manny Pacquiao.
Honors aside, it will back to work for Johnson on Friday when practice opens for the Capital City 400 at the 0.75-mile Richmond International Raceway, a place where Johnson has been somewhat bipolar in years past.
In 20 starts at the D-shaped track, Johnson has two poles, three race victories and five top-five finishes. And he's also had six finishes of 30th or worse.
"I love short tracks first of all and think we need more," Johnson said. "Although Richmond has been a challenging track for me over the years, it is a place I love to watch a race at. Hopefully, I've got the right stuff working. I can go there and be successful. Short tracks I think really draw the fans and create the excitement that we need in the sport."
Johnson said he enjoys night racing at Richmond, though it does present challenges to the drivers.
"As a fan I love the night race, as a driver we are in a rhythm of day racing," he said. "It's so tough to save your energy, even grab a nap so that you are ready for the night. That aspect is hard, but I love racing under the lights. Once I'm in the moment, it's great, but it's a long day waiting for the race to start."
SPEED's NASCAR Sprint Cup coverage from Richmond kicks off with Fast Friday. SPEED will televise both rounds of Sprint Cup practice starting at noon and 2:30 p.m. ET, respectively, as well as qualifying, which begins at 5:30 p.m. ET.
Tom Jensen is the Editor in Chief of SPEED.com, Senior NASCAR Editor at RACER and a contributing Editor for TruckSeries.com. You can follow him online at twitter.com/tomjensen100.