CUP: Hornish Facing Big Indy Weekend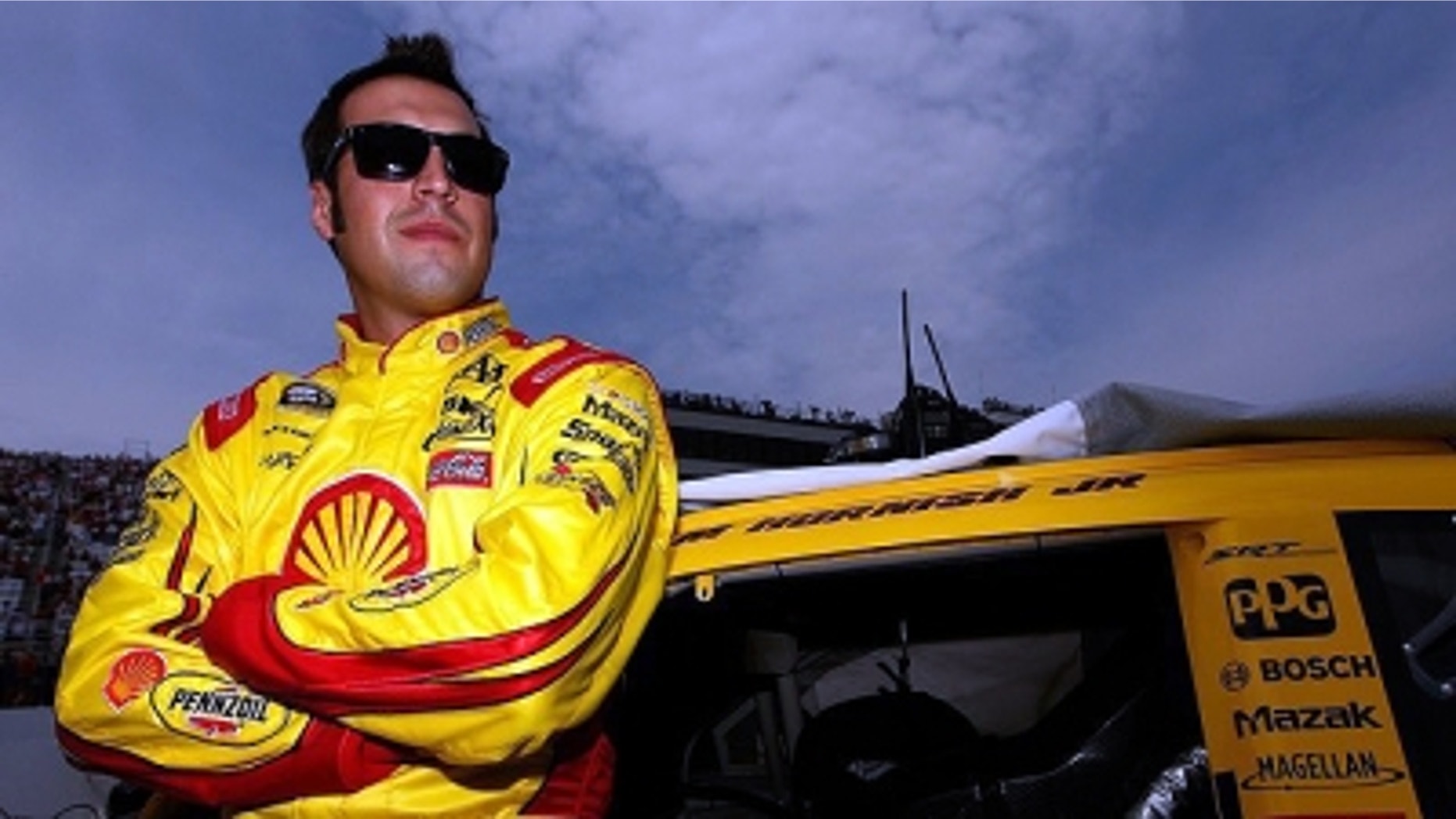 It's not exactly the sort of spotlight Sam Hornish Jr. would prefer, but he certainly will be in the glare of one this weekend at Indianapolis Motor Speedway, a place that holds significant meaning for him.
Hornish will be replacing suspended AJ Allmendinger again in the No. 22 Penske Racing Dodge in Sunday's Crown Royal 400, and he'll also be racing in Saturday's inaugural Indiana 250 Nationwide Series race.
Hornish, considered the leading candidate for a full-time Penske ride next season if Allmendinger does not return, has a long history at the Brickyard. He raced in eight Indianapolis 500s from 2000 to 2007, winning the event in 2006 for Penske Racing.
"Of course, our main focus is running the entire Nationwide schedule and going for the championship, but we plan on making the best out of the opportunity to be back in the Cup car again this weekend," Hornish said. "We were able to run both races at New Hampshire and look forward to having the chance to do it again this weekend at Indy. We'll be doing everything to the best of our abilities to be successful in both cars there on Saturday and Sunday."
Hornish is expected to continue to drive in Allmendinger's place on weekends in which the series schedules allow.
"Just getting the additional track time there this weekend will offer tremendous benefits, I think," said crew chief Todd Gordon. "Sam certainly has turned a ton of laps during his career at Indy, but the big majority of his experience there has been in the open-wheel cars. The more laps he can get there this weekend, the better off we will be."
Hornish has driven in three Sprint Cup races at IMS, finishing 21st, 37th and 30th from 2008 to 2010.
"It's a lot different driving a stock car at Indianapolis," Hornish said. "The line is basically the same. You want the car to hit the same points. In Indy cars, you trim the car until you are able to run flat out. In NASCAR, you know that every lap you are going to brake in turns one and three, as well as going into turns two and four. You can easily upset a stock car by doing the wrong thing.
"I think I learned a lot from the three NASCAR races I ran before at Indy. You have to be sure to position yourself to get to the finish of the race. We had good cars there before and tried to get to the front too quickly. Patience will definitely be at the top of my mind there this weekend, for sure."
The generally flat, rectangular track presents difficult passing challenges for heavy stock cars.
"If you make an ill-timed attempt to pass, you are going to get passed by somebody," Hornish said. "It's a place where you have to be sure you are going to get it done, or you won't get back in line in time and lose spots."
Team owner Roger Penske has won 15 Indianapolis 500s but is looking for his first win in the 400.
"With all the success Penske Racing has had over on the open-wheel side at Indy, bringing home a win there on Sunday for Roger and the organization would be an incredible achievement," Gordon said. "When you look at the overall record, a Cup championship and NASCAR wins at Indy are the major things that are missing. It would be a dream come true to be able to be part of such an accomplishment."
Mike Hembree is NASCAR Editor for SPEED.com and has been covering motorsports for 30 years. He is a six-time winner of the National Motorsports Press Association Writer of the Year Award.