CUP: Gordon Second At Monster Mile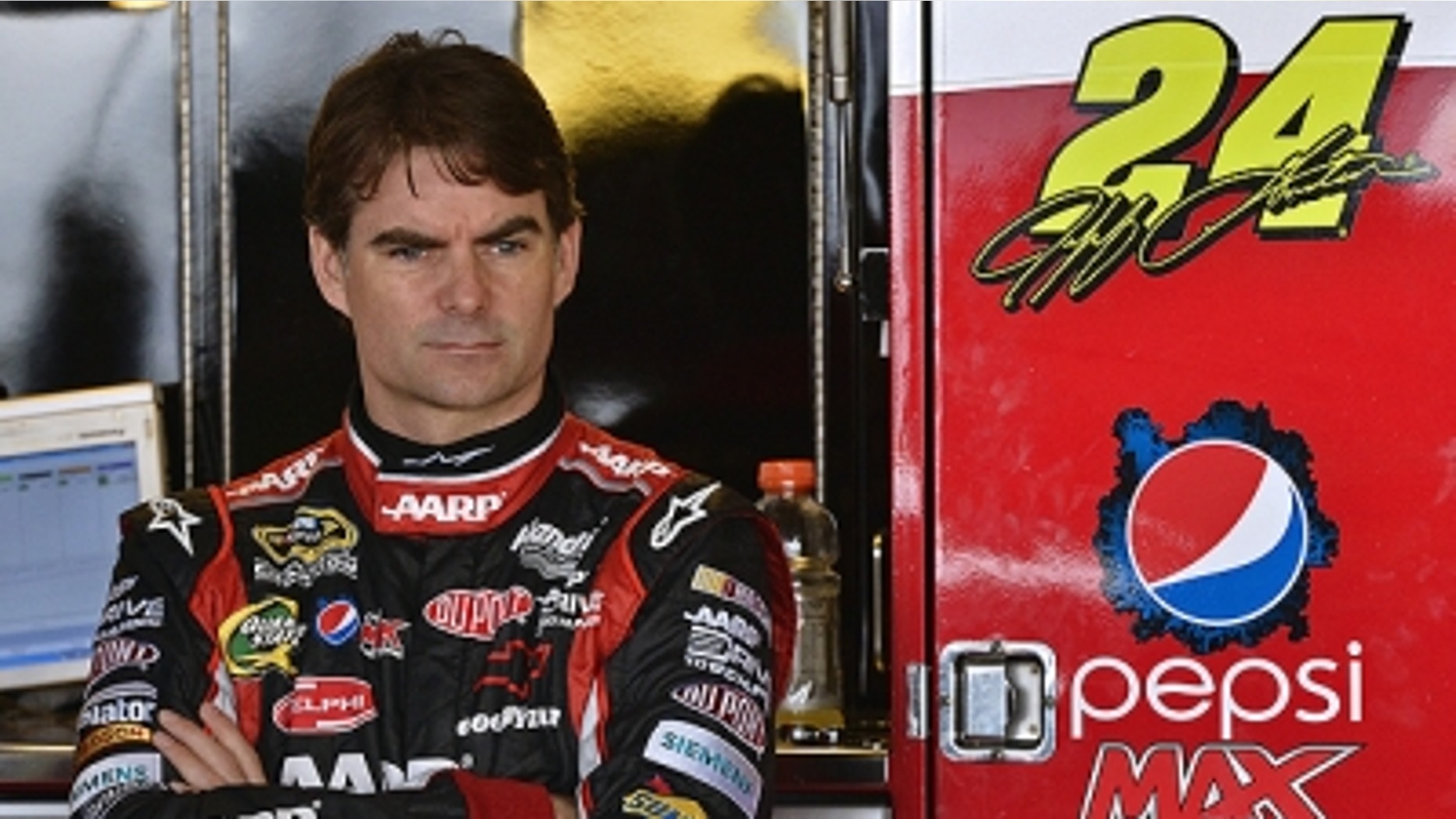 If anyone has a right to hate the Chase for the Sprint Cup, it's four-time NASCAR Sprint Cup champion Jeff Gordon, who won all of his titles under NASCAR's old points system between 1995 and 2001.
In the Chase era, which began in 2004, Gordon has finished in the top five in points three times, but has not been able to complete his so-called Drive For Five.
And even after a great second-place finish in Sunday's AAA 400 at Dover International Speedway, Gordon isn't likely to win his fifth title this year, either.
Gordon began his day at the Monster Mile 45 points behind Jimmie Johnson, but despite his runner-up run, he left the one-mile oval 48 markers back of race-winner and new points leader Brad Keselowski.
Given that the most points any driver can make up in a single race is 47, Gordon is now more than one full race back in points. The way that Keselowski, Johnson and Denny Hamlin are running, it will be nearly impossible to make up that margin.
It's not like Gordon isn't running well.
In his last six races, Gordon has finished second three times and third twice. But a broken throttle spring in the Chase opener at Chicagoland Speedway put him into the wall and left him 35th in the final rundown, which essentially doomed his title hopes.
That said, Gordon was very upbeat after his strong run at Dover.
"You know what? Today was a good day, a solid day," Gordon said. "The car was good. We were better on the long runs than we were on the short runs. We just couldn't get going on the restarts. The front tires would just not work. I don't know, maybe the splitter was hitting or something. So we had issues with that. We were trying to resolve those and it actually worked to our favor because we had to come in and top-off and make a couple of adjustments and then we didn't have to save fuel there at the end and the car was really good."
Gordon said he was surprised that race-winner Keselowski had enough fuel to make it until the end of the race, especially when the dominant Toyotas of Kyle Busch and Denny Hamlin both had to pit for fuel in the final 11 laps of the race.
"I thought me and (third-place finisher) Mark Martin were going to battle it out for the win," Gordon said. "He was chasing me down there and those other guys were saving fuel; all but the No. 2 (Keselowski) car and we just came up a little bit short. All in all, it was a great day."
Going forward, Gordon said he can't worry about his points deficit. He's realistic that to get back in the title hunt will require the leaders to have problems over the final seven races.
"We have to look very realistically at this point," Gordon said. "It's only been two weeks since we had our incident in Chicago. We've gained a tremendous amount of points on fifth place, sixth place. We did that again today.
"We're not going to continue this championship against those guys up front if they keep running the way they're running. The only way we're going to get a chance at them is if they have a problem like we had."
So from here on out, it's all about just continuing to race hard.
"I think our focus is top fives, try to win," said Gordon. "If we keep running like this, we'll get the wins. We can't control what the other guys do, we can only control what we do. To me, the only thing that's frustrating is what happened to us at Chicago. Other than that, looking at the points, it doesn't even faze us."
Tom Jensen is the Editor in Chief of SPEED.com, Senior NASCAR Editor at RACER and a contributing Editor for TruckSeries.com. You can follow him online at twitter.com/tomjensen100.