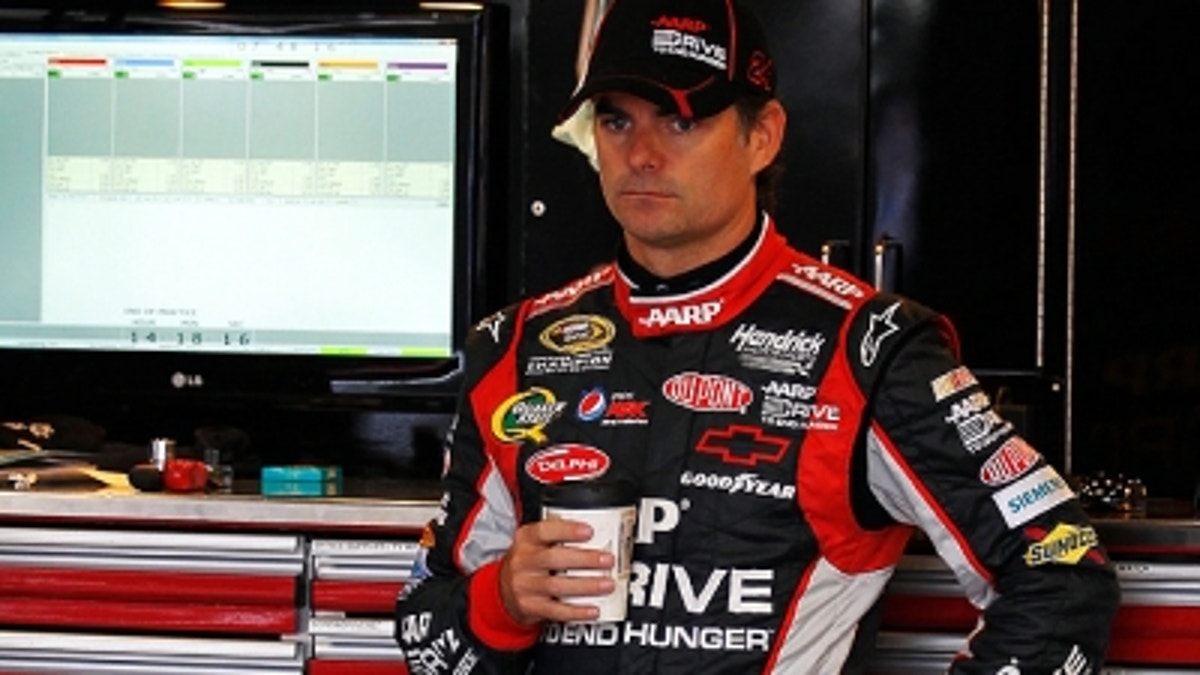 Jeff Gordon has a splendid record of consistency at Michigan International Speedway. He has raced at the two-mile track 39 times and has finished in the top 10 in 25 of those events. Perhaps more impressively, he's been in the top five 18 times.
But Gordon has won only twice at the wide and fast track in the Irish Hills of Michigan, and those victories came in 1998 and 2001 on a racing surface quite different from the one Sprint Cup drivers will tackle in Sunday's Pure Michigan 400.
It's another challenge Gordon will face in what has been a challenging season. He has run well but hasn't posted the finishes necessary for the sort of season he has come to expect. Now, after another good run but a less-than-acceptable finish Sunday at Watkins Glen, Gordon finds himself again on the outside looking in as far as the Chase for the Sprint Cup is concerned.
Gordon is fourth in the race for the two wild-card spots but would jump into prime position with a victory Sunday.
Gordon finished sixth in the mid-June Michigan race but was mostly an afterthought after Hendrick Motorsports teammate Dale Earnhardt Jr. ended an astonishingly long winless streak with a very popular victory.
The June race, the first since the track was repaved, produced dizzying speeds. Marcos Ambrose won the pole with an average speed of 203.241 miles per hour after drivers had registered spot speeds approaching 220 mph in practice. Drivers will race with a new tire at the track this weekend after a recent Goodyear tire test, but speeds are expected to remain very high.
"We were pretty solid here in June and Junior won, so we can certainly carry a lot over from that race," Gordon said. "We also did the tire test here at the end of July. That test didn't go spectacularly well for us, but we knew it was just more of a test to try and learn things."
Gordon said the 24 team must work on improving its qualifying performance.
"We have to qualify better," he said. "Track position can play a huge role during the race, so it's better to have it early than to fight for it all race long. Right now, qualifying is a priority for us."
Gordon has only one pole this season.
"For us, we've been building momentum for several weeks with great finishes, as well as just really solid runs," he said. "That's the difference from the start of the season. We had great runs and just weren't putting any kind of results together.
"So, we put ourselves into this hole that we're in. But the last eight weeks, even with a few glitches along the way, we've been getting ourselves out of it."
Mike Hembree is NASCAR Editor for SPEED.com and has been covering motorsports for 30 years. He is a six-time winner of the National Motorsports Press Association Writer of the Year Award.