CUP: For Truex, A Mix Of Satisfaction, Sadness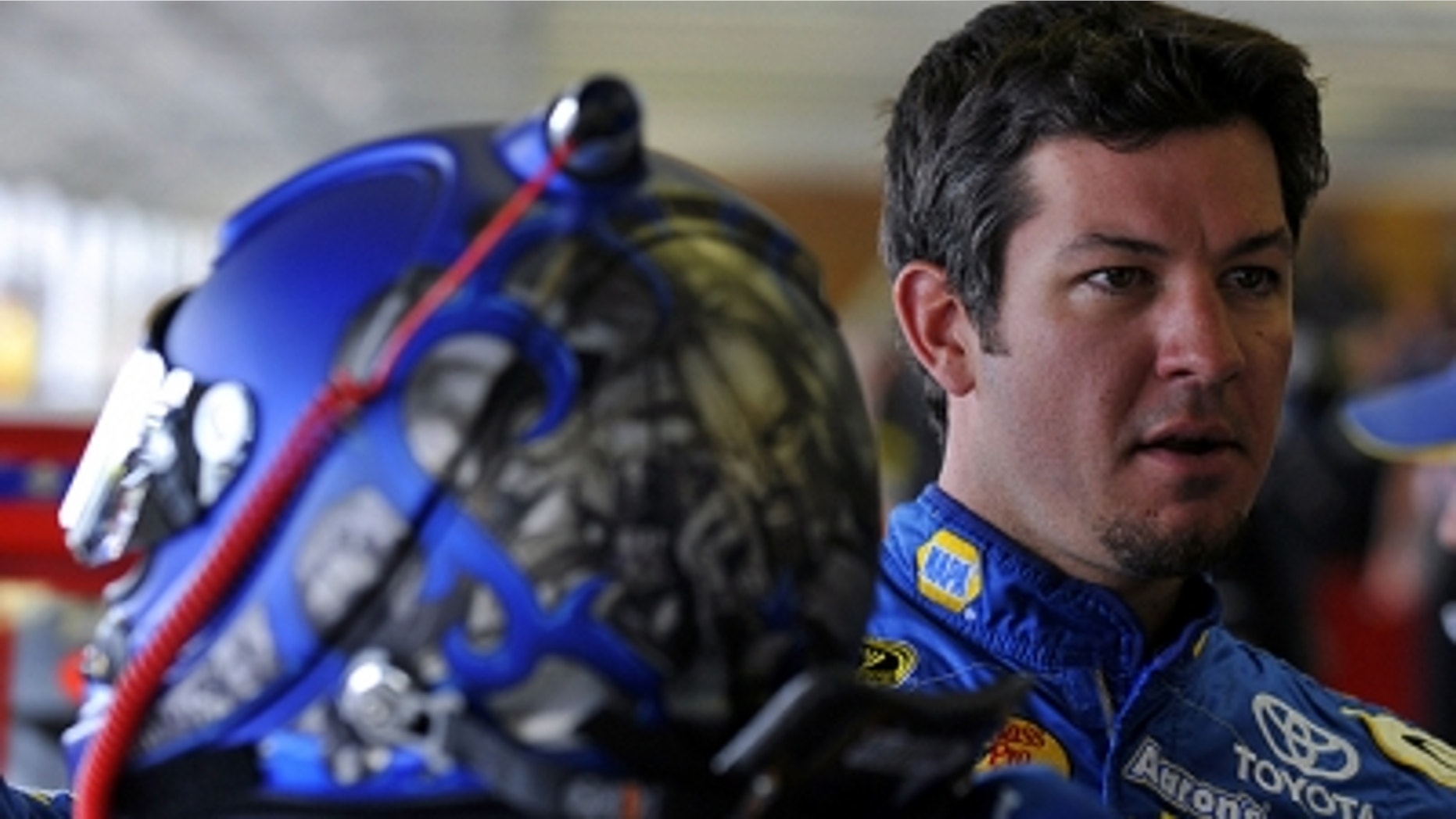 Martin Truex Jr. must wonder what he has to do to crack the code of winning.
Virtually assured of a victory with one of his best seasonal runs Sunday night in the AdvoCare 500 at Atlanta Motor Speedway, Truex saw a late-race caution flag wipe out his lead and put Denny Hamlin in position to swipe the win.
On the final restart, Truex spun his tires, lost the edge and finished fourth. In doing so, he locked up a position in the Chase for the Sprint Cup.
A victory, however, would have ended a winless streak that stretches to June 2007 and would have given Truex significant momentum entering the Chase.
Instead – another race disappointment.
"It sure would have been nice to get a win," Truex said. "We've been pretty close here lately. It just sucks when you have one locked up like that and a caution comes out. That's the way it goes, and we weren't good enough on restarts. Just wasn't good enough tonight."
Truex said restart troubles plagued him most of the night.
"All night long I had trouble when I was on the outside with spinning the tires," he said. "As soon as I went to third gear, it was really strange. Usually, I get it into second and then when you get to third you're OK. I'd be OK in second and be right there with him and get to third at the start-finish line and just smoke the tires like a dragster. It just wasn't meant to be again, I guess."
Truex said making the Chase is a big plus but losing the chance at a victory is difficult to accept.
"There will be plenty of positives tomorrow," he said. "It's tough losing when you haven't won in a long time. People keep asking, 'When are you going to win? When are you going to win?' We're close. Just sucks we couldn't get it done tonight."
Team co-owner Michael Waltrip shared the mix of joy and disappointment with Truex.
"We're so disappointed that Martin didn't win, and then we have to be thankful we're in the Chase and it looks like both cars (also Clint Bowyer) are in," Waltrip said. "I don't know – you're supposed to be happy when you race and you have success, but somehow we were able to rob the joy of making the Chase. I don't know how, but we did. We just thought
we had it won, and Jamie (McMurray) had a flat tire. There was nothing we could do about that, and we didn't win."
Mike Hembree is NASCAR Editor for SPEED.com and has been covering motorsports for 30 years. He is a six-time winner of the National Motorsports Press Association Writer of the Year Award.