CUP: Exclusive - Danica Patrick Ready To Roll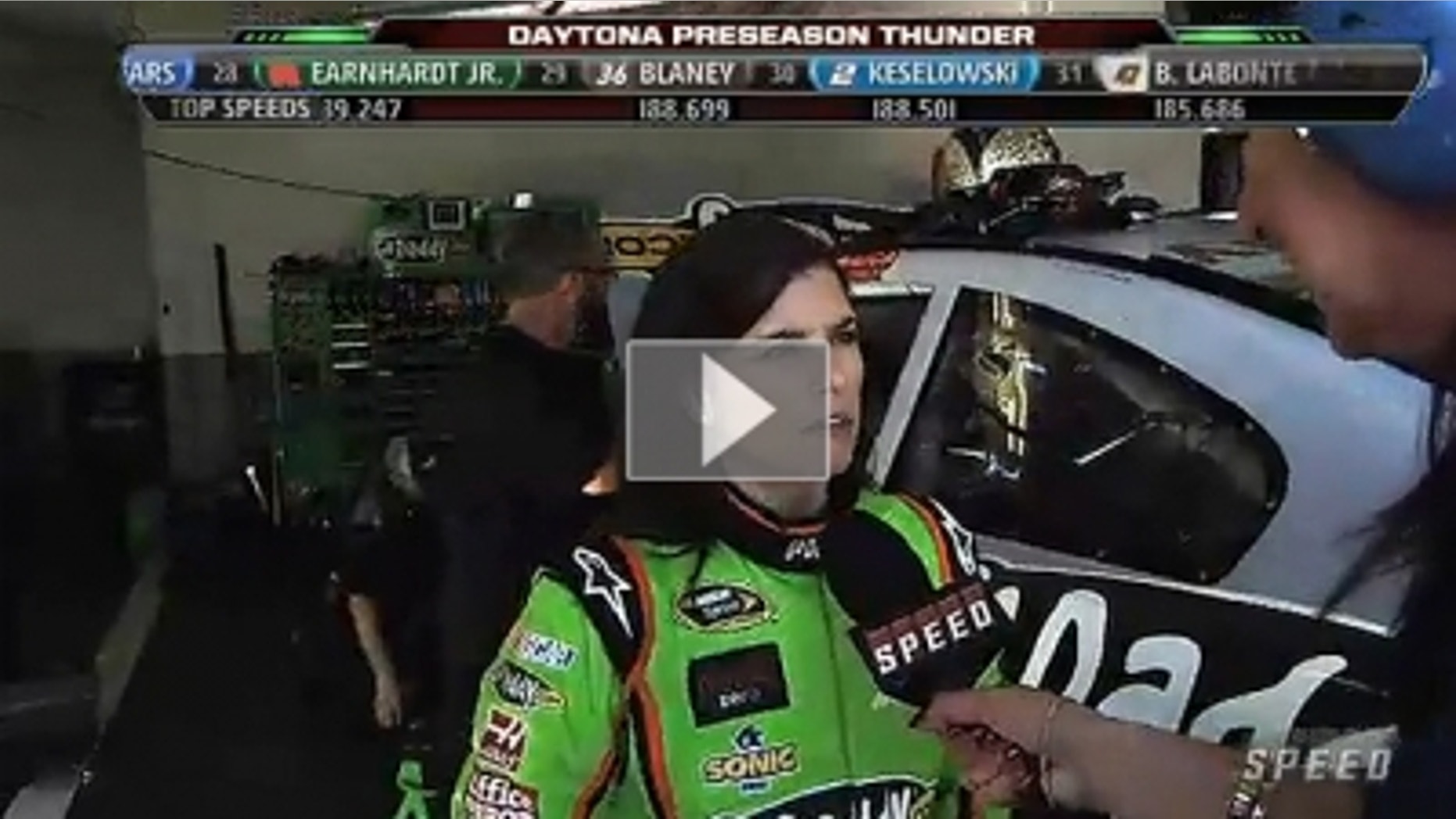 Danica Patrick has a big year ahead, moving up to the NASCAR Sprint Cup Series full-time in 2013, when she'll drive the No. 10 Stewart-Haas Racing Chevrolet SS.
In an exclusive interview with SPEED.com, Patrick talked about the upcoming season and some of its challenges and opportunities.
Here's what Patrick had to say:
Did you get to do anything fun during the offseason? I made a snowman at my parents' house in Indianapolis. That was about it.
Excited to be in the Super Bowl commercials again? Of course. There's at least 100 million people watching the thing, so that's a pretty big deal. GoDaddy has done such a nice job of helping raise brand awareness for me through their advertising.
For them to continue that, especially with a new company doing their commercials, I think it's a lot of fun. I like the new "redefining sexy" for GoDaddy. To be a part of that is fun.
Will your patient driving style play into your favor? I do think the longer races I've always enjoyed. I like the challenge of it. They've always been good to me. I think the challenge for me is that I get off the ground running fast, but that's important even in short races.
What are your NASCAR Nationwide Series plans? I'd love to run like 10 races. I'm working on it right now. For sure, Daytona. Beyond that we're not set yet.
What's the biggest improvement you hope to make? I think the area that needs improvement most is getting up to speed fast, whether that is qualifying or in the race or just practice. Getting going quickly. That comes with being comfortable with the limits of the car.
We know the Indy 500 is out this year; how about the Eldora NASCAR Camping World Truck Series race? I actually went into Brett Frood's office at Stewart-Haas and said, "So what's going to happen? Is Tony going to want to run some trucks at the race there?"
He said, "No, no, that's not going to happen."
I said I would do it, so I feel like it's a win-win. I don't have to race on dirt again and I offered.
Why wasn't the Truck Series part of your NASCAR training? I listened to everybody around me and no one said trucks were important to start in. Everybody thought it would be good if I took some time to race in the Nationwide Series, so that's what I did.
Easier to draft now or harder with the new G6 cars? I didn't get out there in the draft at Daytona. From what I hear, there's a little higher closing rate. You catch 'em quicker, but the last little bit to get up to their bumper is really difficult.
What will make 2013 a successful season? Just continued progress. I don't think it's an appropriate time yet to put numbers on where I should be or what I should have accomplished. I can obviously tell you that of course I want to win eventually. I know there's a process behind that a long one because there's so many good drivers in Cup.
Can you win the 2013 Daytona 500? I think that when you're talking about superspeedways, you're definitely opening it up to some drivers without as much experience to win. … And I've always enjoyed big tracks, fast tracks.
Tom Jensen is the Editor in Chief of SPEED.com, Senior NASCAR Editor at RACER and a contributing Editor for TruckSeries.com. You can follow him online at twitter.com/tomjensen100.