CUP: Earnhardt – That Golden October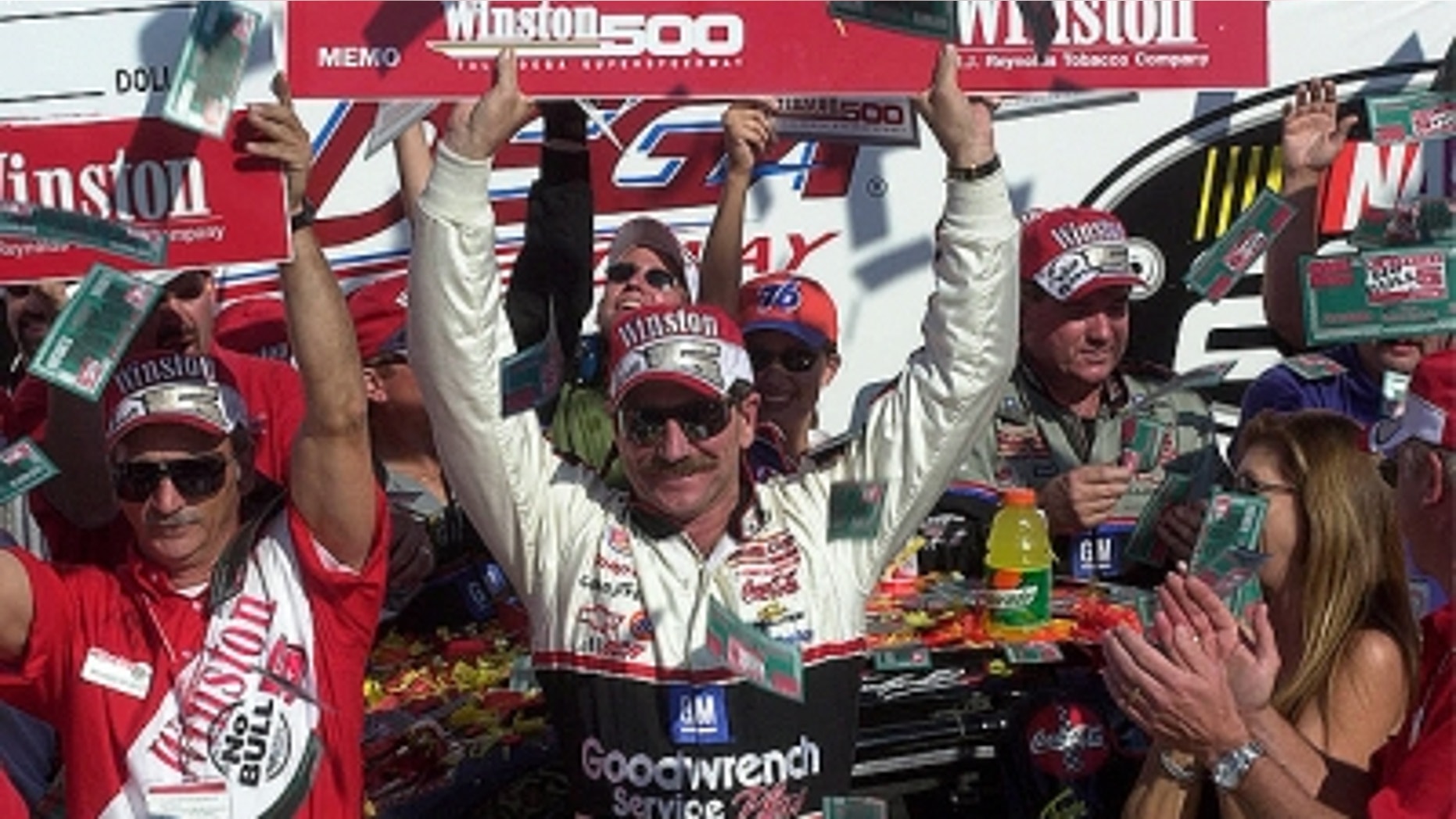 Every time the NASCAR circus stops at Talladega Superspeedway, the memories of that day rush back.
Oct. 15, 2000.
On a day of grand symmetry – although the sad reality would not appear for several months, Dale Earnhardt Sr. scored what would be the last win of his brilliant NASCAR career at one of the tracks where his legend had been constructed.
And he did so in Superman fashion, grabbing victory from the pit of mediocrity in one of the greatest closing performances in the sport's history.
It is a story that often is remembered wherever Earnhardt faithful gather. Like his win in the 1998 Daytona 500, which ended 20 years of frustration in that landmark race, the Talladega victory has become a golden thread in the Earnhardt story, a triumph so remarkable that other drivers who participated in the race remember it with a sense of excitement.
Beyond the fact that it turned out to be Earnhardt's last win – he was killed on the last lap of the Daytona 500 four months later, the lasting impact of the victory shows through in its style.
Earnhardt won it despite having to climb a mountain to get there.
With five laps to go, he was in 18th place. He had a strong car, and his reputation at Talladega had been clearly illustrated in the past, but there was no particular reason to suggest that he would fire out of the middle ground of the field to become a contender.
The race's final caution flew with 21 laps to go, and Earnhardt, riding along out of the top 10, proposed pitting for four tires on what probably would be the day's last round of pit stops. But car owner Richard Childress talked Earnhardt into going with a two-tire change to improve his position, and Earnhardt started 15th when the final green flag flew with 15 laps to go.
He floated around in the tangle of the Talladega draft for a while. Then it was time to go to work.
And Earnhardt did, as driven as he ever was.
His big move came with three laps to go after he had sized up the competition and figured out the best way to deal with each obstacle between his car and victory lane.
With a drafting push from Kenny Wallace, who would later say that the Talladega moment was one of the biggest of his career, Earnhardt zipped past six cars on the backstretch with three laps to go, and that sent the grandstands – Talladega has been Earnhardt Country for a long time – into a frenzy.
Earnhardt was eighth. Anything was possible now.
He moved into fourth with two laps to go and then created a dynamic photo at the finish line as the white flag flew. Earnhardt barely had the lead on the outside, with Mike Skinner in the middle of Dale Earnhardt Jr. on the inside of a three-wide line.
From that point forward, Earnhardt would not be denied. He rode along with Wallace in tow to the finish line, with Joe Nemechek, Jeff Gordon and Terry Labonte finishing out the top five.
Along pit road, people were scratching their heads and trying to figure out how Earnhardt had done it. In the stands, the how didn't matter. The Man had won.
It was Earnhardt's 10th victory at Talladega, a record that no one seems willing to threaten. Gordon is second with six.
Mike Hembree is NASCAR Editor for SPEED.com and has been covering motorsports for 31 years. He is a six-time winner of the National Motorsports Press Association Writer of the Year Award.