CUP: Earnhardt Jr.'s Excellent Start Fades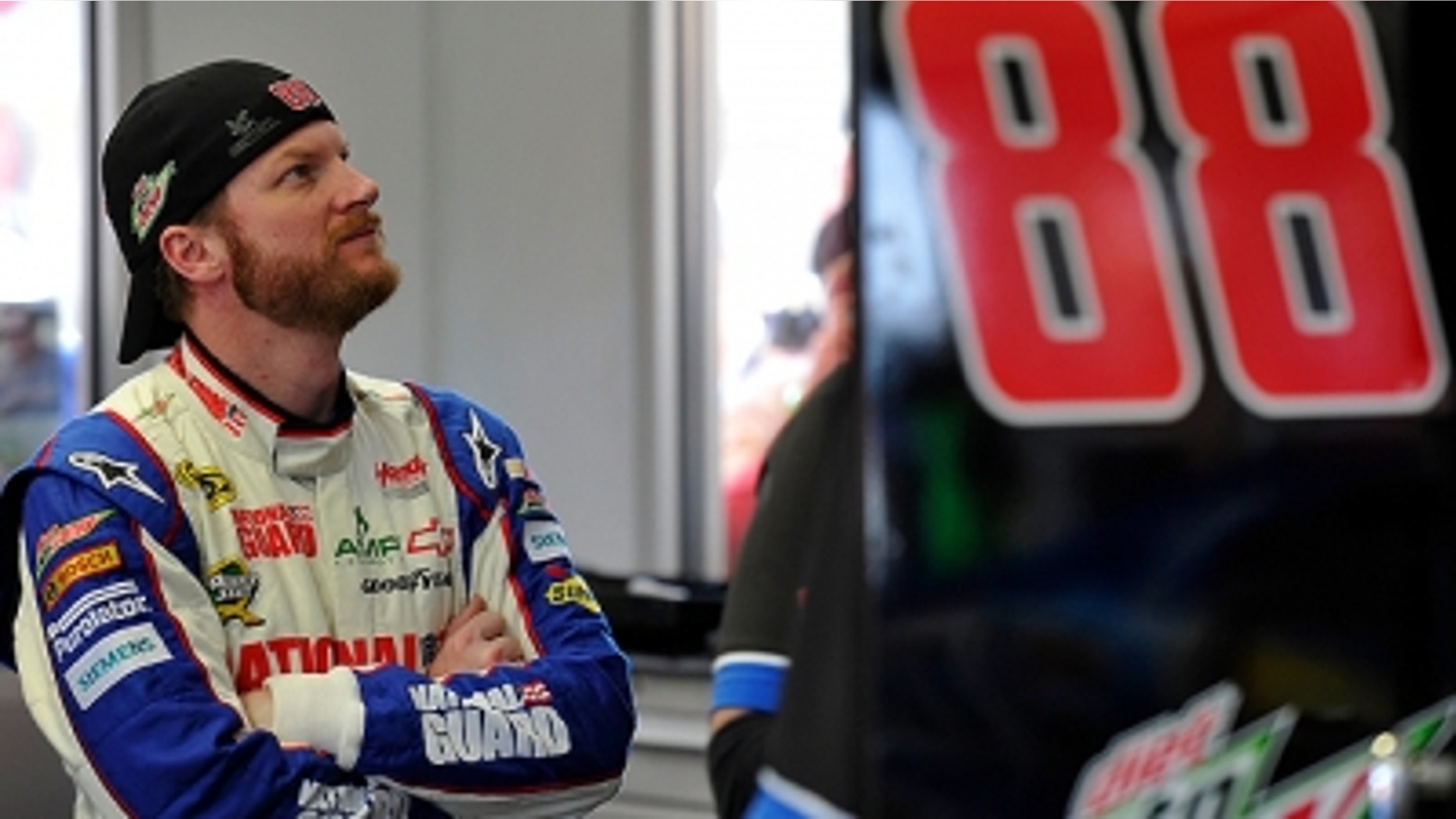 It was a start.
Dale Earnhardt Jr. was Big Man On Campus for much of Sunday's Kobalt Tools 400 at Las Vegas. He led the first 43 laps and followed up with another 27-lap surge on the next green-flag run, totaling 70 laps led for the day.
That number was second only to winner Tony Stewart's 127, and another strong car brought Earnhardt Jr. home 10th.
It wasn't an end to his frustrating winless streak, but it kept him in the top five in points (fourth) and leaves him only 18 points behind leader Greg Biffle entering Sunday's race at Bristol Motor Speedway.
Earnhardt Jr. said he probably could have taken more from the Vegas race if he hadn't wrestled with a tight car much of the day.
"We didn't keep up with the race track," Earnhardt Jr. said. "The car was really fast at the start of the race. I didn't give that information to Steve (Letarte, crew chief). I don't think I gave him a good enough understanding of where our race car was, even though it was really fast.
"The track got really tight on us at the end of the race. Something that I should have had a handle on, and should have known better, and should have not let happen. We just didn't have our adjustments going throughout the day to keep up with the track as it tightened up on us.
"We had good speed. Hopefully, we can keep bringing cars like that to the race track, and we will get some opportunities to win. We had good speed, led some laps. This is a tough series. When you get back in traffic, it gets very competitive. … We'll be at it in Bristol, trying to get another one."
Junior said the car could have been improved if he had given Letarte a better indication of how things were changing on track.
"I knew before the end of the race we were going to have to free my car up, and I never let Steve do it," he said. "I just never told him enough and never gave him enough freedom today that he felt like he needed to free the car up.
"When we got in traffic, the car was just really tight, and it's a lesson that you learn a long, long time ago, and we just didn't do a good job of working on the car during the race. It was more my fault than anything, really. I didn't give him enough information, I guess."
Earnhardt Jr. had a bumpup with Mark Martin, another in a series for the two veteran drivers.
"Personally, yeah, I don't have a problem with Mark and have so much respect for him," Earnhardt Jr. said. "But, to me, personally, there is an unwritten etiquette that when the guy is running the top even if you are clearing him or passing him – I'm coming 10 miles an hour faster off the top of the race track, you stay low. Don't knock a half-second off my lap time being a jerk about it. Stay low.
"You are going to get it in the next corner, and the position is going to be yours. Don't pull up in front of somebody when they are going to come off the corner 10 miles an hour faster.
"I didn't really mean to put him in the wall, but from the cosmetic standpoint it didn't look like it hurt his car. Probably looked like it knocked some of the right front suspension off of it, and I am sorry about that. But, you know, I felt like I was pretty frustrated at the moment before that happened, and that just kind of really sent me over the edge there.
"We just want to win really bad and felt like we should have finished better than we did today, and I was just frustrated at that point and that is just not the way that I understand it to be done. I am sure he feels a different way about it, but I think we definitely disagreed right there at that moment."
Mike Hembree is NASCAR Editor for SPEED.com and has been covering motorsports for 30 years. He is a six-time winner of the National Motorsports Press Association Writer of the Year Award.