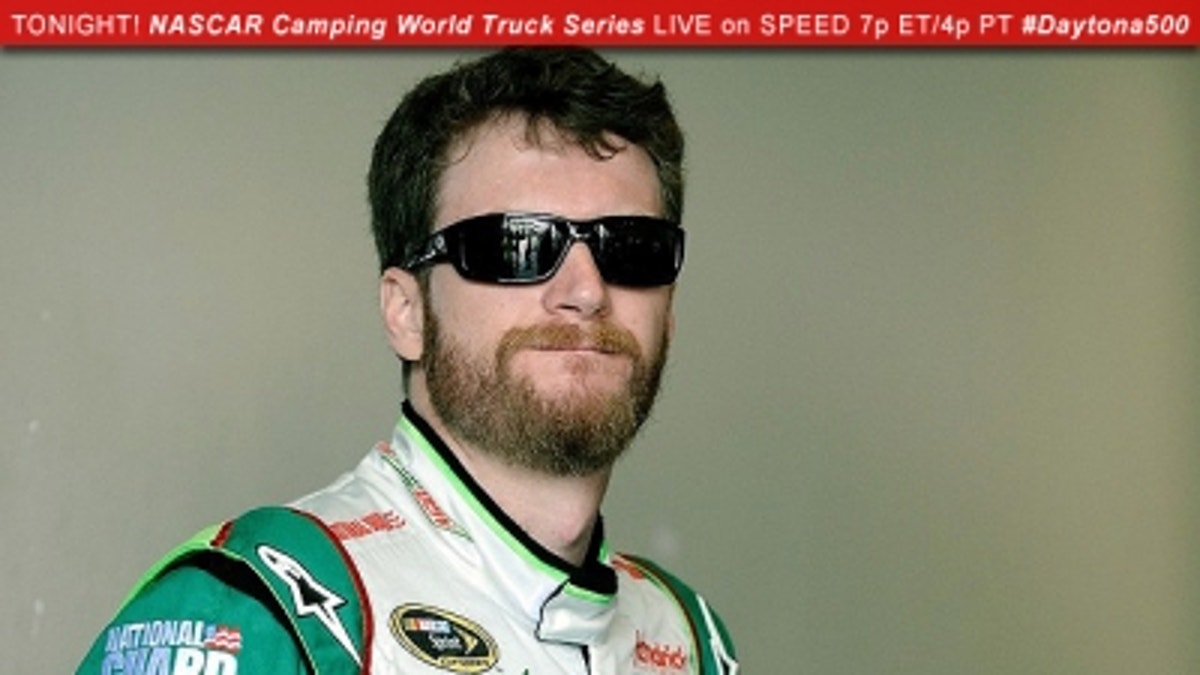 Dale Earnhardt Jr. has been to the mountaintop.
It happened in 2004 as Earnhardt Jr. underlined his legacy at NASCAR's most famous track by winning the Daytona 500, becoming part of the relatively small driver brotherhood that has been to victory lane in the most important stock car race in the world.
In part because of his family's mixed history at the track, that February day always will be at the forefront of Earnhardt Jr.'s mental memory scrapbook.
"I had no idea what winning that race would feel like until I won it," Earnhardt Jr. said. "I didn't know what to compare that to. When you win that race, it is really hard to explain. … All the things that you want out of life and all the pressures you put on yourself or you feel from other people, all the things you want to accomplish – everybody sort of has this mountain in front of them that they put in front of themselves that they want to climb.
"For a moment or for a day, you are at the top of that mountain. Nothing matters, all your wants and needs, all the problems you have, little petty things that bother you – everything goes away. You just feel like you have realized your full potential. Everything is sort of just maxed out for the day.
"Obviously, you set a lot of goals for yourself, and that is just one of the goals. But just for a moment, just for that one day, whether it is 30 minutes or an hour after you cross that finish line, you feel like it can't get any better than this. It is a pretty incredible emotion. I feel so lucky to have had that opportunity to experience it. It is such a special moment.
"Every time I see a replay of me and my crew celebrating below the flagstand, it all comes back so clearly. Every time I see that, I just think about how fortunate I feel to have won that race. Some of the greatest drivers come through this sport and don't win it. It just doesn't seem right, but only certain ones get that opportunity."
Earnhardt Jr. hopes for another opportunity.
His fans long for one.
It has been seemingly forever. Junior hasn't won a race since June 2008 at Michigan International Speedway. For those who are counting, that's a frustration streak of 129 races. Although Junior had a better season last year and finished seventh in points, the victory drought remains a painful fact.
Junior figures he has a decent shot at winning Sunday's 500, but, at the moment, he'll take a victory wherever it might appear.
"I just want to win anywhere, really," he said. "I just want to get that done so I can think about the next one. I want to get the streak over with and get back to victory lane.
"We lost a million dollars by not being in the Winner's Circle program last year for the company. They could use that money. There are just so many benefits to getting in the winner's circle – not only will it help our team and validate what me and Steve (Letarte, crew chief) have been trying to do over the last couple of years.
"It is the Daytona 500, the biggest race of the season. It would be pretty spectacular for me personally to win it. It would do so many other things that I can't list right now for the team and the company going forward. It would be awesome."
For Junior Nation, it would be incalculable.
Mike Hembree is NASCAR Editor for SPEED.com and has been covering motorsports for 30 years. He is a six-time winner of the National Motorsports Press Association Writer of the Year Award.