CUP: Dodge Nameplate Has Solid NASCAR History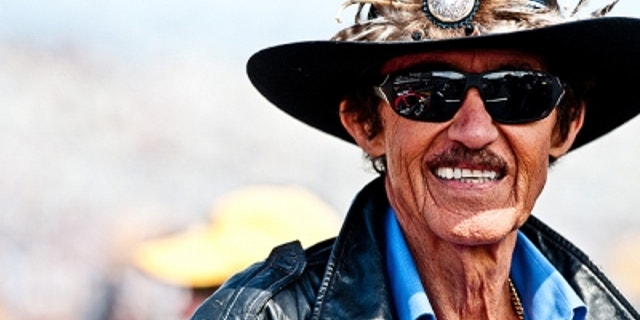 The names read like a hall of fame of stock car racing – Richard Petty, Lee Petty, David Pearson, Cotton Owens, Carl Kiekhaefer, Tim Flock, Bobby Isaac, Bill Elliott, Buck Baker, Ray Evernham, Bobby Allison, Buddy Baker.
All rode to NASCAR success – at one level or another – in Chrysler products.
The manufacturer's involvement at the top rung of stock car racing also produced one of auto racing's iconic and most memorable vehicles – the winged Dodge Daytona. In 1970, Buddy Baker became the first driver to officially break the 200-mile-per-hour mark in a sleek Daytona.
From the early days of NASCAR through its departure in 1977, Chrysler and its Dodge and Plymouth products challenged Ford and Chevrolet for the high ground in stock car racing. But the manufacturer left the increasingly expensive sport to others that season and didn't return until 2001.
Dodge's latest run in the Sprint Cup Series debuted with a splashy ad campaign and mounds of publicity in Daytona Beach, Fla., for the 2001 Daytona 500. Banners boasting of Dodge's return – in the shape of the Intrepid – covered the streets of Daytona Beach, and the presence of the Dodge nameplate in Cup fields again was one of the preseason's big stories.
Dodge announced in October 1999 that it would return to Cup, and it placed much of its future in the sport in the hands of Ray Evernham, a brilliant mechanic and crew chief who had built a stunning resume while guiding Hendrick Motorsports driver Jeff Gordon to victories and championships.
Dodge gave Evernham oversight over its entire Cup operation and established a team for him. The manufacturer enticed former Cup champion Bill Elliott, one of the sport's most popular drivers, to join Evernham.
Dodge also signed Petty Enterprises, once Chrysler's bedrock team, Bill Davis Racing, Chip Ganassi Racing and Mark Melling Racing for the 2001 season.
The 2001 return marked a revival for a brand that had been one of NASCAR's early successes.
A Dodge raced in a Cup event for the first time May 30, 1950 as Carl Wilkerson finished 25th in a 100-mile race at Canfield Motor Speedway in Ohio.
Three years later, Lee Petty gave Dodge its first Cup win in a race at West Palm Beach, FL. He dominated the 100-mile race in a Diplomat.
Chrysler changed the sport on a grand scale with the arrival of new team owner Carl Kiekhaefer in 1955. A businessman who saw the sport as the perfect marketing vehicle, Kiekhaefer brought immaculately prepared Chrysler 300s to races, outfitted his teams in crisp white uniforms (an oddity for that time) and paid his drivers – stars like Tim Flock and Buck Baker – unusually high salaries.
Chrysler played a major role as the sport changed dramatically in the 1960s, with NASCAR moving away from most of the short tracks that had hosted its early years and concentrating on new, faster superspeedways. In 1964, Chrysler attacked the new world with its powerful Hemi engine, immediately adding 20 miles per hour to the top speeds at Daytona International Speedway.
NASCAR banned the Hemi the next season, moving Chrysler to leave the sport temporarily in a flood of controversy.
Richard Petty put Plymouth back out front in a big way in 1967, winning a record 27 races, including an astonishing 10 straight.
Three seasons later, as NASCAR manufacturers jumped into the first of what would become a continuing series of aerodynamic battles, Buddy Baker posted a speed of 200.447 miles per hour in a Cotton Owens-prepared winged Dodge Daytona at Talladega Superspeedway, officially breaking the 200 mark for the first time.
Chrysler's impact in racing declined later in the 1970s, reaching a low point in 1978 when Richard Petty, who had opened the season in the aero-challenged, clunky Dodge Magnum, abandoned the car in midseason to move to Chevrolet.
NASCAR's soaring popularity in the 1990s brought Dodge back to the fold as company executives announced in an Oct. 14, 1999 press conference in New York City that the car builder would return to Cup for 2001. Its prototype Intrepid racer was unveiled Jan. 11, 2000 at the North American International Auto Show in Detroit.
The new Intrepids won races, but the Dodge effort did not reach the competitive level that the modern sport required for ultimate success. General Motors and Ford teams continued to dominate championship runs.
Although Dodge won 55 Cup races beginning with its 2001 return, it could not duplicate its earlier power, which had resulted in Cup championships for Lee Petty (1954 and 1959), Tim Flock (1955), Buck Baker (1956), Richard Petty (1964, 1967, 1971, 1972, 1974, 1975) and Bobby Isaac (1970).
Mike Hembree is NASCAR Editor for SPEED.com and has been covering motorsports for 30 years. He is a six-time winner of the National Motorsports Press Association Writer of the Year Award.