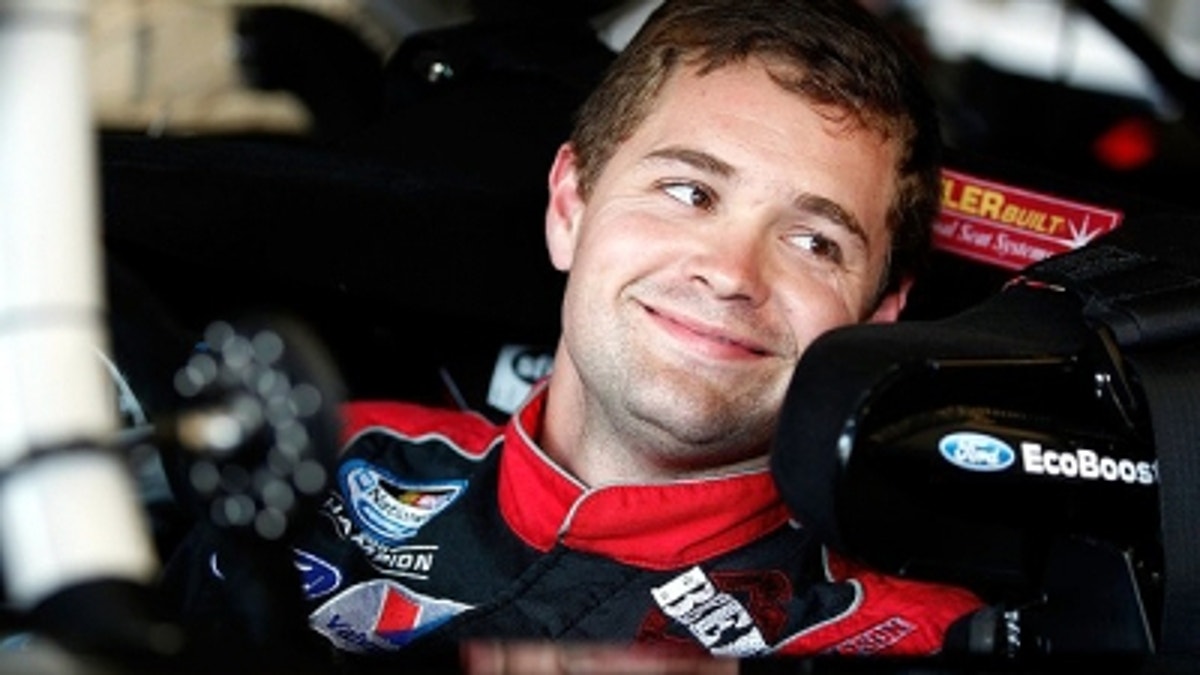 The shock factor still hasn't fully subsided at Roush Fenway Racing.
The announcement this week of Matt Kenseth's pending departure and the elevation of Nationwide Series ace Ricky Stenhouse Jr. to Kenseth's ride still has NASCAR garages bubbling with conversation.
Kenseth, 40, figured to be a Roush lifer. And, with Carl Edwards and Greg Biffle set in their driver slots, there appeared to be no in-house place for Stenhouse, a driver clearly ready for Sprint Cup, to advance.
That all changed in a heartbeat as Kenseth stunned virtually everyone by deciding to move on (almost certainly into the No. 20 Toyotas at Joe Gibbs Racing) for next season. Roush immediately filled the opening with Stenhouse's name.
"It was like I won a race again with people texting me and things like that," said Stenhouse, likely the happiest guy in the sport this weekend at Kentucky Speedway. "It is a great opportunity. I was kind of shocked when I heard the news. I thought for sure that we would be a fourth car and definitely didn't see Matt going anywhere, but you have to take advantage of each situation that you are in, and we have to go into next year ready to go and learn as much as we can and try to finish this year off on a strong note.
"We came in here this year wanting to win the 2012 Nationwide championship, and we want to stay focused on that. This week will be the toughest week getting all the questions about next year to stay focused on the race."
The 2013 assignment fell into Stenhouse's lap last week after Kenseth's unexpected decision.
"I just got the call Thursday that said we were going to run and Matt was not coming back," Stenhouse said. "I have no idea how it went down. I just got a phone call and never would have expected that."
Stenhouse said his expectations prior to the Kenseth decision included racing in Cup next season in a fourth Roush Fenway car. The move into the Kenseth car could impact expectations on his first-season performance.
"I think the expectations are high anyway," he said. "Being with an organization like Roush Fenway Racing who have been winning for 25 years, I don't think a [car] number really decides how much pressure there is. I put a lot of pressure on myself each week, and being in equipment that can win and run up front, there is going to be a lot of pressure. I think I am going to put a lot of pressure on myself more than anybody."
Kenseth finds himself in a position that is among the sport's strangest – a lame duck leading the Cup point race.
Still, everything made sense, he said.
"I had a deal that popped up that really, that really interested me," he said. "I had been at Roush Fenway for a real long time and had been in the same system. It's worked great. I've had really competitive cars, but had another winning opportunity come up.
"I thought at this point in my career, the way the timing worked out and everything, if I was ever going to make a move it was probably time to try that. At the same time, they had a chance to move Ricky up to Cup, and they had been looking to try to find a way to do that probably since last year. That gave them that same opportunity to move up and do that."
Mike Hembree is NASCAR Editor for SPEED.com and has been covering motorsports for 30 years. He is a six-time winner of the National Motorsports Press Association Writer of the Year Award.