CUP: BREAKING - Office Depot Out At SHR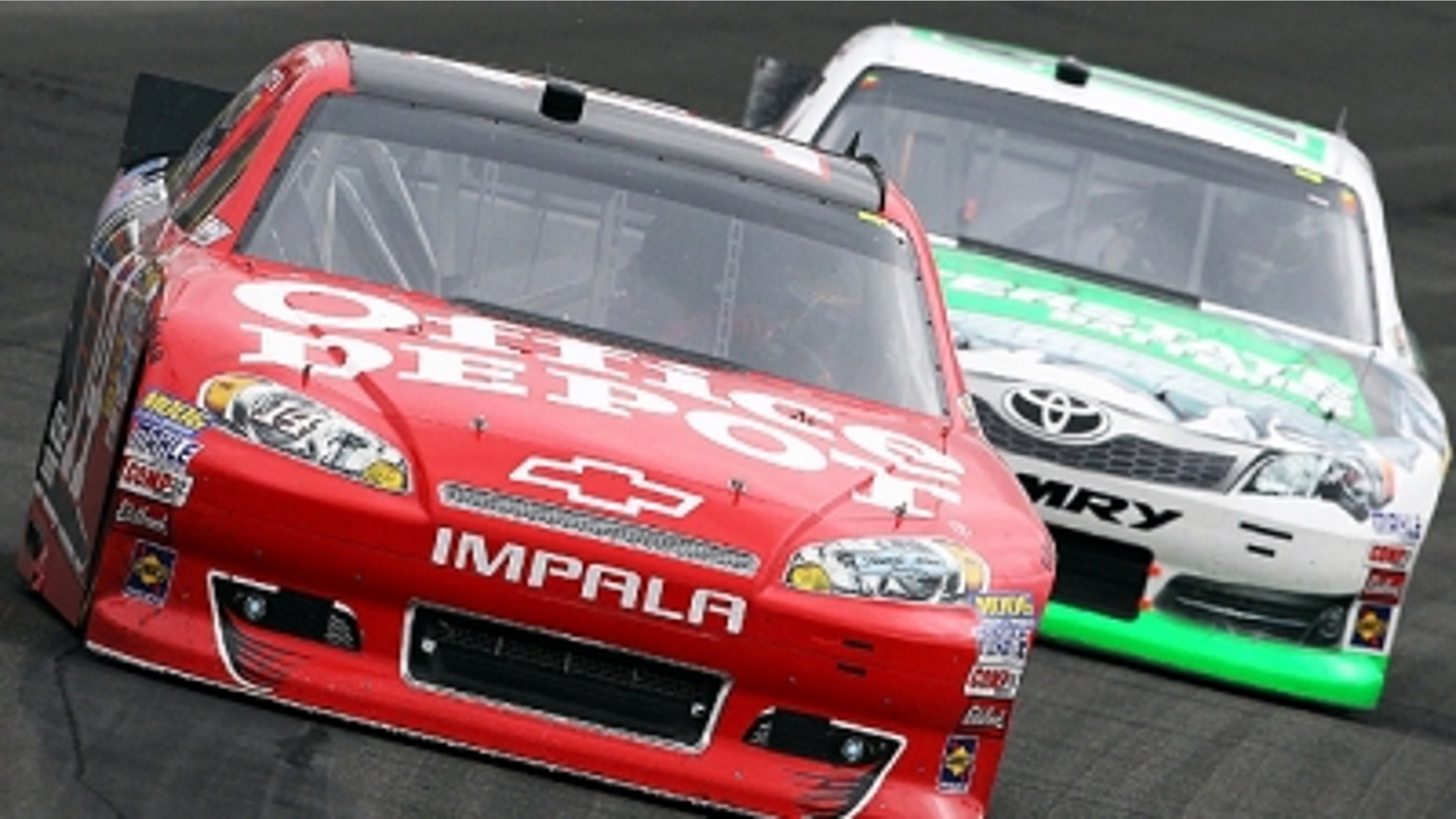 Stewart-Haas Racing officials confirmed Sunday afternoon that Office Depot will not return as Tony Stewart's co-primary sponsor next year.
Office Depot has been one of the primary sponsors of the No. 14 SHR Chevrolet since the team was formed in 2009. It was Stewart's primary sponsor for 22 races this year and a major associate sponsor for the remainder of the NASCAR Sprint Cup schedule.
"Office Depot has notified SHR that they will not be renewing as the primary sponsor of the No. 14 team," team spokesman Mike Arning said Sunday at Atlanta Motor Speedway. "However, SHR is in continued discussions with Office Depot regarding possible future roles the company could have with the team."
"The decision to significantly curtail our relationship with Stewart-Haas Racing was very difficult and one that we did not take lightly. However, the changing business landscape warrants a realignment of priorities and resources," said Mindy Kramer, Senior Director of Communications for Office Depot, in a statement released by the sponsor.
"That being said, Tony Stewart has been an exceptional ambassador for our brand, and he has gone above and beyond in everything that he has done for our company," Kramer said. "Being a part of his legendary 2011 championship run was a moment of tremendous pride for everyone at Office Depot.
"Regardless of what kind of role we'll have with Tony and SHR, our support for them will not change. The Office Depot family will always be with Smoke, cheering him on to many more championships."
Mobil 1, Stewart's primary sponsor for the remaining 14 races, is under contract and will return in 2013.
Stewart told SPEED.com last week that he hopes to field three full-time SHR Sprint Cup teams next season, but he's still looking for more sponsorship for Ryan Newman's No. 39 Chevy, which is losing the U.S. Army as one of his primary sponsors.
"I wish I could tell you I had three new sponsors that I wanted to tell you about, but I don't yet," Stewart said in an exclusive interview with SPEED.com. "I'm praying that I can (field three cars next year). I'm doing everything I can to do that, I know that."
"When a brand partners with Stewart and the No. 14 team, they also get access to Ryan Newman and Danica Patrick, as well as a presence at Eldora Speedway and primary sponsorship on the Sprint Cars and dirt Late Models that Stewart runs for fun," said SHR spokesman Arning. "Stewart has won nine of these kinds of races so far this year, including two in the elite World of Outlaws Sprint Car Series. He also won Denny Hamlin's Late Model charity race at Richmond in April."
Tom Jensen is the Editor in Chief of SPEED.com, Senior NASCAR Editor at RACER and a contributing Editor for TruckSeries.com. You can follow him online at twitter.com/tomjensen100.