CUP: Barreling Around Bristol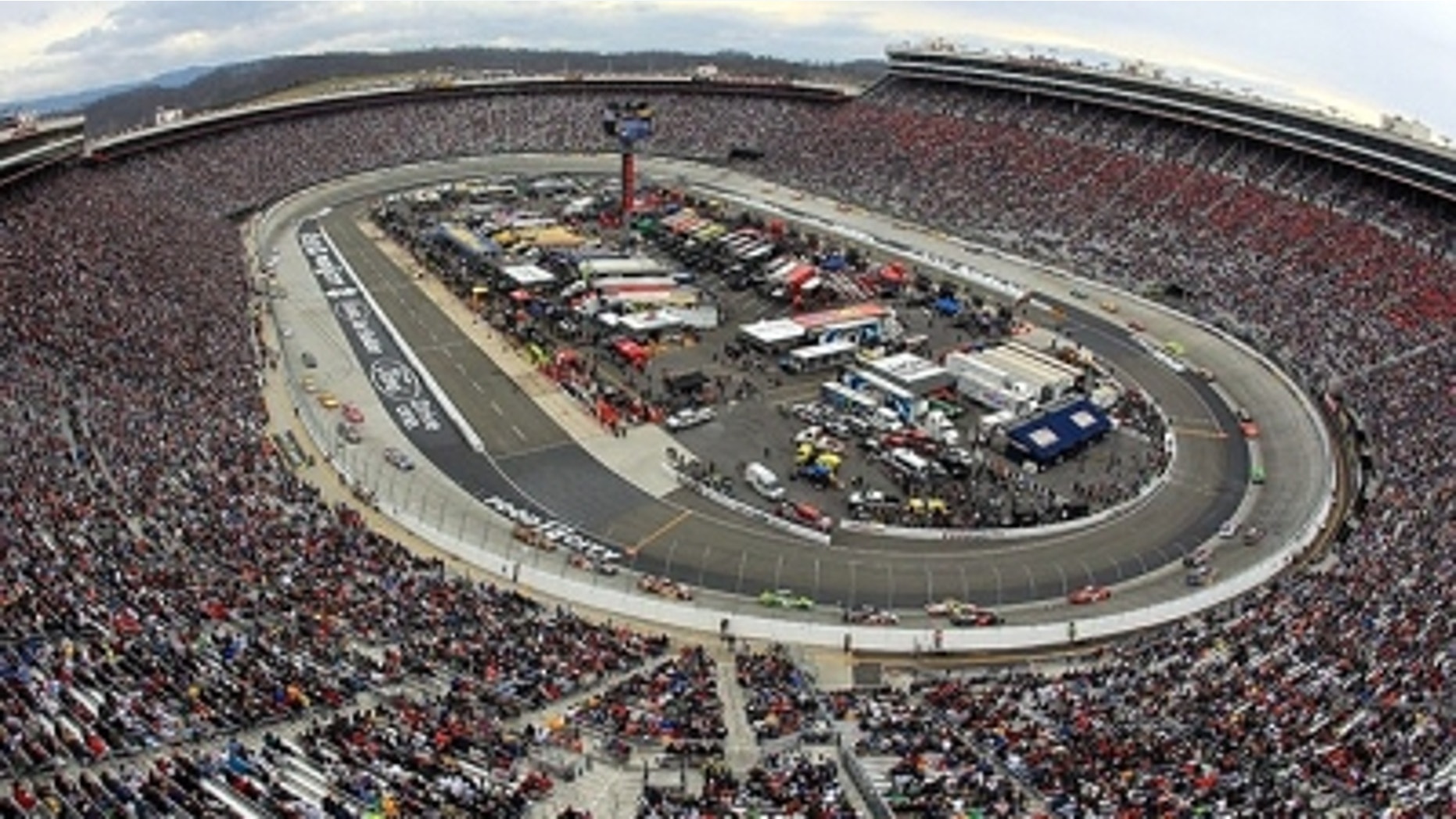 On March 21, 2003, Ryan Newman – the Rocketman, appropriately – did something remarkable at Bristol Motor Speedway.
Driving in qualifying on the half-mile track, one with some of the steepest banking in auto racing, Newman clicked off a lap in astonishing time – 14.908 seconds. That run established a track qualifying record that still stands.
How fast is that 14.9 seconds? For comparison's sake, the track record at Martinsville Speedway – a state but a universe away – is 19.306 seconds, practically an eternity longer than it takes drivers to whip around the Bristol bowl.
A Bristol lap is over almost as soon as it starts. Even after the track's rather dramatic transformation a few years back, the speed gets the attention of drivers at BMS.
The racing, Carl Edwards said, is like "fighter jets in a gymnasium," a comparison others have made over the years.
It's a style of fast, close racing that is unique to Sprint Cup racing.
"The track is different there after they reconfigured it … , so it's one that is always a challenge," said Matt Kenseth, twice a winner at Bristol.
"You need to be ready for it because it's a real fast track, and things happen in a big hurry. I'm looking forward to going there.
"We haven't done spectacular since they reconfigured it (in 2007), but I think we had pretty decent runs there last year, so I'm looking forward to getting there. I always look forward to going there. It's one of the most fun races of the year."
Kyle Busch is one of the drivers who figured out the idiosyncrasies of Bristol quickly.
Busch has won three of the past four races at BMS.
"I like going to Bristol – it's always fun," Busch said. "What set in there to allow me to run as well as I do? I've got no idea. It just kind of clicked. I think I missed a little bit of some of that stuff last fall – just not having the car set up right and trying too many different things that we're not quite used to.
"We ventured from the path a little bit, and it seems like when you can get a good setup somewhere you ought to stick with it and try to just fine-tune on it a little bit instead of saying, 'This isn't working this time, or it's not working on this tire.'
"The track most of the time will influence how your setup should be, not the tire."
The 2007 reconfiguration of the track continues to promote debate. The slight widening of the turns gave drivers a little more room to race side by side but also eliminated some of the tight racing – and resulting crashing – that was standard at BMS.
"I like the track the way it is now," Tony Stewart said. "I know there has been a lot of debate on whether it is better or whether it was better the old way. I like it because we at least get to use the whole race track now, and we don't have to just sit there and drive through each other to pass.
"You actually get to race guys now. I enjoy that side of it. I think it is a lot more fun. Sometimes, because it is more fun doesn't mean that you're successful at it. That's what makes it challenging."
Mike Hembree is NASCAR Editor for SPEED.com and has been covering motorsports for 30 years. He is a six-time winner of the National Motorsports Press Association Writer of the Year Award.