CUP: Another Bad Plate Race For Johnson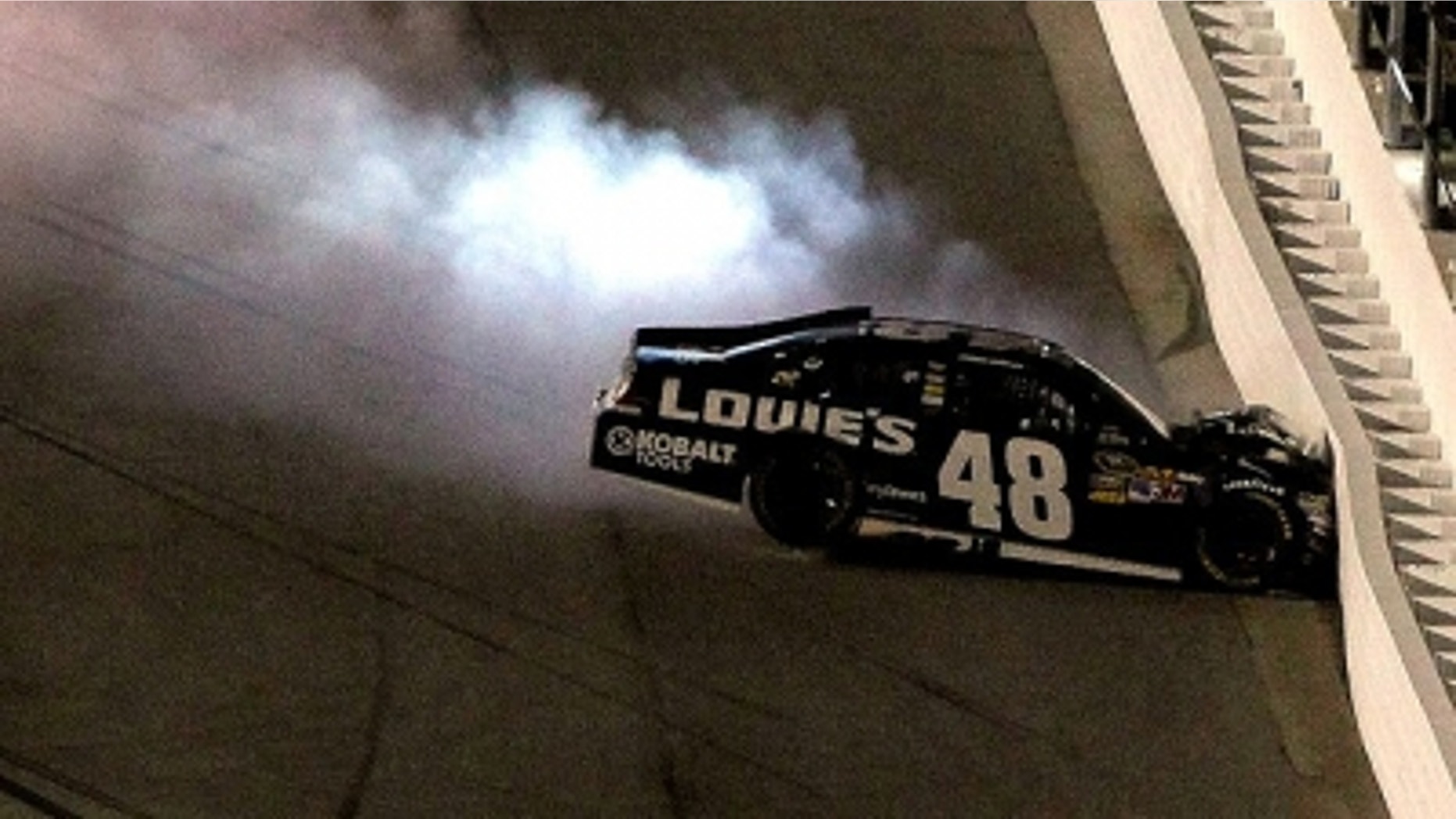 Restrictor-plate racing hasn't agreed with Jimmie Johnson this year, and Saturday night's Coke Zero 400 at Daytona International Speedway was no exception.
The five-time NASCAR Sprint Cup champion finished 36th at Daytona after being turned and driven into the wall on Lap 124 by Martin Truex Jr. when he was preparing to pit. In the three plate races run so far this season, Johnson's average finish is 37.667. He was wrecked by Elliott Sadler on Lap 2 of the Daytona 500, lost an engine at Talladega Superspeedway and now got crashed out again.
"My plate record is not looking too good this year," Johnson said. "I hope to get all this bad luck out of the way so that when we come back in the Chase, we can have a good finish. But it's plate racing. I show up every time and know what can happen. Unfortunately, it does usually happen to me."
Since winning the Daytona 500 in 2006, Johnson's record at the 2.5-mile Florida track has been abysmal: In his last 10 points races there, his average finish in 26.4.
Saturday night, he was simply in the wrong place at the wrong time.
"We were all getting ready to pit so I was waving my hand out the window down the backstretch through (Turns) 3 and 4," Johnson said. "And as soon as I let off the gas to come to pit road, someone got into the back of me. I don't know if they didn't see my hand waving or what really went on, but I was just trying to get slowed down to come onto pit road and I got hit from behind. I went down on the inside wall. As I was spinning, I could see a lot of other cars were collected, too."
Johnson said the rules package at Daytona this time made passing difficult, so drivers were very aggressive about trying to pick up spots on pit road.
"Right now it's the only place to pass, especially today," Johnson said of pit road. "The cars were on the edge of overheating. There wasn't a lot of energy in the pack due to the limitations with the cooling of the car, so you couldn't get in there and bump-draft someone or push them and make a pass happen. And we kind of rode single file. Your lane would move; your lane would fall back, and you just kind of sat there until you got to pit lane and could try and get all you could on pit road."
Tom Jensen is the Editor in Chief of SPEED.com, Senior NASCAR Editor at RACER and a contributing Editor for TruckSeries.com. You can follow him online at twitter.com/tomjensen100.