Cris 'Cyborg' calls out Ronda Rousey for super fight at 140 pounds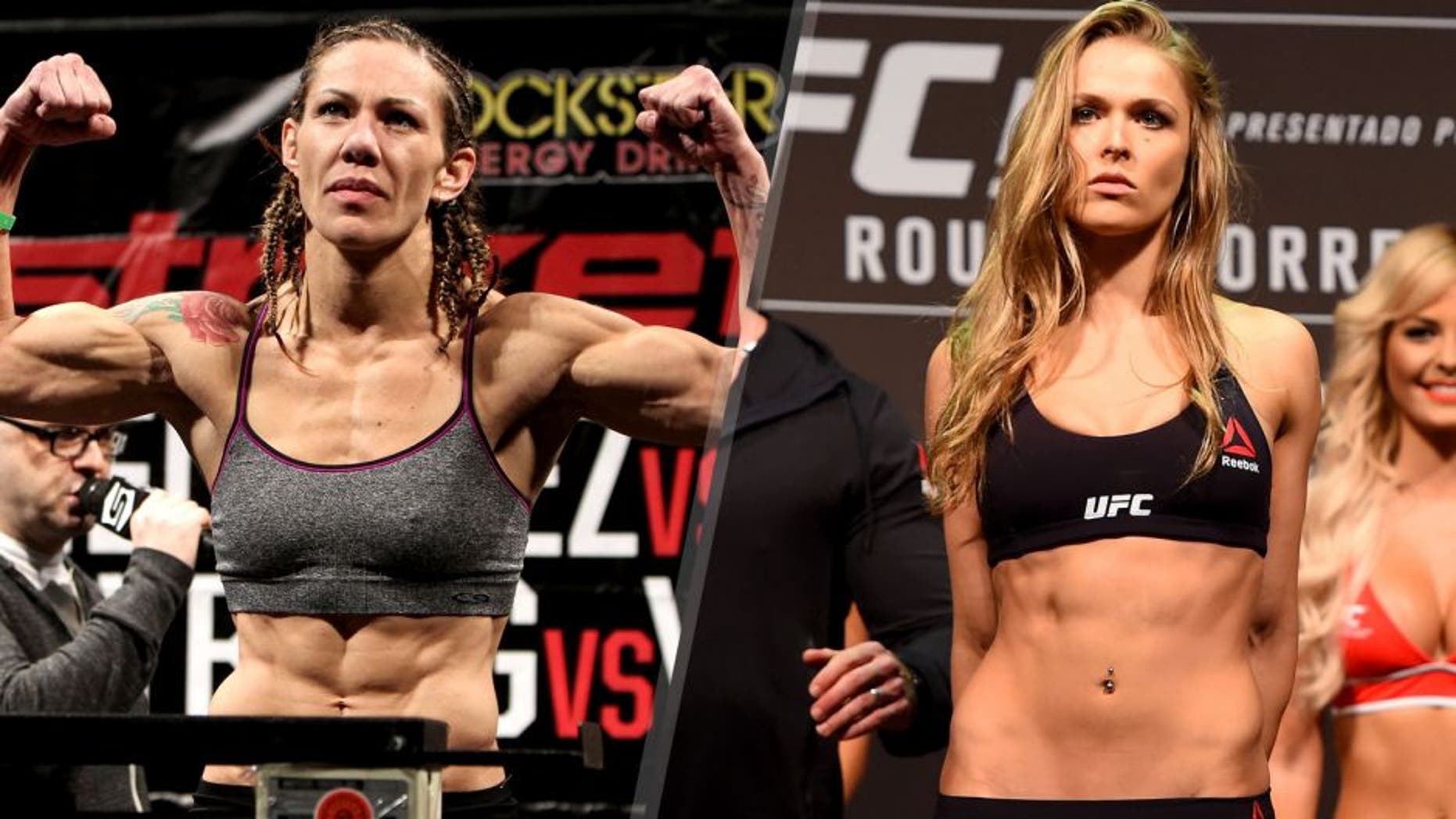 Cris "Cyborg" Justino has been calling out Ronda Rousey for years. And now that Rousey no longer is champion, the Brazilian knockout artist is once again asking for the fight at a catch weight at 140 pounds.
The sticking point to putting together a fight between "Cyborg" and Rousey for years was the weight class.
Rousey was the champion in the bantamweight division in the UFC at 135 pounds and she said numerous times that if "Cyborg" wanted to face her, she needed to cut down to make the division where she was competing.
Now that Rousey is no longer champion, "Cyborg" is taking this as a golden opportunity to call her out once again, except the title belt no longer prevents her from going up to 140 pounds to meet in the middle.
The call-out on Twitter comes just a day after Rousey appeared in New York City during the bill signing that made MMA legal in the state.
Rousey has expressed interest in fighting on the inaugural card in New York on Nov. 12 at Madison Square Garden.
"Cyborg" is actually set to make her UFC debut in May when she faces Leslie Smith in a catch weight bout at UFC 198 in Brazil.
If she gets past Smith, a showdown with Rousey at Madison Square Garden would certainly be a monstrous fight if the two fighters could agree to meet at 140 pounds.
"Cyborg" is already cutting a tremendous amount of weight to get down to 140 pounds, but it sounds like she's happy to go there again to finally get her hands on Rousey inside the Octagon.