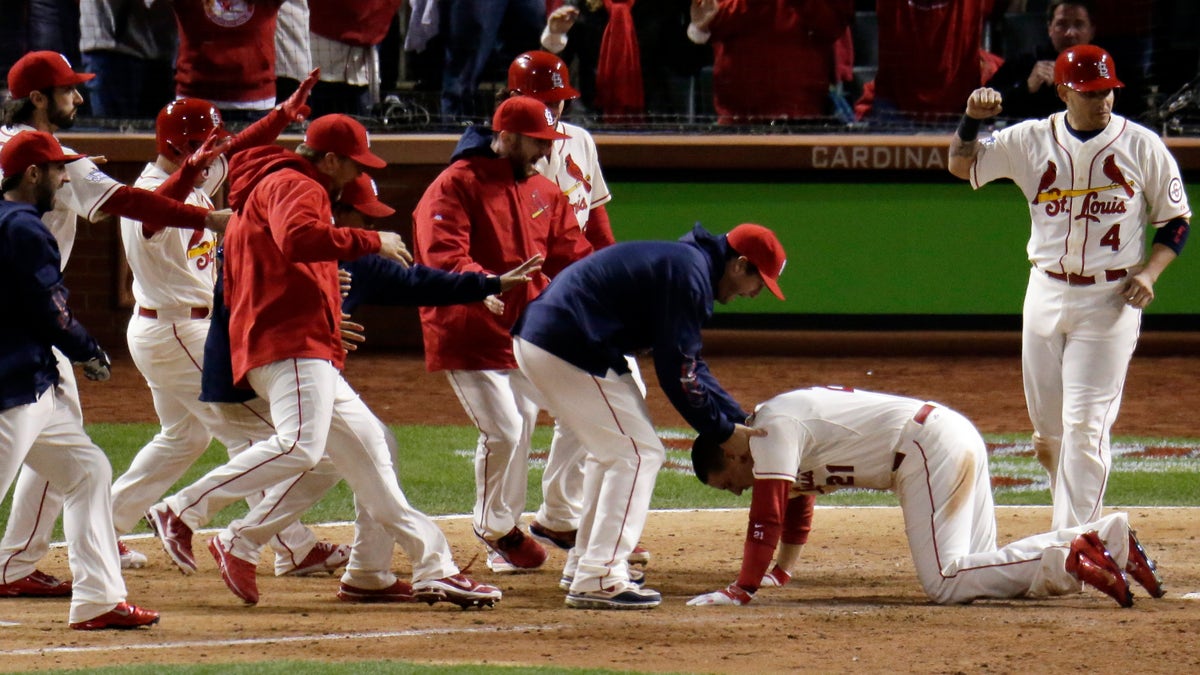 ST. LOUIS – Allen Craig was sore a day after his base-running adventure to end Game 3 of the World Series, but the Cardinals expect him to be available.
Manager Mike Matheny said Sunday that X-rays showed no additional injury.
Craig played DH the first two games, his first action since a sprained ligament in his left foot on Sept. 4.
The Cardinals had one lineup wrinkle for Game 4 Sunday night, with Daniel Descalso starting at shortstop in place of Pete Kozma. Descalso has plenty of starting experience in the middle infield.