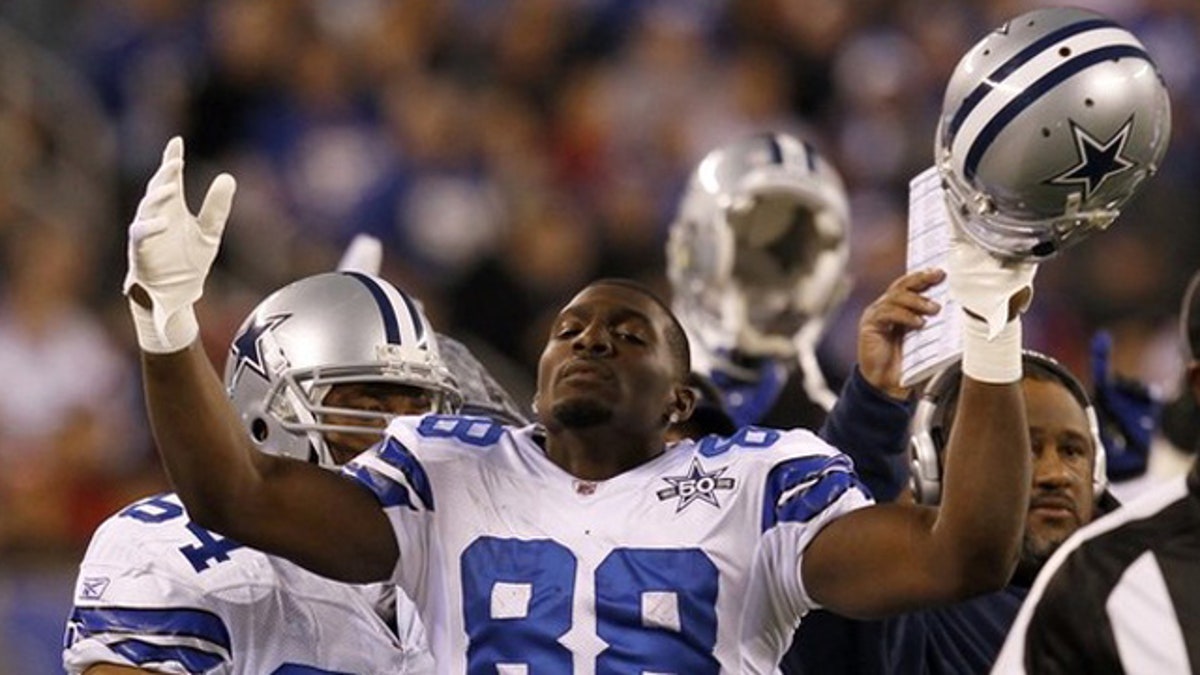 Dallas authorities threw a flag on a Cowboys wide receiver for wearing his pants too low, MyFoxDFW.com reports.
Dallas Cowboys wide receiver Dez Bryant was issued a criminal trespass warning for exposing his underwear and buttocks to patrons at the NorthPark center Saturday night.
Off-duty officers reportedly asked Bryant and his friends to pull up their pants, but the NFL player responded with profanity, according to the website.
"What the [expletive] are you stopping me, like I stole something," Bryant was quoted as saying, according to WFAA.com.
Dallas police issued a statement saying: "The outcome could have been avoided if the parties involved had simply complied with instructions given by the involved officers."
Police tell MyFoxDFW.com that Bryant's "representative" showed up and persuaded the young receiver.
Bryant told ESPN.com that it was a misunderstanding.
"It really wasn't me in the wrong," he told the website.
This wasn't the first incident at the mall Bryant has been involved in. There was a "major disturbance" at a restaurant involving a woman, a parking violation and cutting in line at a store, according to WFAA.com.
The Dallas Cowboys have not commented on the incident.
Click here for more about the Cowboys wide receiver from MyFoxDFW.com.