Could Ole Miss LT Laremy Tunsil soon be making his return to the field?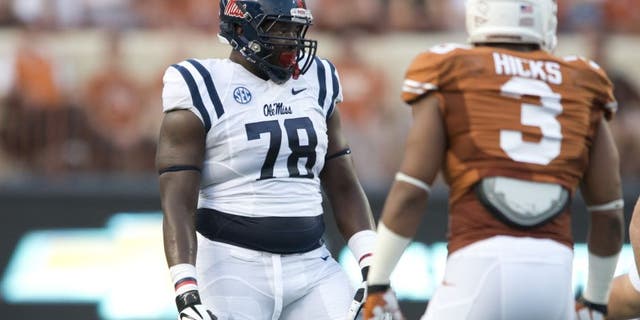 NEWYou can now listen to Fox News articles!
Following a tough 38-10 loss at Florida, in a game that featured four sacks on quarterback Chad Kelly, Ole Miss may soon be aided by the return of its best offensive lineman Laremy Tunsil. Tunsil has been held out of every game this season by Ole Miss after concerns regarding his eligibility arose during the offseason.
According to reports, the Rebels may be preparing to update Tunsil's status once they hear from the NCAA:
The school quickly clarified the report, but it does appear an answer on Tunsil's eligibility may come soon:
The junior left tackle came to Ole Miss as a five-star recruit and has done nothing to disappoint the expectations that come with such a touted prospect. Tunsil is projected as a likely top ten selection in the 2016 NFL Draft, if he were to leave school early and declare himself for the draft.
MORE NEWS: Want stories delivered to you? Sign up for our College Football newsletters.