Could Dontari Poe actually suit up for the Chiefs this week?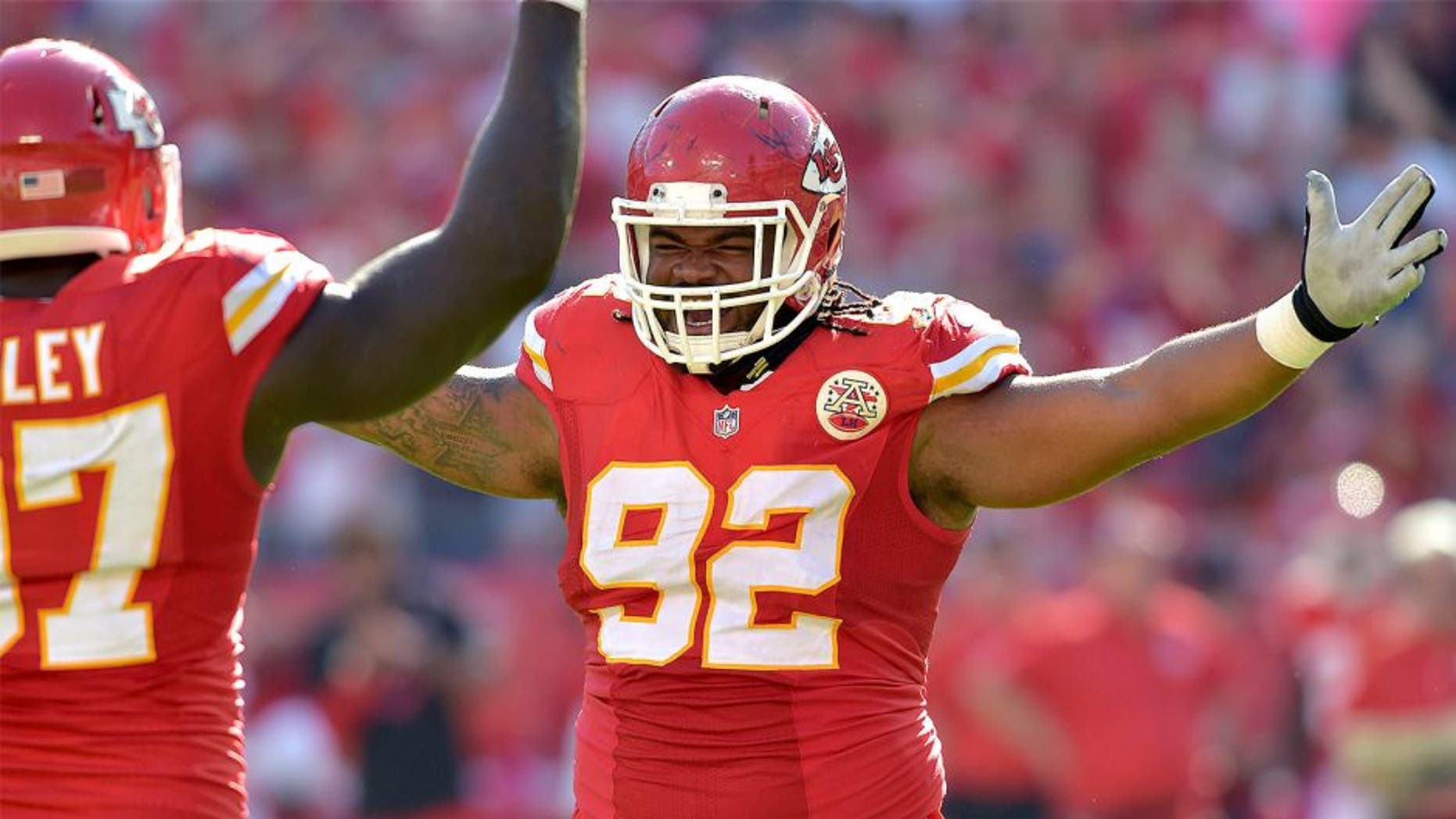 Dontari Poe was a little lighter on his feet when he returned to Chiefs practice.
"That's because I was sitting down for a month, and I didn't want to be eating and come back at 400 pounds," Poe told Terez A. Paylor of the Kansas City Star. "I just decided to put it in my head to eat right.... to just kind of eat right, take care of your body more."
Poe's return could whip the Chiefs defense into shape, too. The hosting Houston Texans plan on pounding the rock in Week 1; without Poe, it'll be up to a rotation of reserves to slow them.
"I was smiling big (when Poe returned)," inside linebacker Derrick Johnson said. "And he told me he was down to like 330, 335 (pounds). I said, 'Man, you've got to get back up to 345 (pounds), man, take some blockers on for me.'"Poe is in good shape; "football shape" is another beast. And keep in mind: the 25-year-old is only in his first week back from a herniated disk.
By all accounts, he's feeling well. And that's a great sign for an already-stacked Chiefs defense.
"No idea. I'm taking it day by day," Poe said. "I feel like they did a great job of bringing me back."