Corbin further bolsters case for D-backs rotation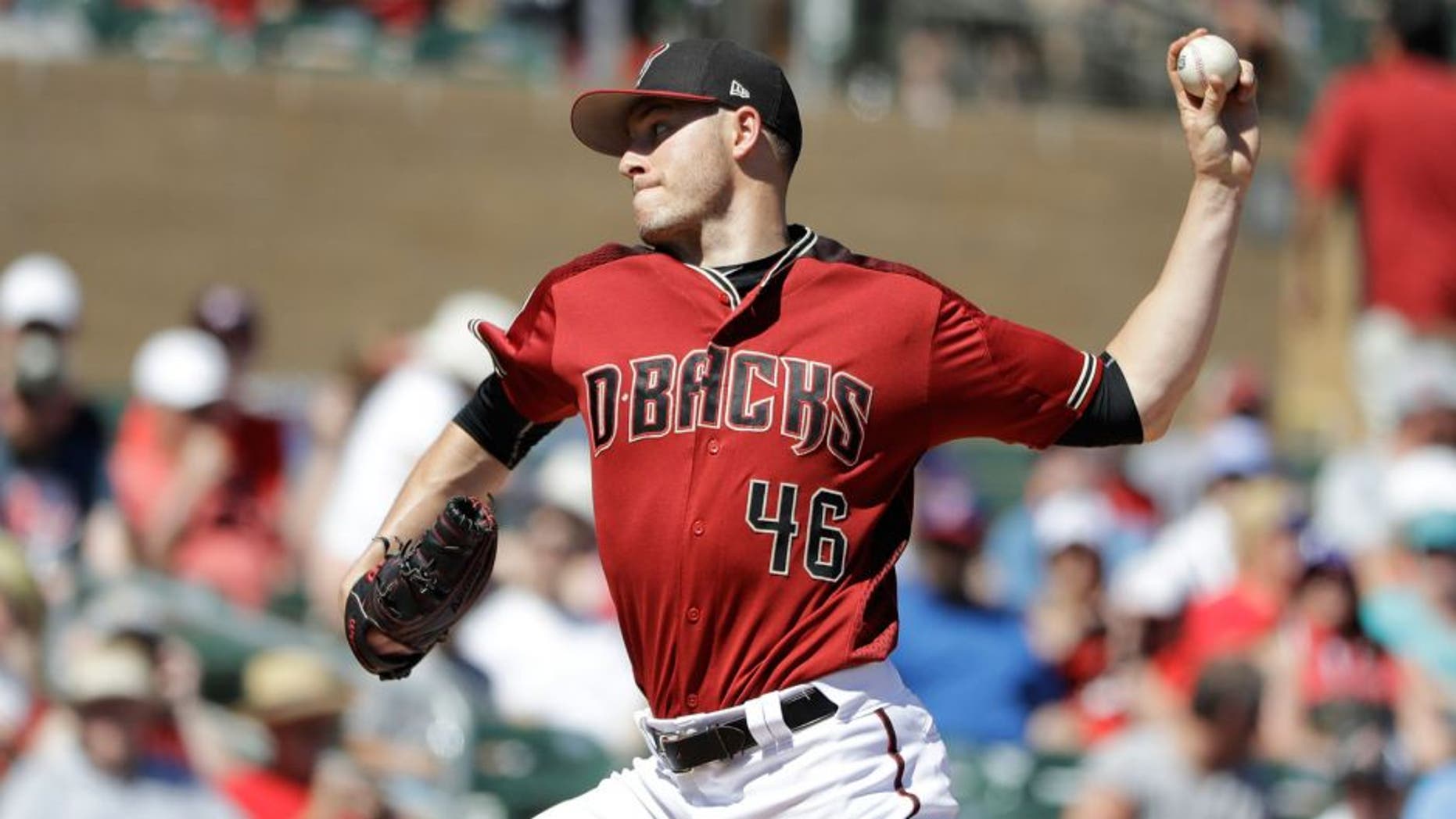 GOODYEAR, Ariz. -- When Patrick Corbin pulled into the Goodyear Ballpark players parking lot Sunday he immediately recognized it.
He vividly remembered pulling out of there three years earlier and making the drive home with an ice bag wrapped around his left elbow. It was the last time he pitched that year and the day that in many ways put Cobrin on a path to competing for a rotation spot this spring.
March 15, 2014, was the day Corbin blew out his elbow, necessitating Tommy John surgery.
Corbin missed all of the 2014 season and most of 2015. He wasn't the same pitcher last year, his first full season post-surgery, and eventually ended up in the bullpen -- which meant he had to battle for a rotation spot this spring.
"It's good to come here again and feel strong and healthy," Corbin said after he further bolstered his case with five strong innings in an eventual 4-4 tie with Indians.
Corbin gave up two runs on four hits and struck out three. He threw 11 pitches in the bullpen after his exit to get up to 75 for the day.
Between the end of his last start and early Sunday, he retired 23 of 24 opposing hitters before the Indians put together a two-run inning in the fourth.
"I feel great. I feel ready to go," he said. "If the next one was the regular season, I'd be ready."
First, manager Torey Lovullo must name Corbin to the rotation. So far, only Zack Greinke is in.
"Right now, we're going to hold off on doing any of that," Lovullo said before the game. "But he's done exactly what we'd hoped all the guys would do. He's been outstanding with his preparation, following the process and now the execution."
Said Corbin: "Whenever he does is fine. I'm just going to throw my bullpen in two days and be ready to go. I'm confident in everything I've done to this point. The ball is coming out better. It's natural."
Corbin has given up seven earned runs and struck out 17 in 18 1/3 innings this spring.