Confident Packers WR Adams 'plans on playing a long time'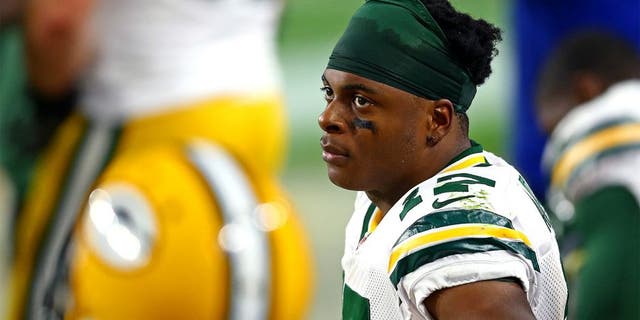 NEWYou can now listen to Fox News articles!
Green Bay Packers wide receiver Davante Adams suffered through a little bit of a sophomore slump in 2015, but he's not letting that get him down.
Adams missed three games during the regular season with an ankle injury and sat out of Green Bay's Divisional round matchup with the Arizona Cardinals due to a knee injury. He sees those injuries as a couple road bumps on the way to a long NFL career.
Via Ryan Wood of PackersNews.com:
Adams, a second-round draft pick in 2014, had a promising rookie year with 38 receptions for 446 yards and three touchdowns. Although he caught 12 more passes in 2015, the Fresno State product averaged fewer than 10 yards per reception and only scored once. He finished the season as the Packers' fourth leading pass-catcher behind fellow wide receivers James Jones and Randall Cobb, as well as tight end Richard Rodgers.
Drops were a major problem for Adams during is second season. Pro Football Focus marked him down for 10 drops, according to PackersNews.com. The 6-foot-1, 215-pound receiver needs to display more reliable hands for quarterback Aaron Rodgers to treat him as one of his top targets.
Adams' confidence might be the result of a brief stretch of strong play to end the season. He caught eight passes for 102 yards and a touchdown in the regular-season finale and the Wild Card round of the playoffs combined.
If Adams can build on his late-season success, he may have the long and productive career he envisions after all.