Concussion spotter couldn't pull Crosby for hitting boards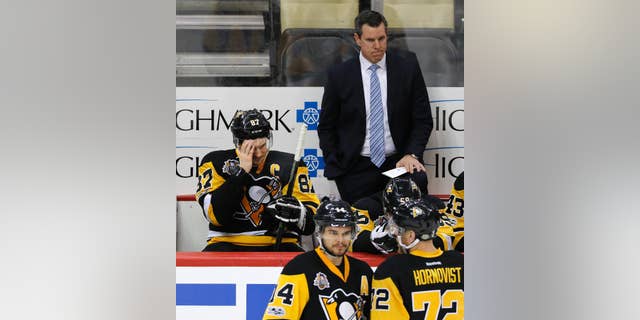 An NHL concussion spotter did not find Sidney Crosby's headfirst slide into the boards as a valid reason to remove him from the Pittsburgh Penguins' Game 6 against the Washington Capitals.
Deputy Commissioner Bill Daly said the centralized concussion spotter made the determination that the play did not meet the concussion protocol criteria for mandatory removal from play. The protocol says a player must be removed if a spotter sees symptoms after taking a blow to his head or upper torso from another player's shoulder, his head hitting the ice or taking a punch to the head.
Daly says the current criteria without boards aren't random but based on a study that determined what events on the ice were "more likely indicators or predictors of (a) concussion."
Crosby slid into the boards exactly one week after he was knocked out of Game 3 by a blow the head from the Capitals' Matt Niskanen. He missed Game 4 with a concussion.
___
More AP NHL: apnews.com/tag/NHLhockey