Colts TE Allen hopes to play Week 3 after injuring ankle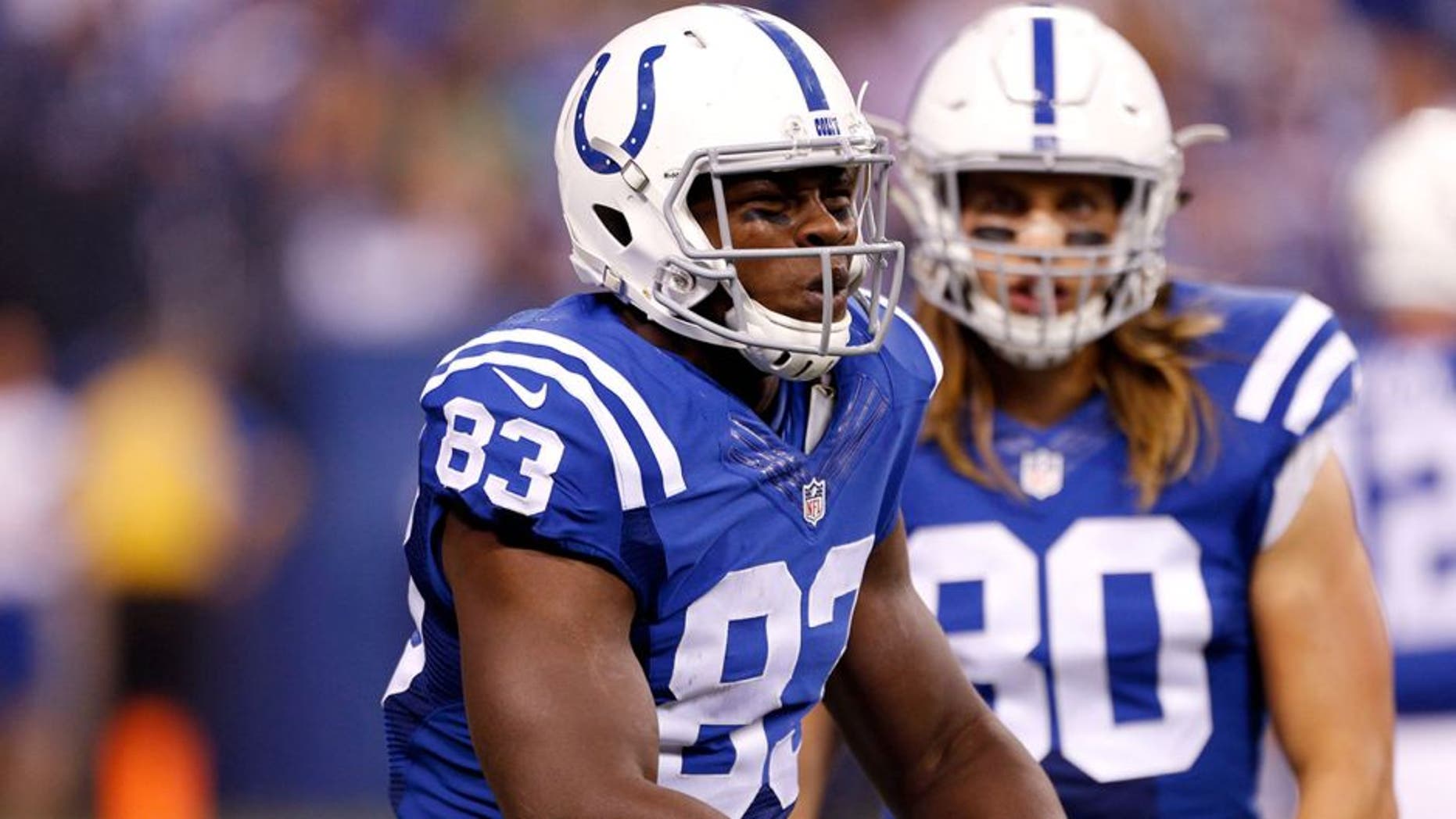 Indianapolis Colts tight end Dwayne Allen, who injured his ankle in the team's Monday night loss to the New York Jets, said Tuesday he's hopeful he'll be healthy enough to play against Tennessee Titans this week.
"I'm very optimistic about being there this weekend," Allen said, per the Indianapolis Star.
The fourth-year tight end left the Colts' 20-7 loss to the Jets in the second quarter and did not return.
"I didn't feel I'd be able to help the team," Allen said of his decision to sit out the second half.
Colts head coach Chuck Pagano said Allen is considered day to day. The 6-foot-3, 265-pound tight end has three catches for 17 yards and a touchdown this season.
In other injury news, Pagano said cornerback Vontae Davis, who left the game against the Jets after suffering a concussion, could be back at practice later in the week.
(h/t Indianapolis Star)