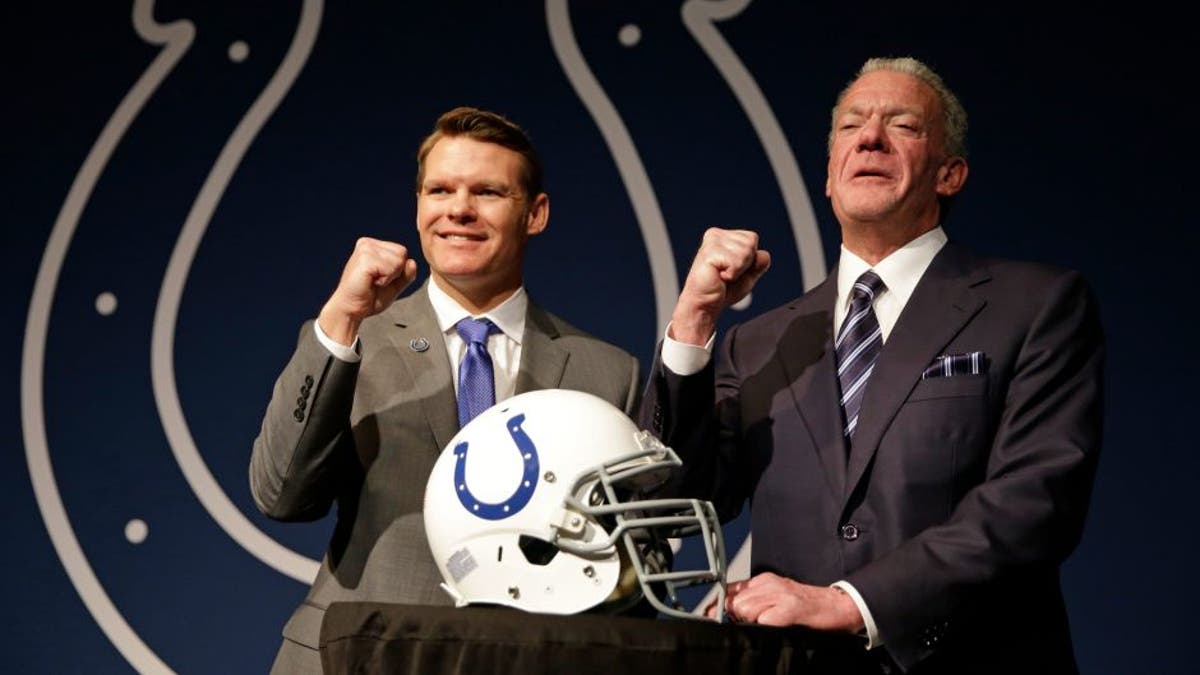 Indianapolis Colts owner Jim Irsay definitely doesn't have buyer's remorse regarding his new general manager. Irsay gushed over his new hire, Chris Ballard, during an introductory news conference Monday.
"I was thinking about this and I think I can say it with some expertise and some wisdom is that I really feel, to me, Chris is the best candidate for general manager that has come about so far in the 21st century," Irsay said, via the Associated Press. "That's how impressed we were with him. His energy, his experience, his vision."
The Colts better hope Irsay is right about Ballard, who replaces former Colts GM Ryan Grigson. Indianapolis is coming off its second consecutive 8-8 season after making the playoffs each of the previous three years.
Getting Andrew Luck some help on the offensive line will likely be one of Ballard's top priorities. Luck was sacked 41 times last season, the second time in his career he has been sacked that many times.