Colleges in hot pursuit of graduate transfer Zach Allen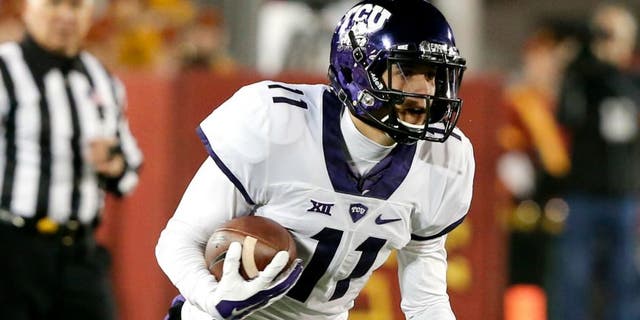 Unlike most graduate transfer QBs that are looking for a new school, Zach Allen doesn't have much college game tape to show coaches. His college passing stats at TCU: 2-for-2 for 17 yards. That action came during the 2014 season in one game against Texas Tech.
He was well-thought of as a high school prospect but that was a long time ago. He originally had been committed to Syracuse but that was until former SU head coach Doug Marrone left for the NFL. Allen, a graduate transfer, is back going through the recruiting process.
"I'm open to look all over the country," he said. "I'm just looking for a place that is willing to take a chance on someone."
Since the news broke Thursday that the QB who has two years of eligibility remaining, was available, Allen says his phone has been blowing up. He's already received a few FBS and FCS offers, but didn't want to name them just yet. He's also putting together a tape of his passing skills that'll be of him mostly throwing routes on air to receivers that he hopes will be ready to show college coaches by Tuesday.
"I know I don't have much of a resume, so I hope (the tape) will help sell me," Allen told FOX Sports Friday.
The 6-3, 210-pound Allen appeared in all 13 games last season for the Horned Frogs but that was as the team's holder on kicks and a back-up wide receiver. He caught one pass for eight yards. He said he switched to wideout because he's "a very competitive person, and I thought I could help the team out."
Unfortunately for Allen, he was hampered for much of 2015 due to a sports hernia.
Allen last played extensively as a quarterback when he was a high school senior in Texas in 2012. He passed for 2,175 yards and 24 touchdowns while rushing for 941 yards and nine scores despite playing just nine games due to injury. He chose TCU over over Kansas State, Oklahoma State, Clemson, Minnesota and Syracuse.