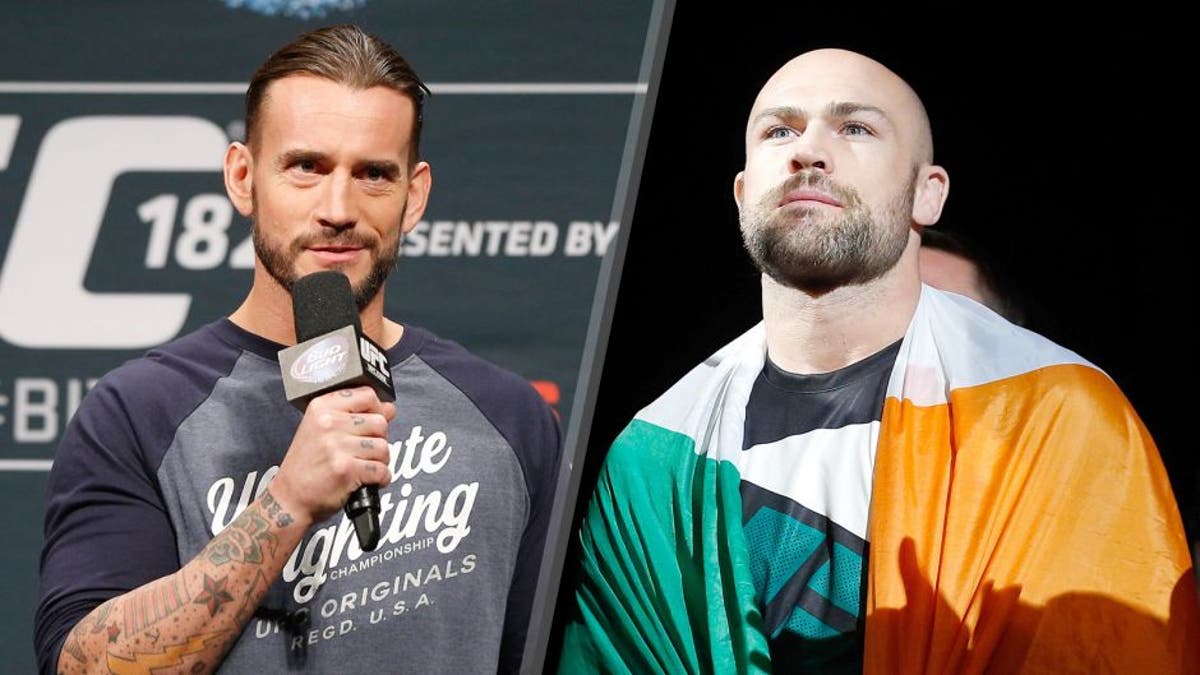 Former WWE wrestler CM Punk still is spending his days and nights training in Milwaukee to prepare for his eventual debut in the UFC, and while he's mostly avoided butting heads with other fighters since signing with the promotion, something certainly got under his skin on Tuesday. (WARNING: NSFW language below.)
It all started with an unprovoked message courtesy of UFC welterweight Cathal Pendred, who took a shot at Punk after seeing a video of the 36-year-old first-time fighter hitting pads with one of his coaches.
Pendred took to Twitter and swiped at Punk's technique before the former WWE champion answered with a much harsher response.
Punk took aim at Pendred's performance in the UFC, where he's come away victorious in several razor-close decisions while not exactly setting the world on fire.
Then again, Pendred's return fire pointed out the obvious: that Punk is a novice when it comes to mixed martial arts with no experience in actual fights and the kind of background that wouldn't land another man a spot on "The Ultimate Fighter" much less a full-fledged UFC contract.
Punk then turned his attention to Pendred's skill inside the Octagon during one of his recent fights against Augusto Montano.
The former WWE superstar also blasted away at Pendred by pointing out how much more money he's made in the UFC being a "washed up wrestler" than the Irish welterweight has earned for his fights.
Following that final shot, Punk's Twitter went quiet but Pendred didn't slow down while closing out the "conversation" by once again claiming that Punk's doing nothing more than "pretending to be a fighter".
As nasty as the exchange got, it's not like Punk and Pendred will get the chance to settle their differences in the Octagon anytime soon. Punk still hasn't decided when he'll be making his UFC debut, but all signs are pointing toward the first quarter of 2016.