Cincinnati Bengals' Tyler Eifert suffers gruesome injury in game, season in jeopardy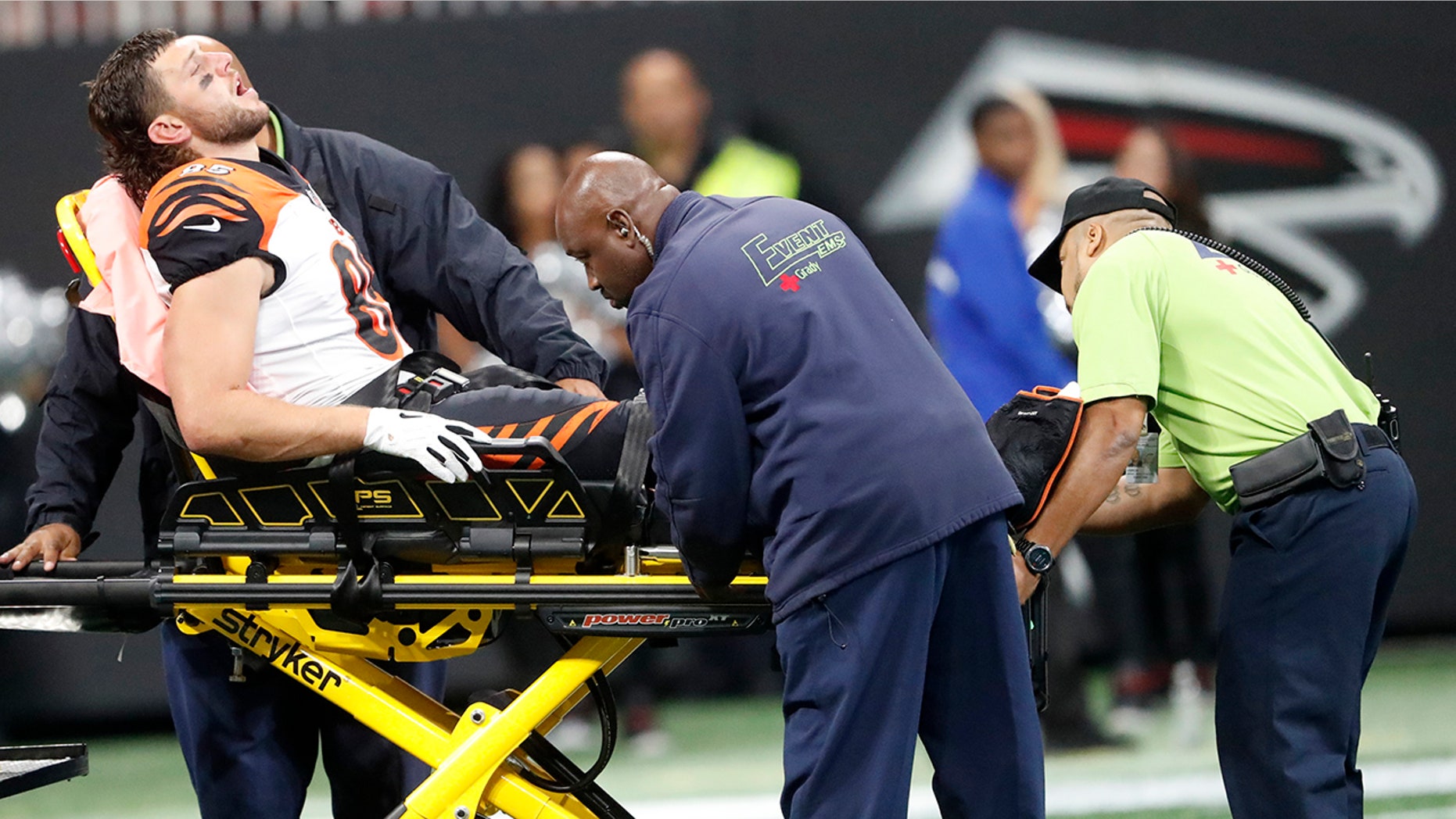 The Cincinnati Bengals may have lost Tyler Eifert for the season after the tight end suffered a gruesome lower right leg injury in the third quarter of the team's win over the Atlanta Falcons on Sunday.
Eifert caught a pass from quarterback Andy Dalton and was immediately tackled by Falcons defenders De'Vondre Campbell and Jack Crawford. Eifert's ankle appeared to snap back upon the tackle.
The 28-year-old standout was down for several minutes before being carted off the field. His leg was stabilized by the medical staff as he was embraced by teammates on his way to the locker room.
WARNING GRAPHIC VIDEO
"This was the hardest I've worked to put myself in a position to help this team succeed and having this happen crushes me," Eifert wrote in a tweet after the game. "If I've learned anything from before, it's not a time for self pity and negativity."
According to NFL.com, Eifert was expected to have surgery "imminently" and his season was likely over.
Eifert was one of the Bengals' top receivers through the first four games of the season. He had 15 receptions for 179 yards and a touchdown in those games.
The Associated Press contributed to this report.