Christy Mack documents assault suffered from War Machine attack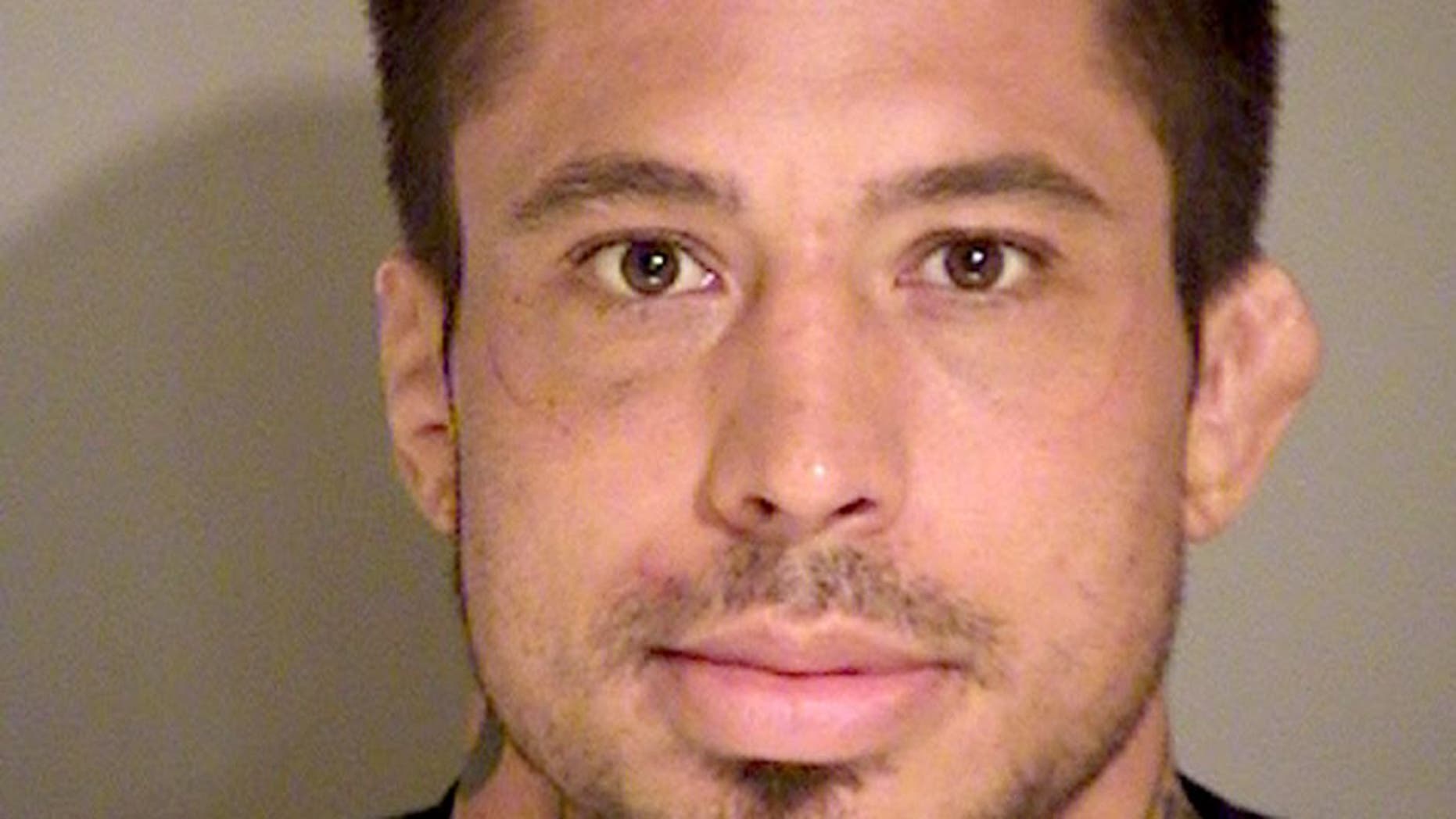 For the first time since she was allegedly beaten and bloodied by her boyfriend Jon "War Machine" Koppenhaver, adult film star Christy Mack spoke on camera about the incident in an interview with HBO's "Real Sports."
In the interview which aired Tuesday night, Mack (whose real name is Christy Mackinday) spoke about the August 2014 attack in which she alleges that War Machine (Koppenhaver legally changed his name to War Machine in 2008) broke into her Las Vegas house and proceeded to beat her and a male friend who was sleeping over that night.
A week-long manhunt for War Machine ensued, ultimately ending in California. The former UFC fighter now awaits trial on 32 charges, including attempted murder.
Mack, 24, spoke candidly about the experience in the segment that profiles the issues with domestic violence and mixed martial arts.
"I don't remember the first hit, I just remember him charging at me. I could taste the blood in my mouth. I was going in and out of consciousness. At one point, he had kicked me so hard in my side that it ruptured my liver. I couldn't breathe. I couldn't catch my breath and I started convulsing. At that point, I felt like I was going to die."
Also in the interview, Mack goes into great detail about War Machine's alleged attempt to rape her after he beat and injured her friend, Corey Thomas. According to Mack, the rape did not happen only because War Machine could not achieve an erection.
You can hear more of Mack's account here, and in the trailer below. Warning: Contains graphic language.
Mack suffered a broken nose, a fractured orbital bone, a lacerated liver and lost two teeth as a result of the attack.
During the interview, Mack said that her abusive history with War Machine, 33, stretched back as far as four months into their relationship, when he first allegedly struck her, choked her and slammed her head into a door after he lost a fight.
"I knew I should have left," Mack said. "I knew I should have left from the very beginning. You don't always do the right thing."
Mack also alleges in the interview that War Machine was constantly abusing steroids during the course of their relationship and said that his mood would shift dramatically while he was on the performance-enhancing drugs.
"I would see him shoot steroids into his arm really frequently," Mack said. "I could tell the difference when he was using steroids and when he wasn't."
On the night Mack was allegedly attacked in her home, she was able to dial 911 as War Machine was allegedly going after Thomas before he turned his rage on her. The call, some of which played during the "Real Sports" segment, is chilling audio with the adult film star shrieking and screaming at her ex-boyfriend as the assault is ongoing.
Mack claims she eventually escaped through her back door after War Machine was distracted while she says he was trying to find a knife to finish the job he started with his fists.
She released pictures of the aftermath of the beating from the hospital and police released more graphic photos showing the injuries she sustained.
While many domestic violence cases end with no charges being pressed against the alleged culprits, Mack says she's determined to press forward with her case with War Machine if for no other reason than self-preservation because she knows what will happen if he is ever let out of jail.
"Because if he ever gets out," Mack said, "He will kill me."
HBO will air reruns of the "Real Sports" segment throughout the months of July and August.