Chris Conley returns to Chiefs practice, but for how long?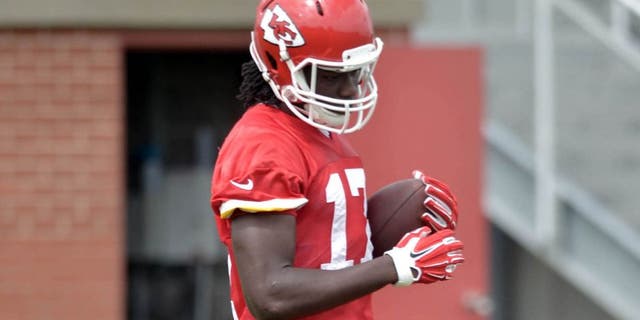 Andy Reid took advantage of a rare Chris Conley sighting to the fullest on Monday.
The Chiefs head coach threw his third-round pick right in with the starters, hoping to get the most out of him in case his knee flared up again.
"This was just a test to see where he's at," Reid told ESPN. "We'll see where the pain is, if there's any, when he's done."
Reid and his staff want Conley's return to be the permanent kind. The Georgia product has already missed valuable training camp snaps.
It was an even tougher loss after the spring Conley had. According to reports, the rookie flashed the kind of big-play ability that the Chiefs lacked last year.
Reid wouldn't commit to Conley for the preseason opener against the Cardinals. It's clear what his preference is, though.
"We're literally taking it day by day to see how he's doing," he said. If it flares up again, we'll sit him down. If not, he'll be able to go. We're going to be smart with it."
(h/t ESPN) Denny Medley-USA TODAY Sports