Chiefs' Reid: Jeff Allen 'not quite all the way back' for Packers game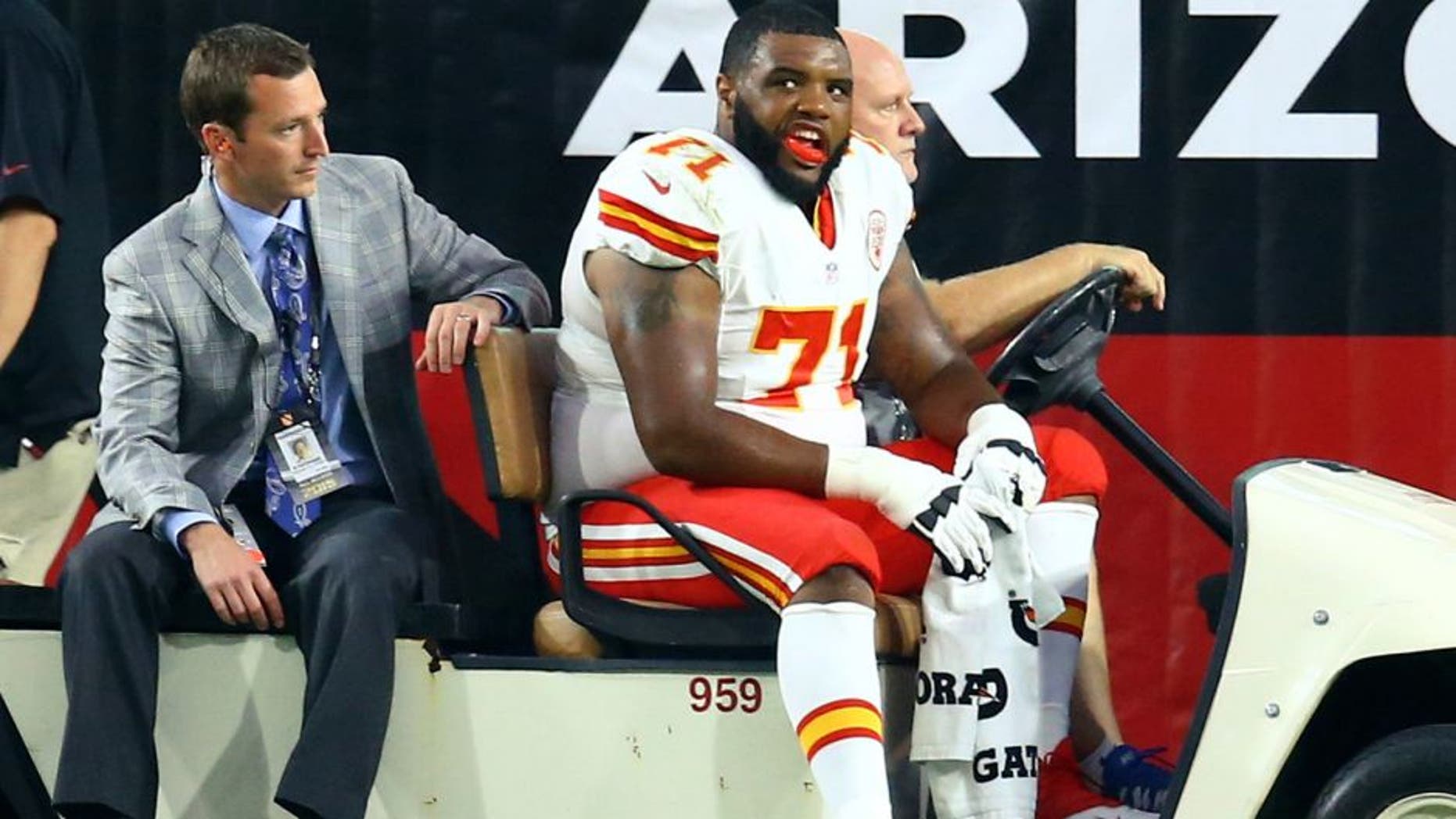 Jeff Allen was listed as "probable" on the Chiefs' midweek injury report.
But the offensive lineman probably won't suit up on Monday night against the Green Bay Packers.
"Jeff Allen is working in," head coach Andy Reid told the team's radio show earlier this week. "He's not quite all the way back but he's getting there and feeling better."
Allen suffered a preseason knee injury and hasn't suited up in weeks. Last season was worse; Allen tore his biceps and missed major time.
Expect an upstart Jah Reid to hold down the right side of the offensive line until Allen is fully recovered.