Charleston Southern coach jokes he may bet on Bama to crush his team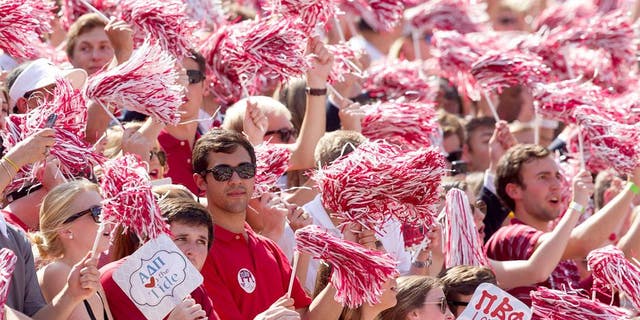 How excited will Alabama be to face Charleston Southern? Marvin Gentry USA TODAY Sports
There are quite a few meaningless games on the schedule this week in the SEC, as several of the premiere teams in the league wisely schedule cupcake opponents prior to playing important rivalry games. The biggest laugher of them all might be Charleston Southern traveling to Tuscaloosa to take on Alabama.
Despite lacking any name recognition, the Buccaneers are a 9-1 team and the odds makers have placed the line for the game at only 20.5-points in favor of the Tide.
So what gives? Is this team actually any good, or is Vegas expecting Alabama to sleepwalk through the game after consecutive impressive conference victories?
For what it's worth, Southern head coach Jamey Chadwell doesn't understand the spread either.
"We know how good they are," Chadwell said on the Paul Finebaum Show. "We can play our very best, Alabama could play their absolute worst, and probably still not be close. We understand that."
"I'm surprised it's that low, to be honest with you," Chadwell said. "I might even take that bet."
Wow, talk about confidence. Is Chadwell playing coy or is he just entering the lion's den expecting a beat down?
(h/t Paul Finebaum Show)