Chargers LB Melvin Ingram is 'on fire' this preseason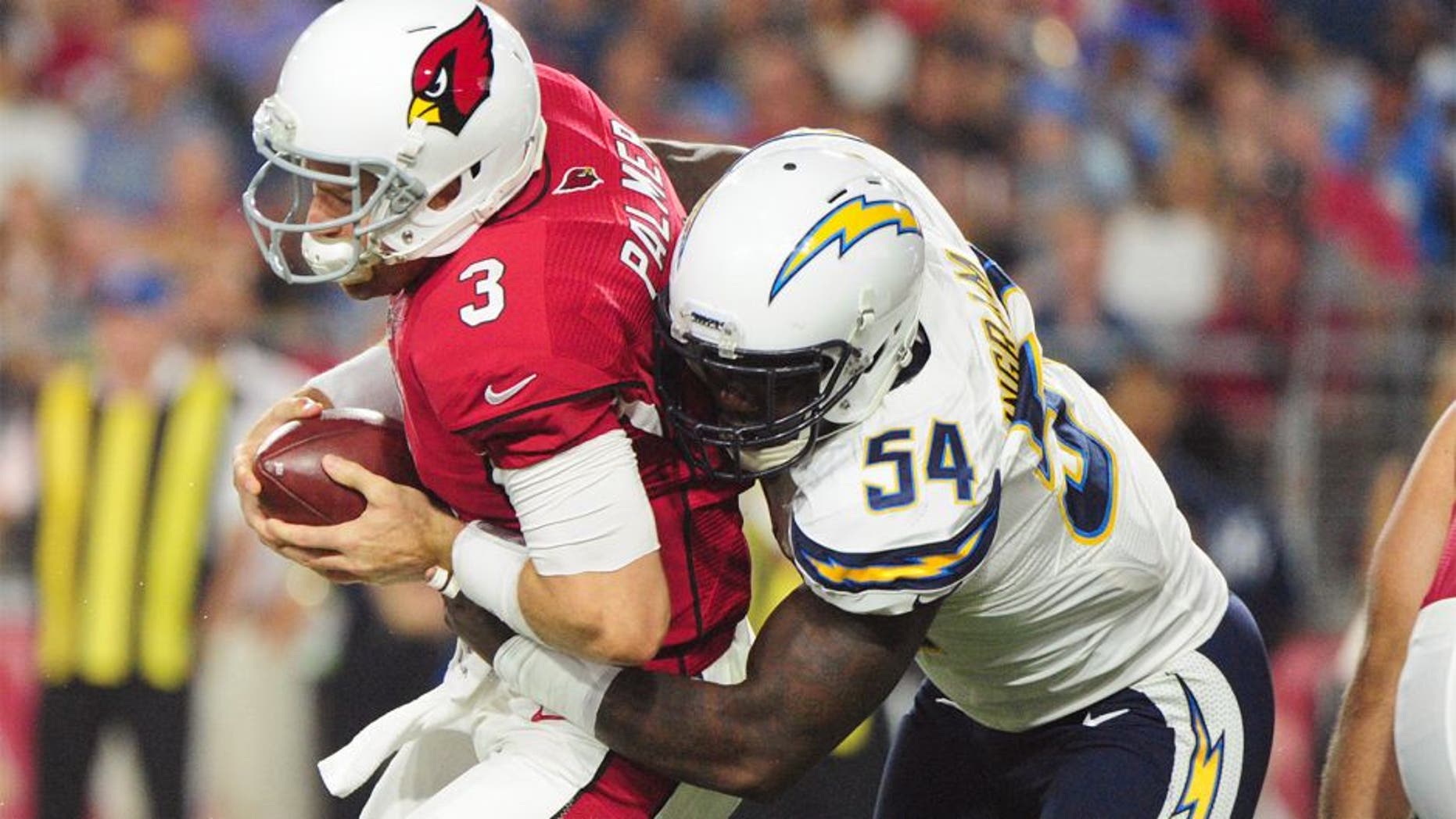 Don't expect Mike McCoy to reach for a fire extinguisher anytime soon.
Melvin Ingram is the hottest player on San Diego's swarming defense this preseason -- and the Chargers' head coach absolutely loves it.
"I think Melvin Ingram was on fire early on," McCoy told reporters after Ingram's two-sack performance against the Cardinals on Saturday night.
Ingram added six combined tackles and flashed the type of play that got him drafted in the first round in 2012. Since then, he's endured a rash of injuries and mediocre play.
He's stepping it up in what could be his breakout year. The South Carolina product dropped 20 pounds. He showed up to Chargers camp in the best shape of his pass-rushing life.
Cardinals quarterback Carson Palmer can attest to his improvement. In the first quarter, Ingram put a spin move on Palmer's right tackle before putting him on the turf.
"It was a pleasure," Ingram told Xtra 1360 Fox Sports Radio. "It was a just a blessing. Just knowing you've put in so much hard work, and when you get results like that it's just a blessing."
(h/t ESPN)