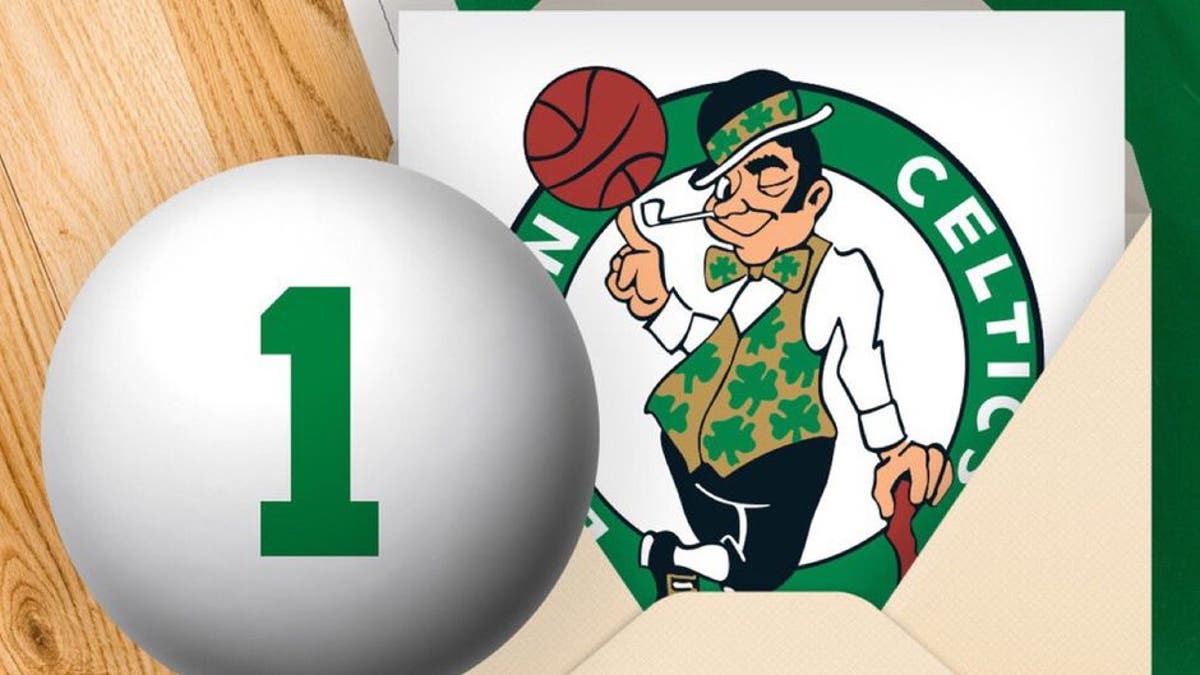 NEW YORK (AP) -- The Boston Celtics have won the NBA draft lottery, capitalizing on a trade they made with the Brooklyn Nets four years ago.
The Los Angeles Lakers were other big winners, moving up one spot to second to hold onto their pick. They would have had to trade it to Philadelphia if it fell outside the top three.
The Celtics will go from No. 1 seed to No. 1 pick after their 25 percent chance of winning came through Tuesday night. They beat Washington in Game 7 of the second round on Monday and open the Eastern Conference finals at home on Wednesday against Cleveland.
"It's two completely different situations: One is a lot about the future, and one is in the present," Celtics president Danny Ainge said. "This team is a lot of fun to be around this year."
Brooklyn finished with the worst record in the league but the Celtics had the right to swap picks with them from the 2013 draft-night trade that sent Kevin Garnett and Paul Pierce to the Nets.
The 76ers will pick third, while Phoenix fell two spots and is fourth.
"I'm excited," 76ers rookie center Joel Embiid said. "We jumped up one more spot. I wish we would have gotten the No. 1 pick, but we trust the process and it's going to be exciting to see what we're going for."
The Celtics were going to be in prime position no matter how the Ping-Pong balls bounced in a hotel ballroom Tuesday. They were guaranteed no worse than the No. 4 pick to add to a team that had the best record in the East this season. And they still get one more first-round pick next season from the Nets, who likely will miss the playoffs again.
Boston acquired the Nets' 2014, 2016 and 2018 first-round picks in the deal.
Their victory made it three straight years the team with the best odds has won the lottery, after going the previous decade without a victory. Minnesota snapped that streak by getting eventual Rookie of the Year Karl-Anthony Towns in 2015 and Philadelphia emerged with Ben Simmons last season.
The draft is considered a strong one, loaded with point guards such as Markelle Fultz, Lonzo Ball and De'Aaron Fox.
And the Lakers will get a chance to take one of them after beating the odds to move up in their first year with Hall of Famer Magic Johnson as their team president. They had about a 53 percent chance of falling out of the top three, which would have triggered a trade of the pick as remaining payment of their acquisition of Steve Nash in 2012.
Not only that, but they would have had to trade their 2019 first-round pick to Orlando if that happened, so Johnson was all smiles even after finishing behind the rival Celtics. A late five-game winning streak by his young team had damaged its odds by falling behind Phoenix for the second-worst record in the league.
"You see, you don't know what's been going on in L.A. They've been like `Oh my god, we blew it,'" Johnson said. "We won five in a row and everybody thought we were crazy. So now the fans back home can breathe a little easier."
Sacramento actually moved up into the top three, but the 76ers had the right to swap with them through terms of a past trade. The Kings will select fifth and 10th.
Orlando is sixth, followed by Minnesota, New York and Dallas. Charlotte is No. 11, with Detroit, Denver and Miami rounding out the 14 lottery spots.
-- --
AP Sports Writer Jimmy Golen in Waltham, Massachusetts contributed to this report.
-- --
More AP NBA: https://apnews.com/tag/NBAbasketball